5 Factors to Consider Before Picking the Perfect Turban for Cancer Patients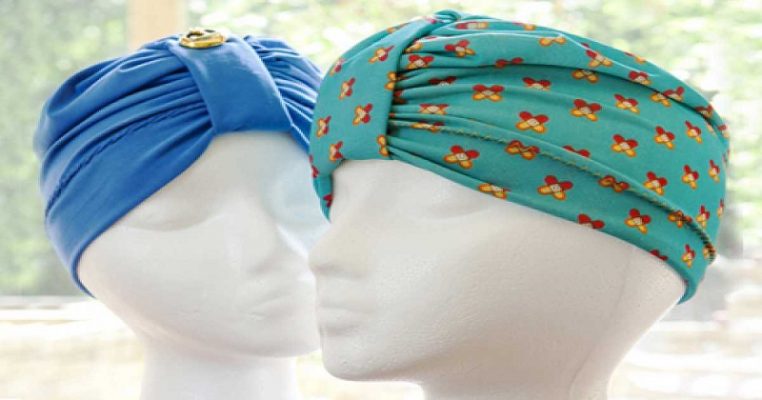 Are you undergoing chemotherapy? However, certain side effects of chemotherapy are inevitable. Hair loss and balding are among them.
Research has shown that nearly 60% of cancer patients experience alopecia as a consequence of chemotherapy. You can opt for any headgear of your choosing, ranging from hats, scarves, and berets. Are you looking for something unique? Give turbans for cancer patients a try.
It is good to think long and hard before zeroing in on a turban. From how well it fits to how comfortable it feels, here is what matters the most:
Comfort
This is an element you should not compromise on. Considering that chemotherapy is likely to leave your scalp feeling dry and itchy, you must pick a turban that goes easy on the skin. Opt for turbans made of fabrics that offer the following:
Breathability
Softness
Provide sufficient warmth and protection
Additionally, check the fabric's water absorption properties.
The Fitting
Let's face it. A turban is going to be of no use if it keeps coming undone or if it falls off your head at the slightest movement. Try to select one that fits you well. It would help if you looked specifically for turbans for cancer patients with an elastic lining to hold them in place.
Alternatively, you can buy turbans made of 'sturdy' materials like cotton instead of 'flowy' materials like silk and polyester.
Degree of Concealment
This one boils down to personal preference. For instance, if you want the turban to provide complete concealment in a head-to-neck fashion, you'll need to buy a turban of considerable size. On the other hand, small turbans would work fine if you're okay with minimal coverage.
As a rule of thumb, a good turban should provide ample protection from everyday weather conditions.
Maintenance
Buy a turban that can be easily washed by hand or thrown into the machine for a quick rinse. This is important, as you'll be using it every day and you can't afford to expend too much energy on maintenance.
Traditional turbans must be tied by hand; however, premade turbans that may be put on and off like a hat are available. The bottom line is this – go for turbans that promise a hassle-free experience.
The X-Factor
Who said that turbans need to look drab and dull? An astounding variety of turbans for cancer patients have hit the markets – knotted, printed, folded, dyed, coloured – the list is endless. Make sure to pick a turban that aligns with your personal and everyday fashion sense.
After all, by wearing a turban you like, you'll feel confident and happy at once!
Over the years, many cancer patients have worn trendy headgears with confidence. So it's not surprising that turbans for cancer patients are in vogue – they not only hide the hair loss cleverly, but they do so in magnificent style.
Further, they protect you as well as hats, headscarves, caps, and whatnot. To send a powerful message with your turban!