Tips on Organizing a Virtual Job Fair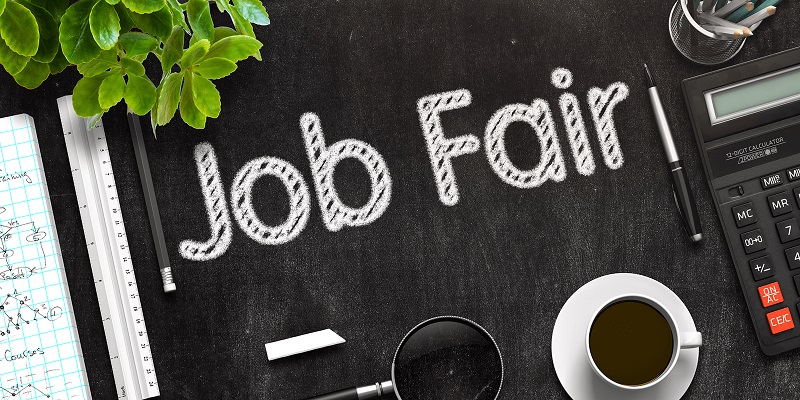 The pandemic has digitized the talent acquisition method for many companies. Multi-national organizations are turning towards digital mode to recruit new entrants.
A virtual career fair platform is a safe and accessible medium that connects potential talent and companies across a global network. It is a time-saving and cost-effective option compared to a physical job fair.
Here are a few tips you can use to conduct a successful virtual job fair for your organization.
Select the Right Online Platform to Host the Event
The first step towards hosting a successful online job fair is to choose the best virtual career fair platform. Some basic features of these digital platforms include:
Live chat options.
Video and audio streaming.

Interactive 3D presentations to engage the audience.

Customized data Representation based on the job profile.

Easy job application and tracking options.
You must research and select a digital platform that suits your needs and offers secured data storage.
Decide on a Budget
Once you finalize the platform, the next step is to plan a strategy defining your goals from the job fair. It would help if you decided on:
The total number of participants.
Cost of resume tracking and analyzing tools.
Payment details of companies or recruitment firms.
You can research and find free recruitment software to host a cost-effective online career fair.
Customize the Virtual Booth
When hosting an online show, the biggest challenge is to offer the audience the feel of a physical event. Similarly, an online job fair should come with virtual booths designed for the comfort of job seekers.
It will give them information about the company, the details of the profile, and the hiring firm's requirements. It will allow them to interact with the employers and join forums with fellow applicants.
You can provide them with a user-friendly interface to give live interviews, ask questions, and provide feedback about their experience. You can offer virtual tours of the company and host webinars by expert speakers to explain more about the brand and its worldwide reach.
Get Hiring Staff On-board
If you wish to conduct a successful job fair, it is essential to sign up for the best recruitment firms and top companies. You must give them details about the target audience, the basic structure of your job fair, and what they can expect out of it.
You can also contact them through emails and find out their availability. Additionally, you can host the job fair according to the feasible date and time to ensure maximum participation.
It is equally crucial to get the hiring and technical support team trained for the job fair. They will guide the online visitors to browse jobs, upload resumes, and answer other technical queries through live chat.
Start Promoting your Job Fair
Email marketing and advertising on social media platforms like Facebook, Instagram, and YouTube can help you reach a more significant audience.
You can use digital marketing tools and strategies like offering signup bonuses and gifts for new applicants. According to Forbes, you can also send online press releases in newspapers and magazines to attract potential applicants.
Follow Up with Job Seekers
You can use data analytics tools to keep track of your visitors. You can maintain a record of resumes and offer the applicants suggestions to improve their skills.
You can also conduct a feedback survey post the event. It will help you understand the demands of the audience. You can add more resources and information that suits their needs and stay ahead in talent acquisition.