Is Makeup Cheaper at Walmart or Target? Price Showdown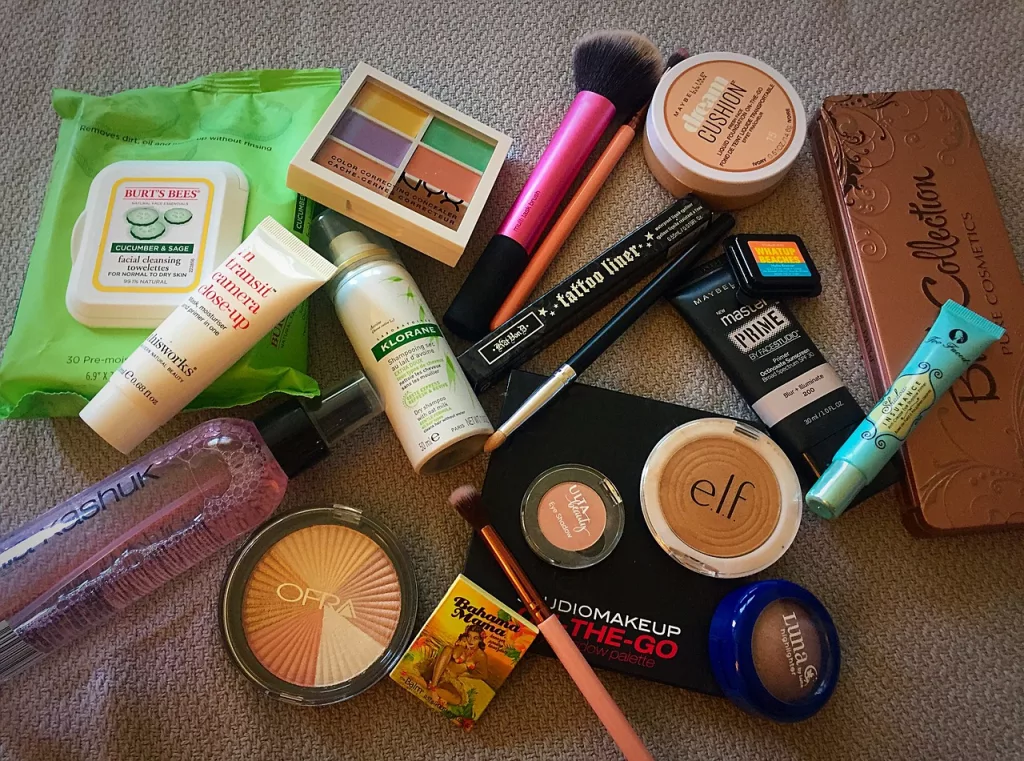 The age-old debate between shopping for makeup at Target versus Walmart has beauty enthusiasts constantly questioning where to get the best bang for their buck. With both retail giants offering a wide range of makeup products, it's crucial to know which store provides the most affordable and high-quality options for your beauty needs.
Comparing the two retailers can be a daunting task, which is why this article aims to shed light on the differences in makeup prices and selections at Target and Walmart. By examining various products and brands available at each store, we will seek to answer the ultimate question: is makeup cheaper at Walmart or Target? Keep reading to find the answer and make the most informed choice for your next beauty haul.
Comparing Prices at Walmart and Target
When considering where to buy makeup, it's important to look at the prices offered by the popular retailers, Walmart and Target. To better understand their price differences and offerings, let's break it down into sub-sections focused on makeup brands, discounts, and deals.
Makeup Brands
At both Walmart and Target, you can find a wide range of makeup brands. They carry well-known drugstore brands like Maybelline, L'Oreal, CoverGirl, and Revlon. They also offer more affordable brands like e.l.f. and Wet n Wild, as well as exclusive offerings from popular brands like Pixi and NYX.
It's essential to compare prices for the specific makeup products you're looking for as prices can vary between the two retailers. In some cases, you might find that Walmart has lower prices for certain items, while Target might offer better deals on others.
Discounts and Deals
Both Walmart and Target are known to provide discounts and deals on makeup products throughout the year. These can include bundle offers, promotional pricing, and sales events during specific times of the year.
Walmart often has rollback pricing, which means you can find products at lower costs for a limited period, while Target regularly offers a weekly discounted item or promotion in their beauty section.
To make informed decisions on which retailer offers the best prices, it's important to keep an eye on their promotional events and compare prices regularly.
Remember, comparing prices between Walmart and Target can help ensure that you get the best deal on your makeup purchases. Don't forget to consider the makeup brands available, as well as the discounts and deals offered throughout the year. Happy shopping!
Online Shopping Experience
Websites and Apps
When it comes to online shopping for makeup, both Walmart and Target offer user-friendly websites and mobile apps for customers. Each platform showcases a wide variety of makeup products, categorized by brand, type, shade, and price. Shoppers can easily browse through product descriptions, customer reviews, and ratings to make informed purchasing decisions.
Target's website has a sleek and modern design, emphasizing visuals and making it more visually appealing to customers. On the other hand, Walmart's website prioritizes functionality with a straightforward and easy-to-navigate layout.
Shipping and Returns
Both retailers offer competitive shipping options and return policies for their makeup products. Here's a quick comparison of their offerings:
Walmart

Free 2-day shipping on orders over $35
Free in-store pickup for most items
Easy returns in-store or by mail within 90 days of purchase

Target

Free 2-day shipping on orders over $35 or free for RedCard holders
Free in-store pickup and drive-up services for select items
Easy returns in-store or by mail within 90 days of purchase for most items, with an extended 120-day return policy for RedCard holders
It is important to note that shipping and return policies may vary depending on the makeup brand and product availability. Customers should always review specific product details before making a purchase.
Exclusive Products
When it comes to finding unique and affordable beauty products, both Walmart and Target have their own exclusive makeup offerings.
Walmart Exclusives
Walmart is known for providing affordable makeup products from a variety of brands. One such exclusive offering at Walmart is the COVERGIRL Lash Blast Full Lash Bloom Waterproof Mascara. Priced at $9.37, this mascara promises to deliver full and voluminous lashes without breaking the bank. Additionally, Walmart offers the Walmart Beauty Box, a subscription service that sends out a sampling of the season's hottest makeup products.
Target Exclusives
At Target, shoppers can find an array of exclusive beauty products often at competitive prices. One standout product available exclusively at Target is the Expressie Quick-Dry Nail Polish from Essie. Retailing for $11.79, this moody green shade quickly became a top-trending nail color for Fall 2022. Moreover, the formula is free from potentially harmful chemicals like formaldehyde, toluene, and dibutyl phthalate, making it a safe and stylish choice.
In addition to Essie's exclusive nail polish, Target offers their customers the opportunity to earn rewards for their purchases. For example, when buying certain skin care products, shoppers can receive a $5 Target GiftCard. This incentive can make shopping for exclusive makeup products at Target even more appealing.
In conclusion, both Walmart and Target have their unique offerings in the realm of exclusive beauty products. Whether seeking budget-friendly makeup or the latest trending nail color, these retailers provide several options for shoppers in search of something special.
Conclusion
In the debate between where to purchase makeup, both Walmart and Target offer a variety of choices and varying price points. When trying to decide which retailer offers better deals on makeup, it's essential to consider the specific products and situations.
From the search results, it is clear that the price difference between makeup products at Walmart and Target can be relatively minimal. With only a few dollars separating similar items, it may come down to personal preferences and brand availability.
In some cases, Walmart might have lower prices on select items, while Target could offer better deals on others. Additionally, the shopping environment and overall experience may vary. Target is known to focus more on e-commerce, and for some people, the ease of online shopping could be a determining factor in their choice.
It's important to remember that when shopping for makeup, your satisfaction with a product might be influenced by more than just its price. Consider factors like the quality, shade range, and personal effectiveness before deciding which retailer to choose. A little bit of research and comparison might go a long way in finding the perfect product at a great price.
In conclusion, the cost of makeup at Walmart and Target can be quite similar, with only minor differences depending on the specific item. Ultimately, it is up to the shopper to decide which retailer best suits their needs, preferences, and budget.