Three Different Types of Badge and Identity Card Holders You Should Consider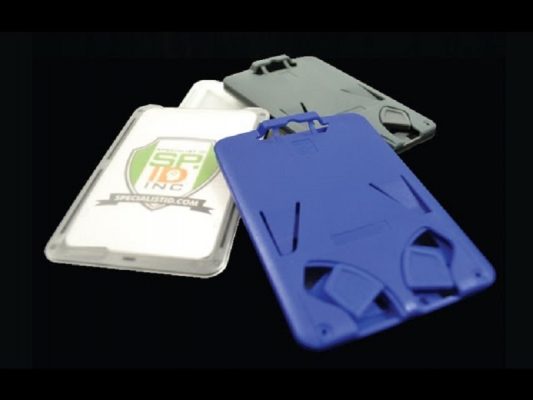 A person should wear a badge holder to make sure their identity is visible. This is a simple and appealing solution for students, employees, and visitors to exhibit name tags and photo Identities in various scenarios.
In many businesses, promoting employee compliance with standardized identification is critical. Prominent display of identification information improves overall corporate security and gives your employees a more professional appearance.
Given these perks, safeguarding your identity cards from the environment with a suitable ID card holder will extend their life and avoid the need for regular replacements. To get you started, explored below are different types of identity cards and badge holders you can use for suitable settings:
Vertical Badge holder:
The proven reliability, longevity, and consistent performance of a conventional vertical identity badge holder are well-known worldwide. If you're unsure about buying a new badge holder, this is a tried-and-true option that will always get the work done. Vinyl encasing is the most popular material used for these badge holders as they don't readily get damaged; this ID cardholder can accommodate any bank card-sized ID card like a glove. This identity cardholder will protect your badge from cracks, water damage, smudges, and other harmful elements, prolonging the life of your badge.
Your card will be inserted vertically, making it legible, allowing individuals and electronic card swipers to easily read photographs, fonts, and colors. You can attach any neck chains, lanyards, clips, or badge reels to this badge holding using the specifically designed chain holes and slots.
Horizontal Badge Holder: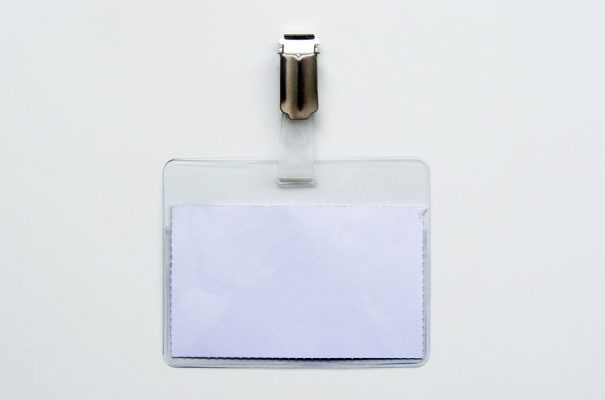 These are ever-reliable identity cardholders and one of the most preferred ones. A horizontal card holder efficiently protects one standard-size identity card from damage. The material used to construct these holders is durable, withstands a lot of beating, and clearly displays your card.
Most horizontal identity card holders come with a particular cut-out slot for your thumb. This slot is used to remove your identity card without any trouble. These holders' other standard features are slots to attach a reel or lanyard.
Special Function Card Holders:
Half Cardholders: These are specialty cardholders. You can find these identity cards and badge holders in vertical and horizontal settings. These unique holders do not cover the magnetic strip on your badge; hence, you do not have to fiddle in front of the restricted access area to pull your badge out of the identity cardholder. You can simply swipe the card while still secure in the badge holder.A half cardholder can hold one standard size identity card or badge. A badge reel or a lanyard can be attached to these holders for convenience.
Arm Badge Holder: When weather patterns hamper vision, the vertical reflective armband Identity badge holder is a versatile design that reflects light for added safety considerations. These vinyl armband badge holders are perfect for active-duty personnel who can't afford to use a badge reel or lanyard due to the risk of getting hooked or compromising with manual work but need evident proof of identity.These holders are convenient because the adjustable loop and hook strap provides a secure grip that won't drop off clothing. Also, they are tailored to fit just about anyone; it stretches with arm movement to function smoothly with the user. Their breathable structure makes it virtually invisible to the user wearing it.
3-Card Vertical Card Holder: These special vertical cardholders are very useful for individuals who have to carry more than one identity badge or card with them. A three cardholder can hold three 30mil cards in them. This type of holder has an ergonomic lever that allows you to slide your cards in without any hassle. Once you slide in your identity cards, this holder will lock them in place, and you won't ever have to worry about dropping or damaging your identity card or badge.
Summing Up:
A cardholder protects your identity card from damage and potential theft. They assist in highlighting individual identification and maintaining the visibility of a card wherever it is worn.
Choosing the appropriate badge and identity cardholder is a crucial decision. Cardholders come in a variety of casings, colors, styles, and varying levels of enhanced protection. They might be fully transparent or have vibrant designs. Depending on the use, several styles of cardholders are more appropriate.
You're probably aware of the numerous advantages of different badges and cardholders. Do you intend to purchase one? Inquire about the merchandise from a reputed online seller if you have any doubts. You can buy a great badge and a cardholder from a seller's website.