Wedding Cars Rental – Luxury and Exotic Cars for Your Big Day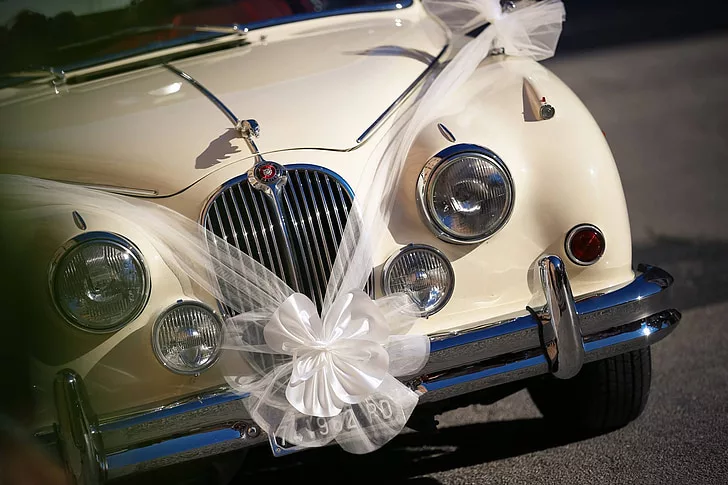 Are you planning to tie the knot before the year ends? Or perhaps, will you do so early next year? If yes, then you should be in the process of planning the event. Transport is one of the crucial services you need for the day. The types of cars you choose determine the theme just like the décor and the attire of the day.
The wedding cars rental company you choose will make things easy or difficult for you; hence, you must choose a reputable company. Although this article will not dwell on how to choose a luxurious wedding cars rental company, it will help you find more about the best cars for your big day.
Wedding Cars Rental: The Classic Cars
Does your wedding have an old-school theme? Then you should rent classic and vintage cars. These are old model cars that are still preserved by various collectors including luxury and exotic wedding cars rental companies.
Different companies have a variety of vintage vehicles such as models from Cadillac, Bentley, Mercedes-Benz, and many others. It is important that you check the available cars and their features to find the car that will suit your needs.
Most classic and vintage wedding cars are driven by chauffeurs because these antique vehicles may require special care and attention. Furthermore, the wedding cars rental companies want them maintained in mint condition at all times.
Long Limousine Cars
If you have seen long limousines at a wedding, you can attest to how amazing these vehicles are. In fact, you only need one to give all your guests memorable wedding transportation. Most wedding cars rental service providers have limos available to rent, and you can book one early to avoid last-minute disappointments.
The popular limos offered by most rental companies include Lincoln limos, Hummer limos, classic vintage limos, and many others. Just like vintage cars, limos come with a chauffeur to drive them around. A limo can carry the entire wedding party, which is why you might only need one.
Wedding Cars Rental: Modern Luxury Cars
These are the modern luxury sedans and SUVs people don't get a chance to drive every day. Some are only owned by top politicians, business people, and celebrities. When you have a wedding, you can ask your wedding planner or your preferred wedding cars rental company to tell you about the available cars so that you can choose.
However, you can go straight to the website to discover more about the cars they have and how much it costs to rent one for a day. Some popular modern luxury cars include the Rolls-Royce Phantom, Bentley Mulsanne, Mercedes-Benz S-Class, Land Rover Range Rover, and others.
Exotic Sports Cars
Can you imagine using a Lamborghini Aventador, Rimac Nevera, Ferrari Spider, or Bugatti Chiron for your wedding? These are cars you may not have driven because they are expensive to buy and rent as well. Because this is your big day, you deserve to rent one of these from a reliable wedding cars rental company.
Conclusion
Most reputable wedding cars rental service providers have well-maintained luxury cars, and this is what you need for your wedding. It is essential that you pay attention to all rental terms and conditions to avoid problems after returning the car or losing your security deposit. After all, what you want is a perfect wedding experience.