Is having your own business the only way to become rich?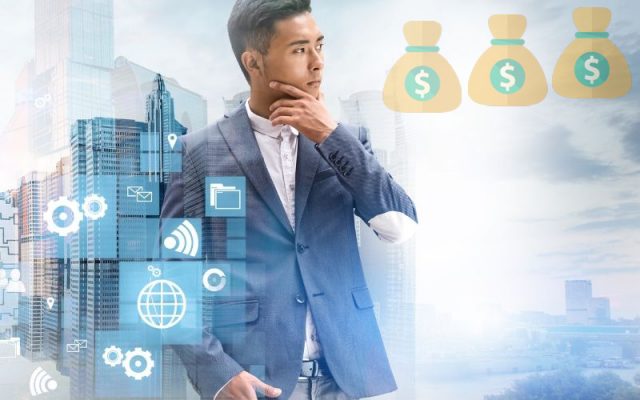 Do you want to get rich? Do you dream to become a millionaire? Wondering what are the best ways to get rich? Or do you want to know if the business is the only way to get rich? Then just keep reading this article and we will answer your all questions.
You can have your reason to become rich. Let it be your wish, responsibility, or something else. But if you want to get rich soon, then you should start moving right now.
How to get rich without starting a business
Business isn't the only way to get rich There are many other ways to become rich. You can become rich by Investing, Saving, and Redistribution. Let us analyze this one by one.
Investment:

You can earn bulks of money through investment if you know how to do it. Investment involves risks and can also make you lose all your money at once if the market crashes. So it requires much understanding and luck to invest money. Therefore it can't be the safest way to get rich.

Savings:

Well if you are an employee then you can also get rich by cutting your expenditures. To become rich you would need to cut down your spending on luxuries and unnecessary items. But if your income is not enough to save then this will also be a bad choice for you.

Redistribution:

Well, there is nothing much to say about it as if you were that rich you wouldn't be reading this article. As you would easily get rich from the redistribution of your ancestor's riches.
So can you become rich by doing a Stable job? Answer to this differs, as if you are an employee of multi-national companies and big companies then you can earn millions in a year.
But for a common man, Clearly No! You should know that your boss's limit is your limit. Therefore, if your boss is not rich then there are so not many chances for you to become rich.
Therefore how can you become rich? For this a simple answer for this is Business. You probably have witnessed that the wealthy people of the world are involved in the business. Let it be Jeff Bezos, Warren Buffett, Bill Gates, Mark Zuckerberg, etc.
If you have the right understanding of how the market operates, the latest consumer trends, and a perfect business plan or a product then you are all set to go. Crying…Yes you can become rich.
I know most of you have started to wonder- What are the profitable businesses to start? How can I earn money fast?
So let's throw a slight on it. Mission set…To include my name is Forbes richest person of the world!!
Top best profitable Business to start right now?
If you have made your mind to Start a Business, then look for these profitable business ideas that can make your millionaire in less time.
Financial Services
Financial Services includes a variety of services like accounting, bookkeeping, and tax preparation. The bonus is that you won't need any expensive equipment or high capital investment; you have to be good in numbers.
Business Consultancy
This is a trendy choice for you. If you have enough business knowledge and you think you can help newbie entrepreneurs with their business then you can easily earn money.
Education
Are you an expert in any subject, or do you have a knack for teaching? Then you can start an online tutor, make digital courses, webinars, and also education blogs and apps.
Franchise Business
A franchise business is a best and fast way to grow your business and earn riches. There are many reasons why they are best, as brands have already their fan-base, popularity, and you won't need much capital investment.
Food Business
The food sector is one of the best developing businesses nowadays. Who doesn't love to eat tasty food? So if you can make tasty food then you can open Restaurant, bakery or a café and showcase your skills and earn money easily.
Advertising 
All business needs an advertising agency to advertise their products. So if you have strong marketing skills and good sales knowledge then you can try opening an Advertising business.
Website development
The Internet has become a channel to connect peoples from all over the world. Businesses are moving to online platforms and need someone to develop websites for them. So if you have enough knowledge of HTML and web development, then this business is right for you.
App Development
If you know how to do coding, 2 to 3 programming language like Java, Python, SQL, and knowledge to develop an app, there try your hands in app developing business.
E-commerce site
If you have something to sell let it be clothes, handmade items, or something similar then you can launch your e-commerce site and start earning a decent amount of money.
Freelancer
If you have great writing skills, then you can start as a freelancer content writer. A content writer can earn a decent amount of money easily.