Is Business good for Pisces? 10 Businesses suitable for Pisces!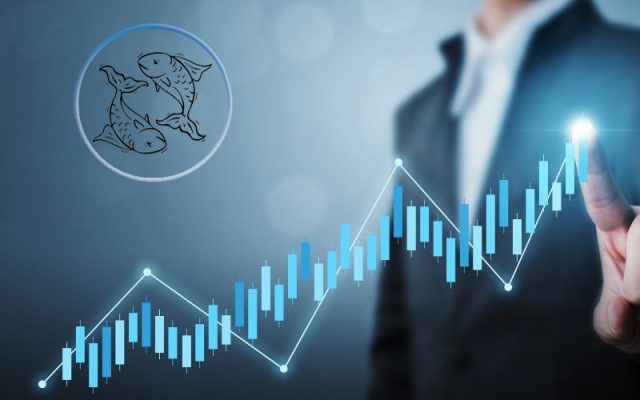 Are you a Pisces? Do you want to start a business? Are you wondering if business is good for Pisces? It is said that Pisces often dream high. So do you also dream high and want to build your business empire?
Brief overlook of this article
– Pisces
– Is Pisces suitable for business?
– Famous and rich Pisces Businessmen/women
– Is 2021 good for Pisces to start a business?
– Which business is suitable for Pisces?
Pisces
Pisces is the 12th sin in the zodiac. Pisces is a watery element and are governed by Neptune.
Pieces are known for their friendly behavior, selflessness, wisdom, and creativeness. They are sensitive and compassionate creatures. Pisces is a watery element therefore they are full of empathy and emotions. People born under this zodiac sin achieve better emotional relationships with others.
Similarly, their ruling planet is Neptune; hence they are more intuitive and have an artistic sense. They are also connected to Music. They are also a wise, generous, faithful, and caring person.
Pisces are imaginative and dream high. They love to get into a career where they can fulfill their dreams.  //Do you dream to be a businessman? Well then get started, I know you want to fulfill your dream.// They are strongly motivated and give priority to their dream over monetary gains. They are committed to the work they do and try to excel in it.
Is Business good for Pisces?
Here is a simple answer…Yes of course. If you have good knowledge about business and wish to run your business, then just go for it.
A Pisces Entrepreneur is highly creative, enthusiastic, and influential. They can be extremely talented. They are tunable with the people working with them and will prove to be compassionate and understanding Boss.
They are artistic and their company's work environment will pave artistic and creative ideas. They are perfectionists therefore they will try their best to achieve it.
Still confused….Well here is a list of famous Pisces Businessmen of the world.
Top Pisces Businessmen
STEVE JOBS
Lewis Howes
Jamie Salvatori
Ivana Trump
Hana Giraldo
Jonathan Cheban
Phil Knight
George Dayton
Debra Antney
Christine Rowland
Pisces Business horoscope in 2021
If you are a Pisces and want to start a business, then 2021 is the correct year for you. Pisces's business horoscope shows that 2021 will be good progress in your professional life. You will get successful no matter what you do and earn a lot of money.
Also if you are engaged in business then you can expand your business this year. Also, you can visit foreign to seal a deal. You can face up down in September but with patience, you will be alright.
So if you are planning to start a business then the best months from January to April. From April to June you can strike a great deal and opportunities will come looking for you.
Which Business is suitable for Pisces?
A Pisces entrepreneur can do a range of business.
We have sorted some best Businesses for you.
Photography
Music
Tattoo Parlor
Art gallery
Film Production
Advertising
Book Publication
Craft shop
Dating app
Counseling
Photography
Photography cans a perfect business for you. As a Pisces, you have a giving nature and the main idea of Photography is capturing life events and critical movements and sharing them with others.
Music

Neptune is the governing God of Pisces; therefore you are easily connected to Music already. Therefore you can easily start Music classes and trust me you will be satisfied with your choice.
Tattoo Parlor 
The tattoo artist is an artist that creates beautiful art on the body of their clients. So if you have are have a knack for body art and can offer customer service that you can start a tattoo business.
Art gallery 
If you know to paint then what about an Art gallery. Based on your artistic skills as a Pisces, you can easily excel in art. You can also start your Classes.
Film Industry
Film production requires a flexible person who can work in different situations and locations. So a Pisces can easily match the required condition and do well in the film production business.
Advertising
As a Creative Individual, you can create good and creative ad campaigns for your clients. Therefore a Pisces person can also start up an Advertising Company.
Book Publication
I know you are imaginative then why don't you start a Book Publication business. You will surely love the imaginative and creative vibes coming from books.
Craft shop
Craft shop! A big thumbs up. As Pisces is highly creative and artistic you can easily own a craft shop and sell your handmade items like jewelry, candle, or house decoration items.
Dating app and Marriage bureau
Pisces are creative, caring, and compassionate living beings; therefore they can help others to find their loved ones. Dating services aim to connect people romantically so if you are intuitive, and have a good understanding of people this is just for you.
Counseling
A Pisces can start a Counseling business because of their compassionate and helpful nature. Pisces can easily build a deep emotional relationship with others therefore they can easily be successful in counseling someone.
You can counseling business in anything like psychology, Marriage, Career, or anything similar.