Is Business Class available on Domestic Flights?
Imagine yourself sitting in a comfortable seat, enjoying food and drinks, and a plane's pilot making announcements from his cockpit for you. So did you like it? Ok before you say that I can't afford an international trip yet! Let me tell you that you can take a business class on domestic flights. How? Keep reading
A Business Class is a higher level of travel class on a flight. It entitles a traveller with better facilities than a regular economy class ticket. They are available in many commercial airlines and private rail lines. It is known by different names and is more expensive than an economy class flight ticket.
Initially, the Business class was designed to be a middle tier, between economy class and first class. But now it has replaced first-class and acquired the highest tier. There are several benefits involved with a business class such as quality and comfortable seats, foods and drinks, best service, round service, and privileges while boarding, and different waiting time.
How do Domestic and International Business Class Flights?
Domestic And International Business Class has a lot of difference.
Let us Study those differences:
A cabin is a section of a plane where passengers sit.
Domestic Flights have two cabin planes with first and economy class seats.
While in International Flights have three-cabin planes that offer first, business, and economy classes.
Business-class in International Flights are more premium and luxurious than business class in domestic Flights
Domestic Flights have a more spacious seat space than international Flights.
Benefits of Travelling in Business Class
Priority Check-In
When you reach the airport with your luggage, you won't have to wait in the queue for check-in. You will be given priority service to check-in after all you have a business class ticket.
Business Class waiting rooms
It may depend on the Airport, but with a business class ticket, you can gain access to the airport private lounge. Here you can wait for your plane. These rooms are often loaded with luxurious facilities like comfortable eats, private sleeping, exclusive meal offerings, and relaxing areas. It may also have a shower facility.
Priority Boarding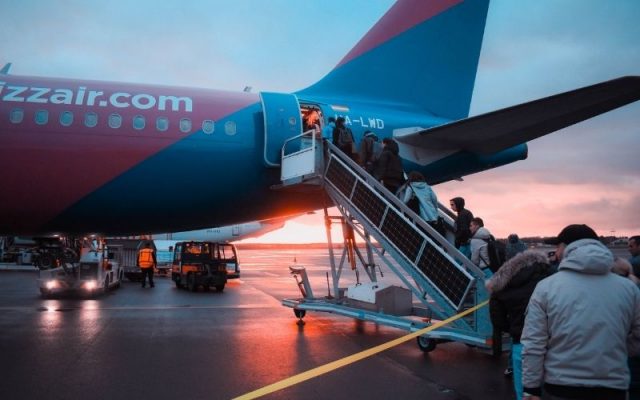 You will also be given priority in Boarding on the plane. Without a crowd, you can easily make your way to your respective seat. There you with be attended by Flight attendants and welcomed by a Drink.
Bigger and Comfortable Seats
In Business Class seats are bier, better and comfortable. Also, le space is wider. You can also adjust your seat into a comfortable flatbed position.
Drinks
You will also be offered a variety of drinks like champagne, wine, beers, or even fresh juice, coke, etc. Just ask for you and the air hostess will get it for you.
Fine Dining Experience 
Business Class offers variety and exquisite food. They leave no chance to spoil the passengers. And to won't have a chance to feel hungry since they will be ready to serve you.
Better Facilities
Business-class will have a better facility than an economy class. You will be attended to by Flight attendants and given a comfortable pillow, blankets, bier screen, and entertainment.
More space
You won't feel packed while you sit in the business class seat. They are often spacious and you can stretch your legs as far as you can and can enjoy your personal space too.
Entertainment
In Business class you can enjoy yourselves as you will be provided with bier and better screens in which you can watch your favorite shows or films.
First to leave
Lastly, you will be given priority to leave the aircraft.
Now wondering which airlines provide Business Class in India. Then see the list below…
Best Domestic Flights available in India
Here are the top 3 airlines providing business class in Domestic Flight.
Air Vistara
Air India
Jet Airways