Is Business Psychology a good Degree? 10 Careers Opportunities!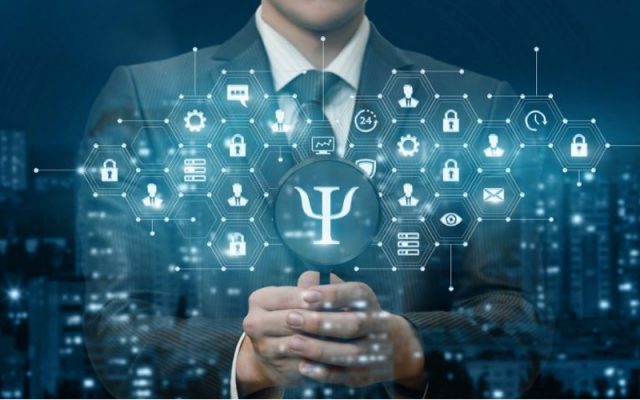 Do you want to pursue a degree in business psychology? But confused what can you do with a business psychology degree? Or what does a business psychologist do? Then keep reading this article and we will clear all your doubts.
Companies nowadays understand the importance of psychology in their business. They are recruiting psychologists who will be given knowledge and skills to develop better working environments, improve communication among employers and employees and help to use individual's energy to achieve the corporate goal. And for this, they are ready to give a good salary.
Business psychology can be a lucrative career option for you. So let us look in detail at what a business psychology degree is.
Business Psychology Degree
Business psychology is a psychology sub-field that seeks to improve the work-environment, relation in the workplace in a company and improve business productivity. Business psychology combines the science of human psychology with business application.
What does A Business Psychologist Do?
A business psychologist focuses on three areas of the industry: Employees, Workplaces, and companies. They study and make effort to maintain a good relationship between these and increase productivity.
Methods used by Business Psychologist include:
Job Analysis
Recruitment
Performance Appraisal
Training and its assessment
Observing Organizational structure
Motivating employees to boost productivity
Is a Business Psychology Degree right for you?
Are you confused about whether you should pursue a Business Psychology degree? Then let's do this quick self-test to clear your doubts.
Self Test
Do you want to do work that makes a difference in someone's life?
Are you a quick learner?
Are you adaptable?
Do you have compassion for people?
Do you want to be the reason to improve corporate performance?
Do you want to work with a company and study psychology at the same time?
If you had answered yes to even four questions, then… drums rolling… business psychology degree are perfect for you.
Now that you have decided to do Business Psychologist, and then let's explore Roles you can be assigned as a Business Psychologist.
Careers in BUSINESS PSYCHOLOGIST
Human Resources Executive

If you pursue Business Psychologist in the human resources field then you can be appointed as a human resource executive.
Your task will include:
Recruitment and training
management functions
employee performance evaluations
employee personal development
consultation services
behavioral and organizational assessments
fair hiring practices
Employee relations.
Marketing Executive
You may be also hired by a marketing company or agency. You will be responsible to analyze consumer's thought processes and their choice so that product can effectively reach many consumers. Your task will be to design fresh ad campaigns and work with the executive in making marketing strategies.
Corporate Consultant
You can also be assigned as a Corporate Consultant. You would be assigned to counsel employee, help them to tackle their problems and help organization makes changes to improve work efficiency and attain the set target.
Market Research Analyst
As a Market Research Analyst, you would be responsible to study prevalent conditions of the market and examine which product will do better and which won't.
Industrial-Organizational Psychologist
Your task as an Industrial-Organizational Psychologist will be to organize a new employee training program, refresher training, and motivate employees, and support management objectives.
Industrial Counselor
As an Industrial Counselor, you will have to help the organization improve its performance. You will have to design tools like questionnaires and surveys to help managers to identify workers that are the best fit for the specific position. You may also be asked to counsel them and solve their work-related problems.
Human Factors Specialist
If you have been assigned as a human Factor Specialist you will have to understand how people interact and learn with a specific technology. You will have to help the company to develop a user-friendly app or Smartphone.
Recruitment or Training Specialist
As the name suggests as a recruitment or Training Specialist you will be assigned the role to find a perfect employee for a position. You will need to construct an employment test to assess the candidate's knowledge in a particular field and assign him a position relevant to him.
Employee Retention Consultant
Many employees tend to leave the company in between. Therefore as an Employee Retention Consultant, your primary focus will be to learn what can make an employee happy in a particular workplace, his co-workers and supervisors, and his attention towards his career.
Professional Development Coach
As a Professional Development Coach, you will have to help workers and employees maximize business development. You will be asked to motivate individual employees, counsel them, and help them to work efficiently.
Therefore Business Psychologist can be proving to be a good degree for you. So don't wait anymore just get enrolled in your nearby universities and start your career as Business Psychologist.