5 Design Tips for a Large Bathroom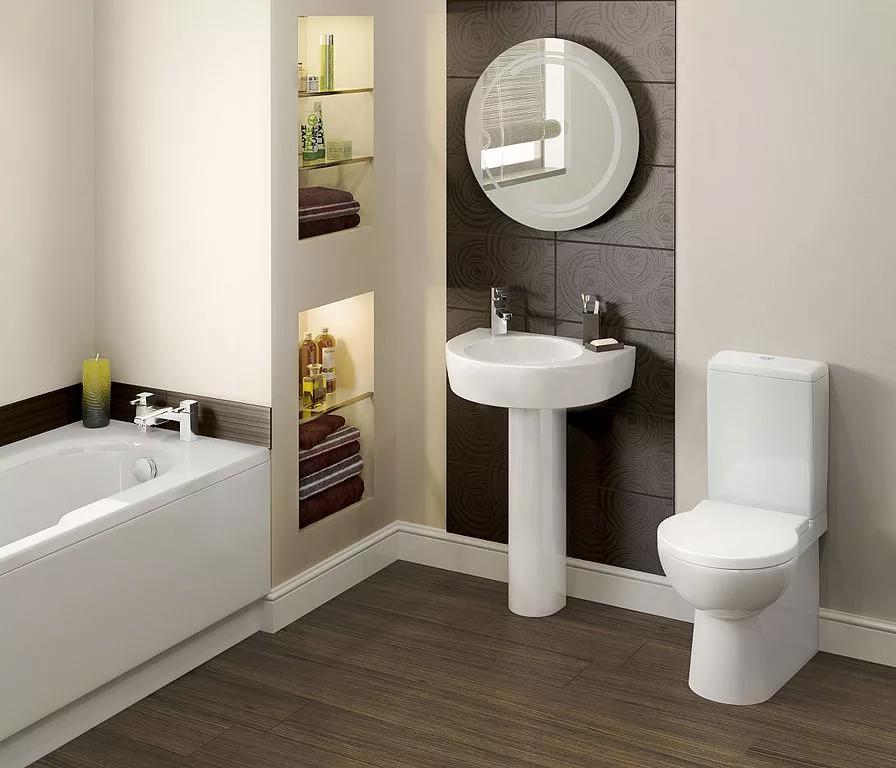 Big bathrooms exude luxury and if you are lucky to have a spacious en-suite and you are planning a revamp, you have come to the right place. In this article, we offer the reader a few design tips for larger-than-normal bathrooms.
Go for large tiles – If you want your large bathroom to look even more spacious, choose large tiles, both wall and floor; for the best selection of ceramic tiles, Google 'bathroom store near me' and browse their huge selection. Natural stone makes for a cool bathroom walking experience and nothing outlasts marble or granite, while cork is an eco-friendly choice that is ideal for the Australian climate.
Lots of surfaces – A family bathroom needs to have a lot of worktop space to store all those bathroom products we like to use. A cool vanity with a double sink and stone surfaces either side would do it! Take your floor layout to a bathroom designer and see what the professional can suggest; you might be pleasantly surprised. The bathroom store would have an in-house designer, who can help you plan the perfect layout.
Central feature – Of course, the perfect bathroom feature is a stand-alone bathtub, with decorative stones and some indoor plants. Whether a modern, contemporary or old-look bathroom, choose a stylish, long, oval ceramic (or stone) tub for the perfect statement feature. You will probably need to do some plumbing for a new bath placement and that is a great opportunity to add some underfloor heating. Here are a few ways that you can improve your living space.
Incorporate indoor plants – There's nothing more soothing that natural green and if you have the space, you can add some depth and contrast. The corners are ideal locations for natural greenery; get some inspiration from Google Images. Your local garden centre would be the place to find lush tropical indoor plants and caring for plants brings with it a lot of satisfaction. If the bathroom has indoor plants, this will help to remove moisture from the air.
Bespoke storage –In order for the room to look orderly and uncluttered, you need made to measure storage, in the form of shelves and cupboards. Making best use of alcoves and recesses is the smart way to create bathroom storage; a local joiner is more than capable of knocking up bespoke storage shelves.
Lighting is always critical and hopefully, you have at least two windows and with well-placed mirrors, you can create a warm and inviting ambience. Start your project by creating a 'to scale' floorplan, then add items one at a time; ask a bathroom designer to cast his eye on your plan and he might have a few ideas that you hadn't considered.
Improving your home will boost the value of the property and over the years, you can transform your home, room by room. The bathroom is a place for luxury, so do splurge a bit when buying bathroom fixtures and fittings.