6 Best Qualities To Look For In A Personal Injury Lawyer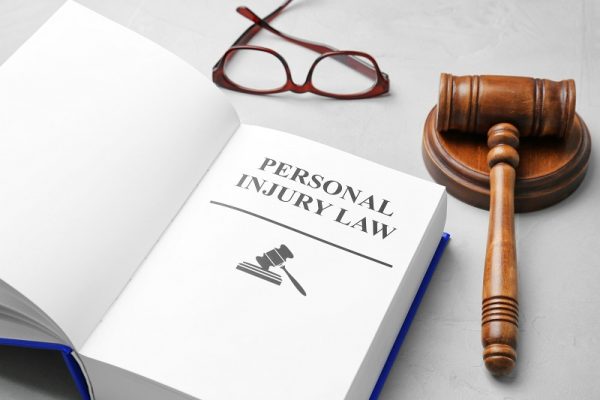 Accidents may happen anytime, anywhere, to anyone. Lives could change instantly due to someone's negligence. Not only is it unfortunate but also traumatic as surviving the stress of an accident is hard enough. However, fighting for what's right can be even more challenging. That's why hiring a legal partner to be on your side can be a significant relief.
A personal injury lawyer is a legal professional who focuses on representing people in injury cases. They serve as your advocate and ally in your battle to claim damages. Personal injury cases cover a broad range of physical or mental accidents, including vehicle collisions, medical malpractice, defective products, slip and falls, and many more.
Finding the right attorney can be daunting, but it doesn't have to be so. Read more for insights into what to look for in a personal injury attorney.
Knowledgeable and Experienced
Personal injury cases are complicated by nature. They involve complex laws, procedures, and documents. That's why it's critical to have a legal professional to guide you through the entire process. A good attorney must possess both knowledge and experience in the field. The attorney you choose should understand the regulations and rules that govern personal injury cases.
Additionally, collecting evidence is an integral part of injury cases. A well-versed attorney should have expertise in obtaining the evidence needed, whether it's written or testimonial. These authenticated elements are the foundation of your case, so the attorney must possess the know-how to collect them.
Proven Track Record
It would be best to look at their track record and assess their success rate. A lawyer's records speak volumes of how good they are in this field. A great way to look at it would be the ratio of cases won versus lost. Most lawyers with a high winning percentage are more credible and able to deliver positive results.
In addition, a history of final verdicts in favor of clients is considered to be the best indicator. This way, you can choose a lawyer that proves their worth and ability to win your case. As a result, you could end up with a better settlement offer and get compensated more for your injuries.
Compassionate Approach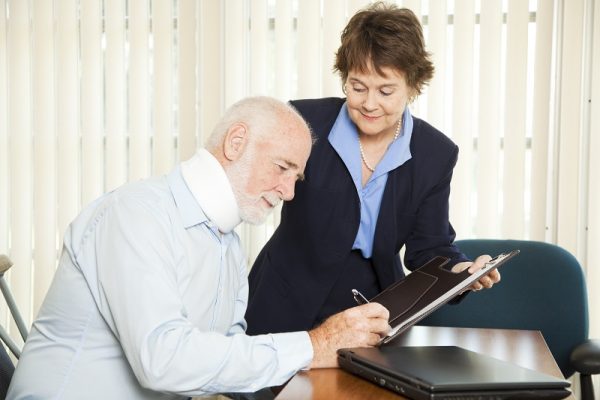 While lawyers are expected to be sharp, quick-witted, and tough negotiators, they tend to be more compassionate. That means you should expect your lawyer to be empathetic and understand how you feel and what you've been through in this challenging time. They'll be on your side, advocating for your rights as a client.
These professionals help you navigate the stress of an accident and show you the path to healing, physically and emotionally through the legal system. With that said, personal injury lawyers are not only there to plan your legal strategies, but they also care about your well-being.
Good Communication Skills
Aside from being a qualified professional, a perfect lawyer must have excellent communication skills. That means they should always be approachable and willing to explain the ins and outs of your personal injury case in detail. They should also explain legal jargon and processes in simple and easy-to-understand terms.
Having good communication skills is advantageous when it comes to negotiations. An attorney must be able to present your case strong and persuasively. This is so you can end up with a fair deal that compensates for all your losses. When the negotiation starts, it's crucial you feel comfortable and confident in your lawyer's abilities.
Availability And Responsiveness
A reliable personal injury lawyer is accessible, responsive, and available. They're always willing to answer your questions, address your concerns, give updates on the progress of your lawsuit, or take necessary action. You can contact them about anything that relates to your case.
There's nothing more important than an attorney's responsiveness and availability. It shows how much they care about your case and treat you like a priority. It helps instill trust and build rapport with clients, resulting in more positive outcomes. With that said, you should settle for a lawyer who's attentive whenever you need them the most.
Reasonable Rate
When looking for a lawyer, don't solely focus on getting the best and most expensive. It's not always necessary to choose a costly and high-profile attorney. You can also opt for a more affordable yet well-qualified professional who knows how to do their job excellently.
You may get estimate quotes from several lawyers and compare their fees to get the best deal. However, don't base your choice just on cost alone. There's a need to balance quality and affordability as well. In the end, you should choose a lawyer that offers a premium service for a reasonable price.
Conclusion
There's no doubt that hiring a lawyer can be an overwhelming and confusing task. Fortunately, it's just a matter of doing the proper research and finding a competent professional who's ready to stand for your rights as a client. Make these guides your go-to reference when looking for a personal injury lawyer. Doing so can narrow down your options and make your choice much more straightforward.