Anxiety During Winter – Seasonal affective disorder (SAD)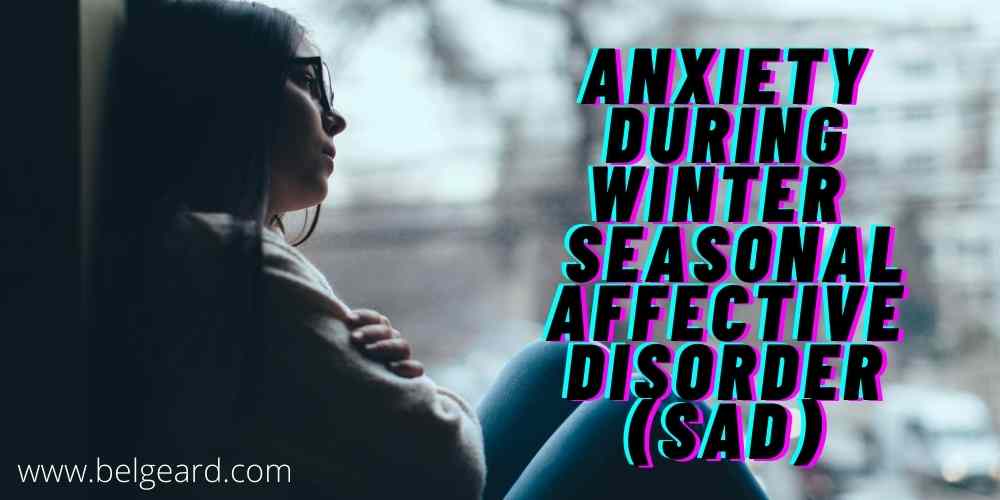 What is seasonal affective disorder?
 Many people go through short periods where they feel sad or not like their usual selves. Sometimes, these mood changes begin and end when the seasons change. People may start to feel "down" when the days get shorter in the fall and winter (also called "winter blues") and begin to feel better in the spring, with longer daylight hours. In some cases, these mood changes are more severe and can affect how a person feels, thinks, and handles daily activities. If you have noticed significant changes in your mood and behavior whenever the seasons change, you may be suffering from seasonal affective disorder (SAD), a type of depression.
SIGNS OF SEASONAL AFFECTIVE DISORDER • Low energy • A need for more sleep • Appetite changes Weight gain • Loss of interest Having a hard time concentrating Irritability Feeling down • Having "heavy
WHAT CAUSE SEASONAL AFFECTIVE DISORDER (SAD)
YOUR BIOLOGICAL CLOCK (CIRCADIAN RHYTHM) The reduced level of sunlight in fall and winter may cause winter-onset SAD. This decrease in sunlight may disrupt your body's internal clock and lead to feelings of depression.

SEROTONIN LEVELS A drop in serotonin, a brain chemical (neurotransmitter) that affects mood might play a role in SAD. Reduced sunlight can cause a drop in serotonin that may trigger depression.

MELATONIN LEVELS The change in season can disrupt the balance of the body's melatonin level, which plays a role in sleep patterns and mood.
How to help yourself with season affective disorder: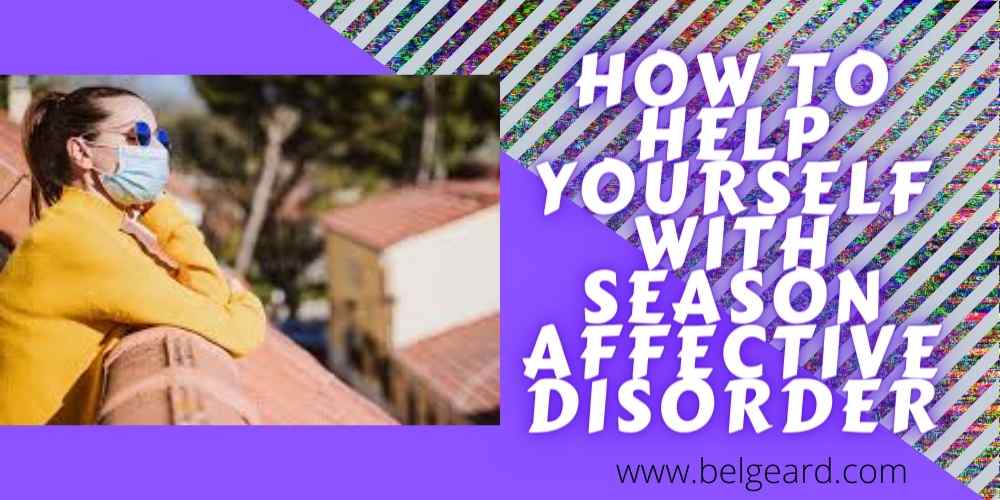 Light therapy, delivered by a device that contains white fluorescent light tubes covered by a plastic screen to block ultraviolet (UV) rays, can help treat SAD. Sit by the light for 15-30 minutes, 2-3 times per day. 
Exercise outside 

Use mind/body therapies. Fresh air can help make you feel better, and exercise Practicing meditation, yoga, releases the feel-good tai chi or even deep hormone, dopamine. Breathing significantly alters the brain Win-win! function and improves the 

Shift your thinking quality of thoughts and feelings. While SAD is biological, studies show changing your thoughts and behavior can

Get help to alleviate symptoms. When you're feeling If your SAD symptoms are down, combat severe, your doctor may express those feelings by prescribing you antidepressant doing something medication. Social or starting a new hobby.
WORK OUT REGULARLY 

EAT A DIET LOW IN PROCESSED FOODS/REFINED SUGARS 

GET FRESH AIR 30 MINUTES PER DAY 

WEAR CLOTHES THAT SPARK JOY 

TALK TO YOUR DR ABOUT MEDICATION HOT YOGA/STEAM ROOMS/SAUNAS 

PLAN PARTIES/OUTINGS WITH FRIENDS PLAN A SUNNY VACATION 

MAXIMIZE EXPOSURE TO LIGHT MUSIC TO FIT THE MOOD YOU WANT

VITAMIN B12 INJECTIONS

VITAMIN D SUPPLEMENTS 

THERAPY SESSIONS 

DAILY GRATITUDE JOURNAL 

HOME DECOR THAT SPARKS JOY