Is the Home Decor Business Profitable? Offline vs Online!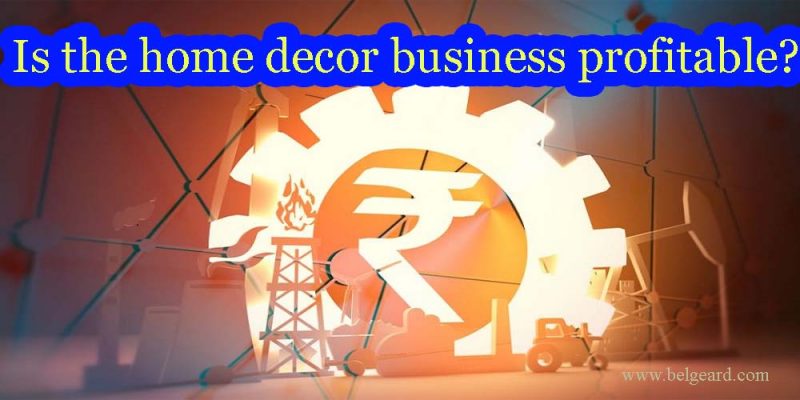 Do you love to decorate your house? Also, want to start a business? Let me suggest something to you… a home decor business! This can be a profitable business for you. All you need is passion and a clear understanding of this business. This article explains everything you need to know before you start your own profitable home décor business.
A home is a place where we all can find peace. Home is built by the emotions of the people residing in it. We all want to make our house a perfect place, but not everyone has a creative spark in them.
But if you have that spark, you can help others to build their dream home. 
So, is the home decoration business profitable?
Home decorators are nowadays in demand. With the ever-busy lifestyle of people, they have very little time on their own. Therefore they need someone who can decorate their house for them, transforming their house into their dream home. 
So if you think you can be that someone, then don't wait and get started. 
First of all, do a little in-depth research on this field and collect as much information as possible. Then decide whether you are going to start an offline business or an online business. 
Offline and Online home décor business
Offline home décor business
To start an offline home decoration business, you should have at least 10-15 lakhs.
Firstly, contact with home décor manufactures.
Secondly, choose an appropriate location for your office and employ some employees.
Thirdly, set up your profit margin.
The next steps include observing your Competitors, offer home delivery and choose methods to market your products. 
Online home décor business
To start an online business, you need to have a budget of at least Rs 5-10 lakhs. 
First, Contact local manufactures for the ease of delivery overstate. 
Secondly, never compromise with the quality of your product. Hire a quality check that will contact the customer to ensure proper delivery. 
An online business needs a perfect user-friendly Website. On this website, you can showcase your products, services, queries, and even customer care.
Other steps are setting up a reasonable profit margin, selling your products to an e-commerce site, advertising your products, tie with micro-influencers, and choosing marketing strategies wisely. 
Ideas to start home decor business
· Renovation
If you think you can transform old tacky rooms into new and fashionable ones, you can start your business to renovate the ancient chambers of your clients.
· Furniture Remodeling
Everything needs a makeover, be it a sofa, table, couch, chair, etc. If you think you can change old furniture into something fashionable and up to trends, then go for this.
· Home décor store
Do you have a range of home decoration products like curtains, wall décor, showpieces, carpets, etc.? Ten starts selling them in your store.
· Custom ready Products
You can contact local manufacturers or artisans to get customized home décor. 
· Home decorator
A house cannot be called a home without furniture. You can offer a service to furnish a house with furniture. 
· Full home makeover
You can also offer to transform the house of your clients. You should have good interpersonal skills to be able to communicate with clients. You should be able to understand your clients' likes and dislikes.
· Eco-friendly home décor
You can offer eco-friendly home décor service for environment lovers out there. 
Skills to become a Successful home decorator
.
– Creativity: Creativeness is the foremost important this own a successful home 
– Visualization: you should be able to visualize how a product will look in your client's house.
– Perfectionist: You should have the knack of paying close attention to small details.
– Leadership skills: You should be able to lead your team successfully to implement your ideas successfully.
– Problem-solving: When doing a business, you will face problems; you should be a quick-witted and quick decision-maker to solve problems.
– Research and good knowledge about the field: You should have proper knowledge about this business. 
– Up-to-date: You need to have proper knowledge about ongoing home decorations trends. 
– Communication: You need to have good communication skills. You will be required to contact clients: manufacturers, your team. 
– Patience: Remember, Patience is the key to b successful in any business.