How To Become A Lawyer Like Amal Clooney?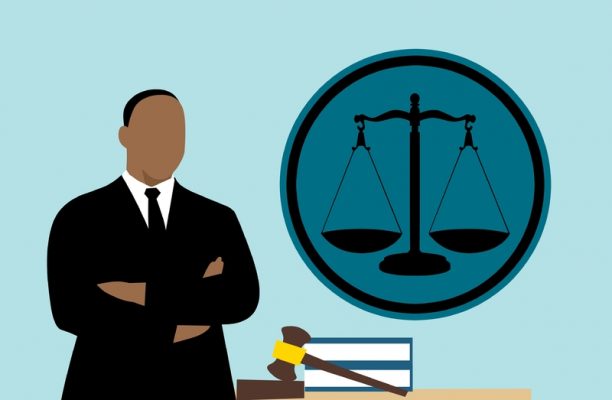 WHO IS AMAL CLOONEY?
Amal Clooney is one of the greatest names that has contributed to the society at large. She is a barrister at Doughty Street Chambers in Bristol. She has proved herself to be one of the most famous women in the world with her commendable works. She is an inspiration for thousands of people around, who follow her lifestyle and the way she is determined. She is a human rights barrister Who had been selected for the three-member commission of the United Nations to look into possibility of the rules of war in Gaza strip during Israel Gaza conflict. She also represented Reuters journalist Who was details in Myanmar during Rohingya crisis. Clooney attended St. Hugh's College in Oxford, where she was awarded an Exhibition scholarship as well as the Shrigley Award. Clooney earned a Bachelor of Arts in Jurisprudence (Oxford's equivalent to the LLB) in 2000. The next year, in 2001, she enrolled in the Master of Laws programme at New York University School of Law, where she worked as a clerk for the clerkships programme at the International Court of Justice.
Amal Clooney is well-known in her industry for not just representing imprisoned government officials, but also for speaking on behalf of marginalized and disadvantaged populations. In an interview with NBC in January 2016 Amal Clooney stated "If you are a lawyer and you want to take on easier cases, you can prosecute traffic violations or something. You'd have a very high rate of success, and you probably could sleep more easily at night. But that's not what drives me. I want to work on cases that I feel the most passionate about,"
Her clients include
Nobel Prize laureate Maria Ressa
A former President of the Maldives, Mohamed Nasheed; Julian Assange
The founder of WikiLeaks, in his fight against extradition
A former Prime Minister of Ukraine, Yulia Tymoshenko
Egyptian-Canadian journalist Mohamed Fahmy
Nobel Prize laureate Nadia Murad
WHAT TYPE OF LAWYER IS AMAL CLOONEY?
Amal Clooney is a lawyer who focuses on international law and human rights. She represents clients in front of international tribunals such as the International Criminal Court, the International Court of Justice, and the European Court of Human Rights.
Amal Clooney qualifies to practice in the United Kingdom and the United States. She is also a member of the New York bar council since 2002. She was also admitted in the bar of England and built in 2010. Amal Clooney has practiced in the international Court in the Hague and also international court of justice and international criminal Court. She worked at Sullivan & Cromwell as a part of criminal defense and investigation group.
In 2004, she served as a judicial clerk for Judge Vladlen S. Vereshchetin of Russia, Judge Nabil Elaraby of Egypt, and ad hoc Judge Sir Franklin Berman of the United Kingdom at the International Court of Justice. She was later posted in The Hague, where she worked in the Office of the Prosecutor at the UN Special Tribunal for Lebanon and as a Judicial Assistant to Judge Patrick Robinson, Presiding Judge, at the International Criminal Tribunal for the former Yugoslavia. The lawsuit accused the former President of the former Republic of Yugoslavia of crimes committed during the conflict in the former Yugoslavia in Kosovo, Croatia, and Bosnia.
THINGS TO KEEP IN MIND
Making a career in human rights law might look easy at first but once you get into the profession and start practicing you get to know that it is very difficult and requires excellence and intelligence.
Make sure that you consider a post graduate study or a master's degree that acts as an advantage. You can easily practice because you have a greater field of knowledge to understand and interpret
Decide whether you want to be a solicitor or a barrister. Some of you might not even know the difference and the other is used to terms interchangeably.
Everyone wants to get into popular firms and chambers but there are some law firms in Chambers who do not have a big name but can teach you a lot. There are law firms who have big clients and deal with high-profile cases. Get into a firm that teaches you rather than going behind the name.
MAJOR ROLES OF AMAL CLOONEY
Amal Clooney was appointed as:
Special Adviser to the International Criminal Court Prosecutor, Karim Khan
UK Attorney General's Office Public International Law Panel a panel of experts in international law called upon to advise and represent the UK in domestic and international courts
UK Special Envoy on Media Freedom (2019–2020) by the UK Foreign Secretary
Deputy Chair of the High-Level Panel of Legal Experts on Media Freedom (2019–2021) by Lord Neuberger of Abbotsbury
Member of the Preventing Sexual Violence Initiative (PSVI) Expert Panel, which was established by former UK Foreign Secretary William Hague to gather evidence of sexual crimes perpetrated in crisis zones.
Appointed to the Human Dignity Trust Bar Panel, a limited group of barristers who give pro bono assistance on issues involving prejudice against the LGBT community.