How to Find Credible Sources for Your Essay Writing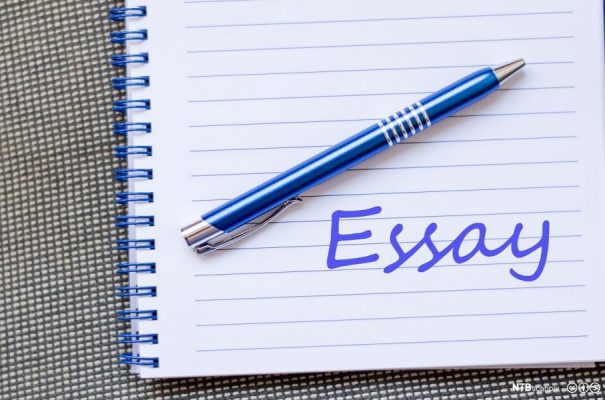 Essay writing is a typical task in school. Some say that papers are a product of the system's failure. Others, in turn, disagree and state that essays are an effective mechanism to evaluate students' academic progress and develop their decision-making and critical and logical thinking. When you are a student, you have no choice but to obey the rules and complete assigned tasks, so discussing essay writing and its effectiveness/ineffectiveness doesn't seem viable.
Writing essays requires having good researching abilities because other than taking a stance, you need to back it up with credible information. Otherwise, you risk writing a biased paper that will not score high. Of course, exceptions like personal statements allow writers to omit sources and put their ideas in a report. But such documents are rare, and most of the time, you will face those writing assignments requiring in-text citations and a bibliography. With tons of articles, books, and reports, and with the entire world wide web at hand, how do you locate credible sources for your papers? In this article, we'll walk you through authoritative sites so that your future writing will be significantly faster and more efficient.
Bookmark authoritative sites for every writing occasion
Although tasks and assignment sheets can be different and require following different steps, some pages will always be helpful. Even if you don't use them in your writing, consider saving and returning to them whenever you get a paper to complete. They are:
Jstor: A top-notch repository of scholarly literature allowing you to reach 100 works per month. Plus, the resource provides ready-made citations in different styles.
ResearchGate: Another cool and credible storage of academic works that will help enrich your knowledge in various subjects.
Google Scholar: The leading catalog of credible papers that will always help you find the necessary article and refer to it in your essay.
edu: A good resource entailing academics' works from different disciplines. It's one of the best pages for additional reading.
Aim at pages that have reliable domains
Trusted pages aren't circumscribed by the mentioned resources only. While they are excellent and can satisfy your research curiosity and endeavors, there are a host of other equally credible sites. For example, you can rest assured that pages with mil, edu, and gov domains have updated information to read and refer to (there are exceptions, though; omit authoritarian governments).
Also, avoid sites with com and org domains, as they are usually commercial and lack credible information that can be used for academic purposes. Again, keep in mind that not all of them are dubious. For instance, McKinsey is a good page with the com domain because it is transparent, funds studies, and provides reliable infographics based on credible information. So you can refer to this page, too.
Leverage educational services
You can also get educational assistance if you have some extra cash. Paper writing agencies provide a wide range of services to clients. At paper writing services, you can ask to complete nearly any task. Want an edit? Check. Need to write a glossy paper? Easy, choose your preferred writer, pay to write essay, and get your A-deserving exemplar. Determined to write the piece yourself but struggle with locating suitable sources? Professionals will construct a list of top-notch materials to revolve around when writing. Generally, turning to such companies is a no-brainer, as they provide effective and timely solutions.
Make use of an on-campus library
Going to a library is perhaps one of the easiest ways to A) find sources and B) ensure they are credible. The good thing about an on-campus library is that you can reach it before or after classes without spending time commuting. Also, librarians are experts and know what to suggest if you are uncertain about what you're looking for to include in your work.
Ask your teacher for assistance
School educators do not only fill out the paperwork and conduct classes. They are also a great source of getting help. As a student, you are highly encouraged to contact your teacher and voice your concerns and trouble related to the subject. Tell them you face difficulties finding the right source and ask whether there is any chance to come over to their office and get assistance. Nine out of ten, you will get the meeting arranged.
Ping your classmates and find sources together
Cooperating with colleagues in college is a fantastic idea for various reasons. First and foremost, you can complete tasks incredibly fast. Second, you build great relationships that will lead you for years. And last but not least, it's fun! Don't hesitate to collaborate with your classmates and brainstorm on sources, finding and analyzing their credibility.
Citing sources is equally important
Locating authoritative sources is essential, and so is citing them correctly. Before proceeding with the writing session, ensure you know what style you need to follow. Citation styles vary by discipline and academic institutions' instructions. So even if your subject matter falls under Modern Language Association (MLA) format, but your teacher requires writing according to the American Psychological Association (APA), you need to meet the instructor's request. Use the Owl Purdue University citation guide to learn how to cite properly.
Employ citing tools with extreme cautious
Alternatively, you can utilize citation software tools that generate citations automatically. They are cool but very commercialized and thus pricey, so try not to overpay for such services if you have some extra time to do that individually. After all, it's still doable. For instance, you can create an example citation using a free tool, like mybib, and build the following citations according to the model citation. This way, you will be sure every citation is the same.
Conclusion
Finding credible sources may be a real pain in the neck, especially if the topic and discipline are challenging. However, it doesn't mean the mission is impossible. With the web's capabilities and tons of data, finding credible sources for your essay is easier than you think. Hopefully, provided tips will help you handle every paper more productively.