The 6 Best Philadelphia Suburbs for Commuters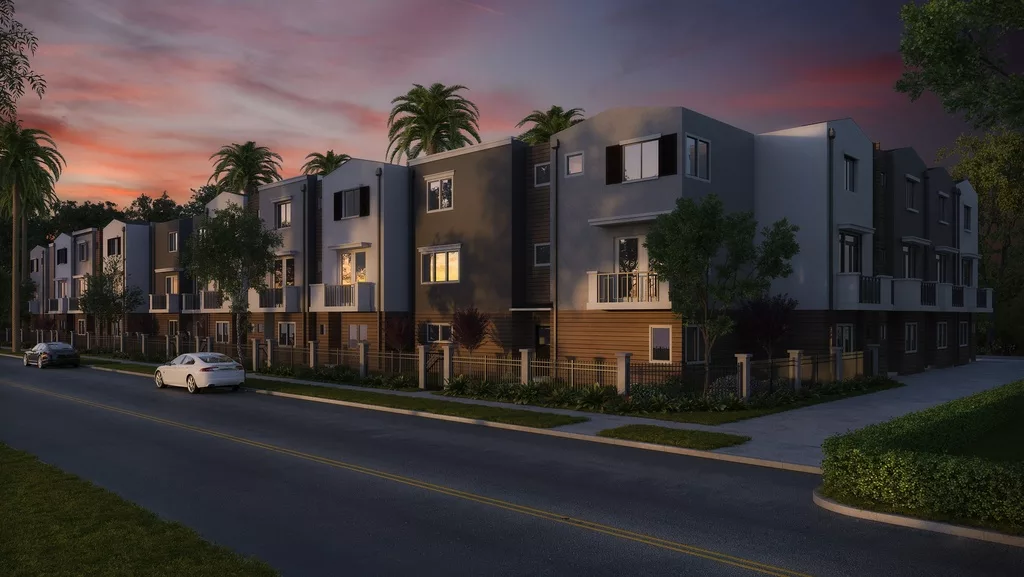 Working in the city can be difficult when it comes to transportation. Cities are notorious for rough traffic, especially during rush hour times, and public transit isn't always the most reliable. Biking or walking is always a great option, but on rainy or snowy days, it isn't always practical or comfortable. If you work in a big city, you understand the difficulties that often arise.
Fortunately, if you're working in Philadelphia, it's not as bad as it is in other big metropolitan areas. Philadelphia has fairly reliable transportation via SEPTA bus or train whether you live right in the heart of the city or in a Philly suburb. And, while traffic can be pretty clogged during commuter hours, especially on the Schuylkill, Philadelphia is fairly easy to navigate. If you work in the city and are looking for Philadelphia apartments for rent in areas outside the hustle and bustle, you might be wondering what the best suburbs are for commuters. Here are a few of the best spots that allow you the best of both worlds.
Swarthmore
About a half hour drive west of downtown Philadelphia, you'll find Swarthmore, a quaint college town in Delaware County. Swarthmore College is known as a "little ivy"—small, but can easily compete with the quality of education at Ivy League universities. This area is perfect for families or young professionals craving that small town life. Swarthmore boasts a charming downtown shopping area, perfect for taking a stroll after a long day of working in the big city.
Conshohocken
"Conchy," as it's affectionately known around these parts, is a budding area for young professionals thanks to a great combo of high quality of life and low cost of living. This suburb of Philadelphia is just about 30-40 minutes from Center City by train or car. Located right along the Schuylkill River, Conchy is the perfect area for those who want an apartment in a walkable town with cute bars, shops, and restaurants on every corner. Conshohocken is also a quick drive away from King of Prussia Mall, which has the most stores of any mall in America (yes, even more than Mall of America).
Collingswood
Located just over the state border in New Jersey, Collingswood is an absolutely adorable town full of coffee shops, restaurants, and little vintage and antique shops. Collingswood is a borough of Camden, and the town is consistently ranked one of the best in South Jersey. Collingswood is just about 20-25 minutes away from the center of Philly by train and by car. If you prefer to drive into work each day, this is a perfect place to rent or purchase a home. In fact, the commute from Jersey is a bit easier going north than it is going south from some of these other suburbs.
Not only do residents have the city of Philadelphia nearby, they also have the Camden Waterfront. This area isn't always known for having a great quality of life, but Camden does have some terrific attractions such as the Aquarium. Camden also has plenty of great job opportunities if you're looking to switch jobs somewhere outside the city.
Berwyn
Berwyn is a small town located on the Main Line, just outside Philadelphia. The Main Line is well-known around Southeast PA for being an upscale area. While some towns along the Main Line are full of mansions and other historic properties, Berwyn offers much more affordable housing options. That's not to say, however, that this isn't a choice area of town. Berwyn gives you that small town feeling, a great safety rating, and high-quality schools that Chester County towns are known for. Despite how close it is to the big city, Berwyn manages to stay quaint, while still providing luxuries one would find only in a large metropolitan area. 
Berwyn is about 20 miles from center city, which can take up to an hour by car during rush hour. However, the train station in town is easy to get to by car or on foot. You can be at 30th Station in Philadelphia in just a half hour, perfect for commuters who don't want to bring their car to work every day just to sit in a long line of traffic on Rt. 30.
Chestnut Hill
If you've always dreamed of living in a cute, historical neighborhood complete with cobblestone streets and Victorian architecture, Chestnut Hill is the place for you. It was once a prime vacation spot for the well-off families of Philadelphia looking to get out of the city on holiday, and even though it now houses plenty of us "plain folk," it still has that upscale, classy feeling.
The American Planning Association has named Chestnut Hill one of the Great Places in America, a title obvious to anyone who has ever been to this incredible town. This neighborhood is about 30-40 minutes from Center City Philadelphia by train or car, a surprisingly easy journey for a town that feels so far from anything metropolitan.
Ardmore
Just about a half hour drive from center city during rush hour you'll find Ardmore, the largest town along the Main Line. It's a perfect combination of the old and the new—honoring the historical architecture of the area while mixing it up with modern shops and restaurants. This town is extremely diverse and welcoming, perfect for raising a family. Living in Ardmore would likely give you the shortest commute from the city, especially if you are open to the reliable SEPTA Regional Rail system. Just fifteen minutes and you'll be downtown, ready to start your day at work.