8 Tips To Grow Your Quora Space (Actionable Strategies)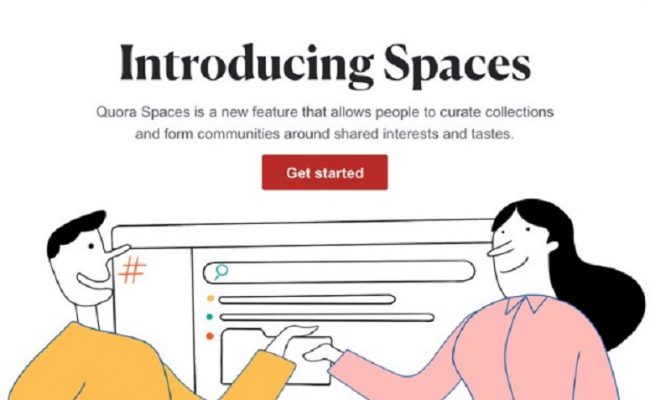 Spaces are basically collaborative blogs and a newer feature of Quora that enables you to create communities where members can post and share information about a particular topic.
It could be a great marketing strategy to promote your brand through Quora Spaces. But you have to create a larger and strong community. So we discussed here 8 tips to grow your quora space strategically.
8 Tips To Grow Your Quora Space
You can apply a lot of strategies to grow your Quora space, but not all strategies are effective enough. So here we discussed only the most effective ways to grow your community on Quora. If you do everything perfectly, you will instantly get Quora followers of your Spaces.
Add Relevant Topics:
As you want to grow a community with similar interests, you should fulfill their desire by making relevant topics that go with particular Spaces.
When you create a Quora Space after selecting a name and short description, Quora asks you to add up to three topics that are relevant to your Space. If you want to add those topics later, you can just do it by clicking your Space setting and then adding three topics to your niche.
You added three topics which means you must have to create content under those topics. As Spaces are nearly similar to Facebook groups, some community members also can share their thoughts. So you also should be aware of their activity which goes under community rules or not.
Someone may ask, why should we add three particular topics? It is crucial because when somebody makes an answer on the same topic,  Quora will show your space in the "Follow the Related Spaces" section. And it definitely helps you to grow your Quora space naturally.
Publish Content Frequently:
The algorithm of most social platforms loves people who publish more content but maintain a proper rule. But now we are just saying about Quora, it definitely likes more and more content from users.
If you want to grow your Quora space naturally, then you have to publish more content and get more audience. But content always deserves quality, and quality content gets more and more upvotes.
Upvotes and views represent the content quality and popularity. So don't focus only on frequent publishing, make extra focus on relevance and the acceptability of the contents.
Assign Roles Of Administrators:
A Quora space with a number of admins, moderators, and contributors is more successful compared to those Spaces with just a single admin.
While you are thinking about growing your Quora space, assign different roles who control the Space. In this way, you can do everything more perfectly and effectively. But you have to assign skilled and passionate ones, otherwise, you will get negative results instead.
Add More Questions to Your Space:
Quora is the place to make questions and answer, and Quora loves more and more questions. As they love questions, they influence people to ask more questions.
When you want to grow your Space, you have to build a better understanding of Quora. Making more questions is good, but Quora always encourages you to ask new questions, which haven't been asked yet.
Inter-Linking:
Interlinking is a great way to grow your Quora Space by creating value on particular posts. When publishing your post, make some interlinks within your posts. But our suggestion is not to do it randomly, just try to create value.
In some cases, interlinking dont work if your chosen niche is not so ever-green. When you apply these tactics perfectly, it will help you get more views.
Long-Form Of Content: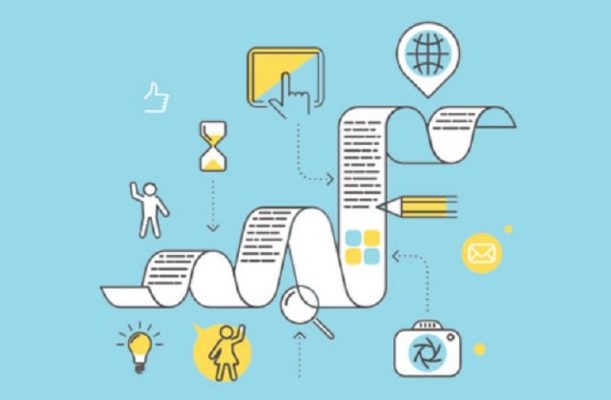 Always try to create long-form content to get better engagement. Larger and in-depth content tends to become more engaging. There are no shortcut ways to grow your Quora Space without making quality content that attracts audiences.
Create content that can describe everything and solve the readers' problems. There isn't any particular word count to determine the long-form of content, just try to fulfill the readers' demand.
Set Plans
Without setting a proper plan, you won't achieve your goal anywhere. While you want to grow your Quora Space, you have to make your plans precisely under your chosen strategy. Make a schedule for your posts and update them regularly.
You have to make a decision about which time is preferable to make posts. Make a target and work to fulfill that. For example, make a target to get a certain number of followers on your Space or a certain number of views and upvotes.
Analyze Results:
Quora allows you to see your performance status through their analytics. Analytics will show your activity results for a certain period of previous time. This will show you how many upvotes and views you got and more detail.
You will also see matrics per post basis, which will help you to compare between posts. After viewing those results you will be able to easily determine your plans and goals.
More Strategies You Can Follow:
Don't share only your posts to the Space, also share answers from other people.
Set up the suggestions tab by adding some relevant tags.
Approve others' posts within 24 hours, otherwise, they will lose interest.
Try to increase the followers' participation in your space by asking interesting questions.
Don't publish multiple posts at the same time, instead follow a schedule.
Always make responses to your followers by replying to comments or sending messages.
Make posts that seem helpful to save as a bookmark for the future.
Bottom Line
We hope this guide will help you to grow your Quora Space that can help you reach more audiences. You should apply different tactics to get better results because not all strategies are similarly effective to your niche.
After reading all 8 tips to grow your Quora Space along with additional suggestions, you may easily determine how you should actually go forward.