What happened to Chris Oats Kentucky Football?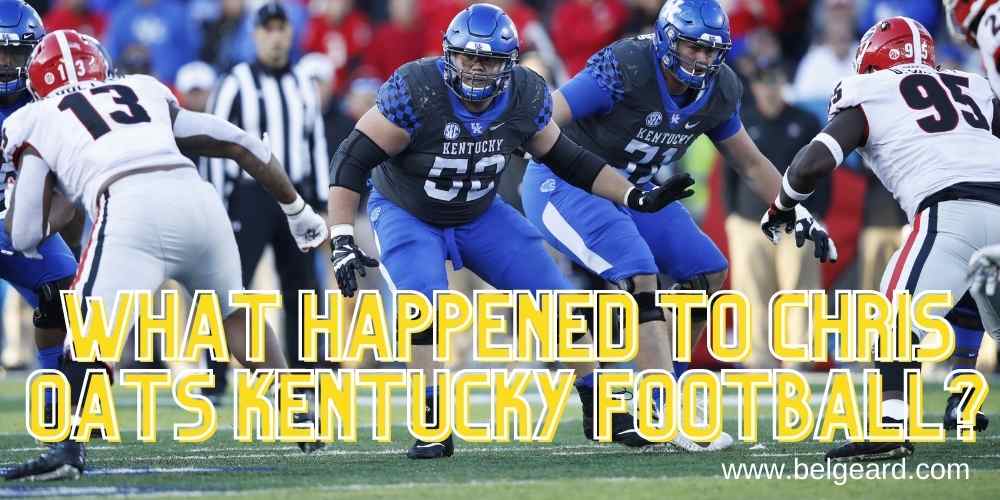 If you are a fan of American football you must have probably heard of the name Chris Oats. For those of you who don't know him, Chris is an inside linebacker for the Kentucky Wildcats Football team. He was born in Cincinnati, Ohio. Though his major is in community and leadership development, his dream job is to be a sports analyst. Also, he has a desire to play in the NFL someday shortly. Despite his strong physique, he is very kind-hearted, hardworking, and determined. Very few people know that he loves playing the piano in his free time off the field. He is often called 'Deuce Deuce' by his teammates.
Beginning In High School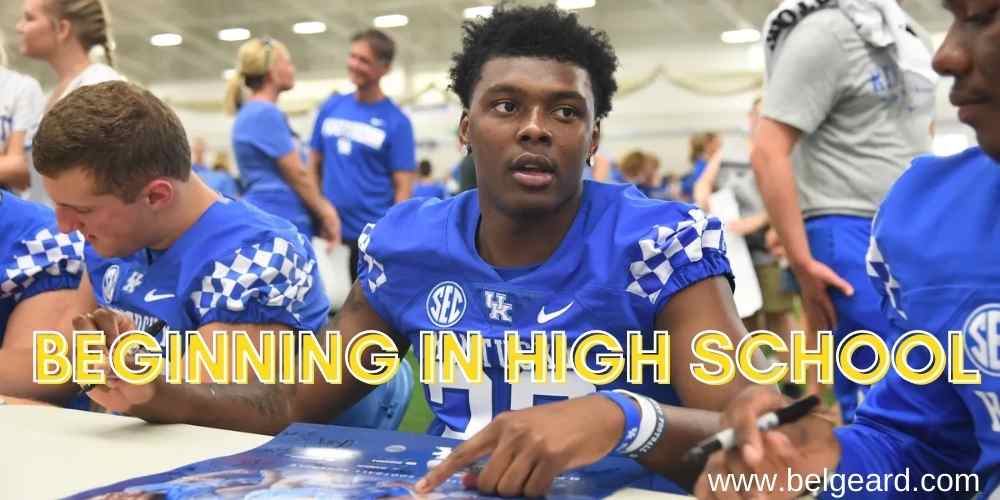 Chris Oats was an outstanding athlete in the Winston Woods high school. He was considered as a four-star line-backer by most of the big recruiting agencies. He was ranked 22 in the list of outside linebackers in the 2018 class by 247sports. As a senior in high school, he led Winston Woods to a record 13-2 win and made an entry in the Division II state championship. At the time his coach was Andre Parker.
Chris was also named as the Division II Defensive Player of the Year and first-team All-Ohio by the Ohio Prep Sportswriters Association. When he was in high school, he had a total of 79 tackles while playing in the regular season. In the five playoff games that he played, he scored 60 tackles with 3 interceptions and 2 successful touchdowns. He was very confident when he chose Kentucky over Ole Miss, Oklahoma, Michigan State, and Ohio State.
From 2018 – As A Freshman
2018 was a new beginning for him. It was the time when he started playing as a Freshman. During that year, he scored a total of 27 tackles, 3 tackles for loss, 2 sacks, a forced fumble, and two fumble recoveries. This was all in the 13 games that he played. He bagged his first collegiate start at Texas A&M. He charted his first collegiate sack in the second quarter and ended the game with 4 tackles and 1.5 tackles for loss. He likewise scored four tackles in the victory over South Carolina.
From 2019 – As A Sophomore
From 2019, Chris started playing as a Sophomore. He was involved in 12 out of UK's 13 games, which included two starting assignments (Miss. State and Missouri). He scored 46 tackles and was ranked fifth on the team. He likewise scored 2.5 tackles for loss besides one PBU and 1 forced fumble. When he played in the match against Virginia Tech in the Belk Bowl, he scored 5 tackles, including 2 for loss which was the highest in his entire career. He scored 8 tackles, out of which 6 were solo, and also caused a crucial fumble in the 29-7 victory against Missouri. Chris's all-time high tackles were 8 at South Carolina. He also had 7 tackles and 0.5 tackles for loss at Georgia.
From 2019 – As A Junior
Chris was supposed to play as a Junior from Kentucky Wildcats but was seen off the ground due to a medical condition that is yet to be revealed. He was admitted to a hospital back in May 2020 and was under medical care till October. His brother on October 11, 2020, uploaded a pic on Twitter that showed Chris in a wheelchair. Besides this, all of the other social media posts shared by his friend and family members indicated that he had finally been discharged from the hospital and was sent home.
No details so far have been shared regarding the medical condition that he was facing. But from the looks of him being in a wheelchair, it was surely something major. Recently, in a picture shared on Twitter, Chris could be seen standing on his own which was a good sign of his recovery. Oats was required to be one of Kentucky's best defensive players this season. He completed fifth in the team with 46 handles in 2019, beginning two games as a sophomore. Hopefully, he recovers fully from whatever medical condition he has faced and be in his best form on the field.
Also Read: YouTube VS twitch? Which one is better?