3 ways to use Udemy Certificate to get a Job & 5 Benefits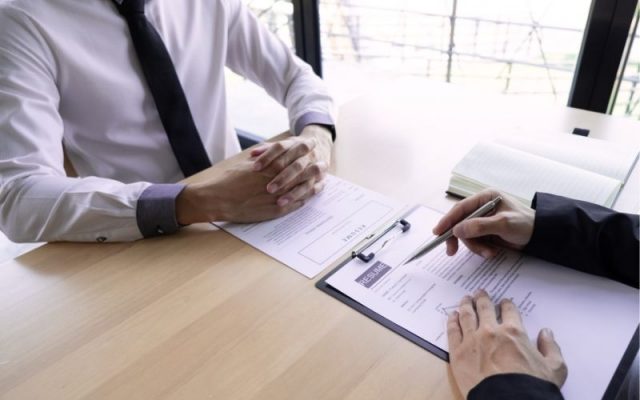 Today you can get online courses on almost everything, whether you want to update your skills or learn a new hobby. Udemy is an online platform that helps students, businesses, and governments to upgrade their skills online with the help of professional tutors, experts, and instructors. But can you get a job with Udemy Certificate?
Through this article we will answer your all doubts: 
– Can you get a job with an Udemy certificate?
– How can an Udemy help to get a new job?
– Benefits of Udemy Courses
– Things to note before purchasing an Udemy course
Udemy is an online learning platform that offers more than 130,000+ courses. It can help to learn any topic, skill, or language easily with the help of professional Tutors and Instructors. It can help to accentuate your resume and helps to learn new skills to get promotions.
Can you get a job with an Udemy certificate?
An Udemy Course cannot directly get you a job but it can help you indirectly. They can help to acquire different skills and knowledge about a job. But you can't get a job solely based on Udemy certificates. You have to check whether your resume has required education qualifications and other things that are mentioned in a job description.
Also, Udemy provides a multitude of courses, some are career-oriented courses others are hobby-oriented courses. And therefore hobby-oriented courses can certainly not get you a job.
How can an Udemy course help you to get a job?
Skills are valuable assets of a person and Udemy helps to acquire different skills. Udemy is a convenient option for those who can't do regular classes due to various reasons. It a simple way to learn online, from anywhere, and by Well trained professionals and famous Universities.
Also Read: Escape Characters in C
Udemy can help you to get a job in the following ways: 
You can highlight your resume by doing some career-oriented courses offered by Udemy. The courses include lectures in form of videos, text, and even slides.
Then look for a company in that particular field that wants to hire employees with those skills.
You can also try an alternative method, Research a company, check their job description and skills they need, enroll yourselves on Udemy, and learn that particular skill.
Benefits of Udemy Courses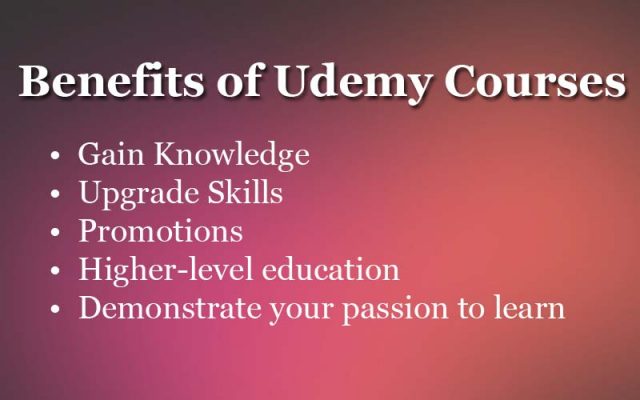 Here are some benefits of Udemy certificates and courses:
Gain Knowledge
Udemy courses can help to acquire knowledge in the field of your choice. Udemy provides high-quality and updated courses in various fields, including Development, Business, IT & Software, Personal Development, Marketing, health, and fitness, etc.
Upgrade Skills
Skills are the most valuable asset of a human and Udemy provides you an opportunity to grow your skills. They help you to understand a course from a beginner to an expert level. It helps to become an expert in a particular skill and get your dream job easily.
Promotions
Udemy can help you to understand your job and job field nicely and accelerate your performance. You can sharpen your skills and prove you worthy of getting promoted.
Higher-level education
With Udemy you can continue your education. Udemy helps you to continue your higher studies while doing a job. You can easily learn from anywhere and anytime with the help of it
Demonstrate your passion to learn
Udemy certificates on your resume can give Recruiter an impression that you are highly motivated and passionate to learn and gain expertise in a field, Thereby increasing your probability of getting recruited by them.
Things to note before purchasing an Udemy course
So have to decide to enroll yourself in Udemy? Here are some important things to note before doing so:
Check the course detail carefully: Before your purchase, a course check it description carefully. Check whether this matches your expectations.
Demo Class: Each class comes with a trial/ preview, therefore watch the preview to check course style and material.
Reviews: You can check the review of other students who have completed the same course.
Do Employers like Udemy certificates? : Recruiters do not consider Udemy certifications a valid education section as Udemy is not recognized and ranted by an accredited institution. But it will showcase your passion, and knowledge about a particular field and skills.