How Can Lawyers Make A Difference?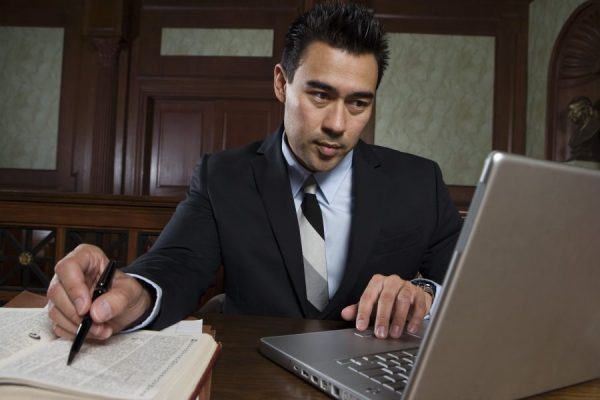 HOW DO LAWYERS MAKE A DIFFERENCE IN THE WORLD?
Can lawyers make a difference in our society? Well, this is a very critical question that needs to be answered. In any case, you require legal help all you need to do is go to lawyer and get legal advice. They help in managing the legal system that affects the society at large and also contribute towards the freedom and growth of the society. They ensure security to individuals, so that the people can carry on with their regular work but with a trust of a legal backing.
Lawyers play the role of advocates as well as advisors for the society, they promote justice and ensure free trial. Without lawyers, it would be very difficult to apply judicial decisions and other laws to the society. Lawyers treat their clients on individual basis, analyses and understand their problems and aim to come up with a solution. Lawyers serve the society by convicting the accused and conducting fair trials. PIL can be filed for the betterment of the society, or for a group of people who are in need of legal assistance for a greater good.
WHAT MAKES A LAWYER A GOOD LAWYER?
Here are some of the traits of a good lawyer. This answer cannot be definite but having these traits can help lawyer be more effective. An excellent lawyer has the ability to make a significant and positive difference in the lives of a client. Lawyers advocate for individuals at some of the most difficult periods in their lives, whether it's by assisting them through a tough family law problem, safeguarding them against false accusations, or winning fair financial recompense after an accident.
Excellent Communication Skills
Judgment
Ability to Analyze
Research Capabilities
Perseverance
Ability to Think Logically and Creatively
Public Speaking Capabilities
Writing Capabilities
Leadership Capabilities
Listening Capabilities
Ability to Make Decisions
Knowledge of Inquiry
Comprehension Abilities
Firmness
WHY LAWYERS ARE NEEDED?
The significance of lawyers is that all people are equal, and everyone deserves an equal opportunity to receive legal justice. A lawyer is someone who represents another individual or group in legal proceedings. Clients will be represented by a lawyer in court, commercial transactions, and other critical legal actions or engagements.  Throughout the legal procedures, the lawyer meets with the client to ensure that they completely grasp all parts of their case. In a nutshell, a lawyer is the person who represents another individual in any situation where legal assistance is suggested and regarded required.
HOW DO LAWYERS CONTRIBUTE TO ECONOMY?
Economic growth expands the capacity of the state and the supply of public goods. When economies expand, states may tax that money to obtain the ability and resources necessary to deliver the public goods and services that their residents require, such as healthcare, education, social protection, and fundamental public services. Lawyers can positively contribute to the economy by complying to contractual obligations, increasing the fund flow, making more investments, encouraging innovation, making compliance, fulfilling commercial transactions etc.
WHAT ARE THE FIVE FUNCTIONS OF LAWYER?
Counseling- A truly brilliant advocate is a knowledgeable Counselor to all kind of individuals in their various crises of life when they most need unbiased assistance. Counseling necessitates a broad and deep understanding of human nature and current culture, and, most challenging of all, genuinely outstanding counselling necessitates the capacity to foresee legal trends.
Advocacy- Advocacy is the practice of appealing or advocating in favor either for or against a notion, cause, or policy. It encompasses multiple separate arts in both its trial and appeal elements, each of which must be learned and mastered. Unless an advocate has past knowledge, it is difficult to see how he can be a fully effective Counselor since he will be unable to analyses his client's case in light of the reality of the courtroom.
Improving his profession, the law and the functioning of the courts- An advocate is expected to contribute to the improvement of his profession, the Courts, and the law both individually and as a member of the organized Bar. An advocate must do his or her utmost to follow out any reasonable commitments made to the opposing party, even if they are not in writing or enforceable under court rules.
Unselfish Leader of public opinion- Selfless leadership is defined as morally guiding people to attain assigned goals and the greater good for the benefit of all others before oneself. A selfless leader creates trust and confidence because people think they will be supported and safeguarded. This amount of concern inspires others to mimic the same conduct, resulting in a cycle of loyalty and gratitude.
Proactive to accept responsibility- Every advocate must be ready, not necessarily to run for office, but to respond to the call to public service when it comes. An advocate should be dignified in his responsibilities to the court, his colleagues in the legal profession, and the disputants. He must adhere to the standards of professional conduct and behavior prescribed by the Bar Council of India.