Is Coach a Designer Brand? – Everything you need to know!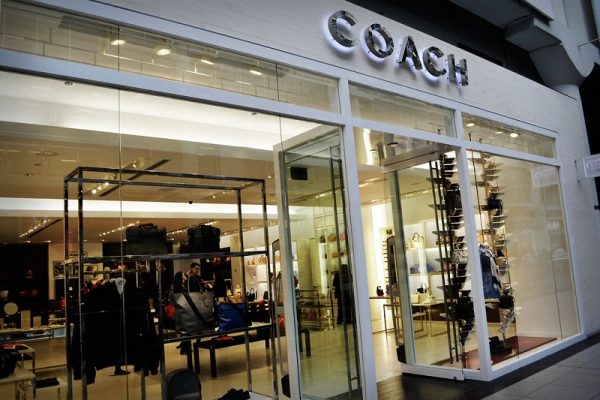 A brief history of Coach
The fashionistas of 90s can easily recognize a Coach logo from far away for it was the talk of the town in that decade.
Started in 1941 by Miles and Lillian Cahn, Coach was initially known as Manhattan Leather Bags. They specialized in making leather wallets and billfolds. Under this name, they made their very first leather wallet. But soon they entered the design area and worked with 6 artists to create their first collection of designer handbags. By this time, the brand was renamed as Coach.
In 1962, they hired the pioneer of American sportswear, Bonnie Cashin. Her use and blend of organic materials like jersey, wool and leather in industrial hardware helped Coach become what they are today. Bonnie is famously known for brass toggle hardware which Coach is also known for.
In 1985, the founders sold the brand to Sara Lee Corporation for a whopping 30million dollars.
Is Coach a Designer Brand?
Yes, Coach is absolutely a designer brand. But some people might consider it as "Heritage Brand" as it is popular for its longevity and quality of products.
Coach offers designer handbags and other accessories at an affordable price. Their target audience include people with high disposable incomes and people between the age of 20 and 40.
Despite being a designer brand, their come at much affordable cost and is accessible by a lot of people. But that doesn't mean that it is common. It is a high mid range brand. It's still pricey and a common people can't really afford it.
Coach has hundreds of outlets all over USA, which in turn, leads to feeling a lack of exclusivity.
How Does Coach Compare to Other Luxury Brands?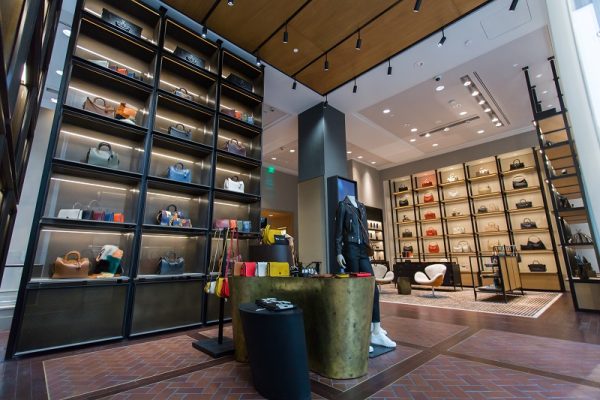 So does this mid-range designer brand compare to other luxury brands? Should you choose Coach over Kate Spade, Steve Madden, Louis Vuitton, Michael Kors or other respected luxury brands?
Well, the fact is that while classifying Coach as a mid-range brand, it can still be considered better than MK. Some point out that the Coach bag is much better than the Louis Vuitton option. But in terms of popularity, the coach is much closer to Michael Kors or Kate Spade. And with all these brands vying for attention, Coach is no longer the ubiquitous brand with a Double-C logo. All brands are competing for attention, and over time, the freshness of the Coach market and the quality of the bags deteriorated. It's worth noting that now more and more Coach bags are being made in China and not in Italy, as before.
On top of all of this, the fact that Coach products are now very widely available means they aren't at the top of the list of luxury brands. However, it falls within the mid-range brand range like Marc Jacobs, Michael Kors, Kate Spade, Tory Burch, and more.
Which Brand is Better: Louis Vuitton or Coach?
Both brands excel in making good quality leather products and therefore are often compared.
Louis Vuitton comes from France while Coach has a true American spirit. Louis Vuitton has a sense of exclusivity in its products being a one-time investment for a lot of people. Coach is much more widely accessible and thus lacks the sense of exclusivity. Though they offer good quality leather products and are durable, they come nothing Louis Vuitton in terms of popularity. If you are someone who is all about branding, go for Louis Vuitton. But if you are looking for designer products that are affordable and last a long time all the while being popular, Coach is the choice for you.
In the fashion world, Louis Vuitton is the powerhouse of the business. Coach is more of an "aspirational brand". In the ranking Coach sits way below Louis Vuitton as Coach isn't a premium luxury brand.
Coach compares more to companies like Michael Kors etc.
Another thing to keep in mind is that Coach bags are not good investments. Because of less demand and more availability, the prices of their products won't go up. So if you are thinking of buying a Coach product for investment, opt for high end brands. Coach products are personalized products and should be enjoyed without the aim of selling them in the future.
In the recent decades the quality of Coach products has declined a lot. Whereas Louis Vuitton still continues to give the same, if not better, quality products.
Best Products of Coach
Handbags: The handbags are the primary product they specialize on. Coach handbags are high end and their styles like Tobby and Rogue are highly appreciated.
Totes: They also have fine quality totes. Made in minimal styles, totes are a great alternative to handbags if you are looking for something larger to fit your stuff. Equipped with detailed patterns, totes are perfect for you.
Backpacks: Yes, Coach also has some very sleek and minimal backpack styles with intricate stitching which last long and also provide professionalism.
Wallets: Are you looking for something less daunting but equally awesome? Wallets are a great way to incorporate style in your life. You can also match your wallets with your handbag or tote.
Conclusion
Coach is a high mid range designer brand with affordable prices and high quality leather products.