Tips To Transform Your Library Into A Place Of Inspiration And Creativity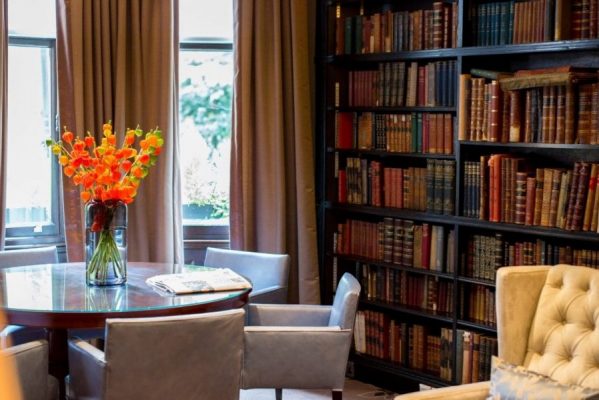 Throughout history, libraries have been places where people have learned about new ideas and innovations. This is especially important within a school library, where students explore the world through reading books, watching videos, and attending various educational events.
Naturally, you want your library to be a place of inspiration and creativity. If you're ready to transform your library into a place where creativity and knowledge go hand-in-hand, put these tips into practice.
Group Learning Areas
In more and more school libraries, you will notice group learning areas. Whereas libraries focused primarily on individuals in the past, today's school libraries now feature group learning areas containing interactive displays. Since kids are into all aspects of technology, this is a great way to get your students working together and visiting the library as much as possible.
Emphasize Comfort
As you explore the free courses for teachers found on Adobe Education Exchange, think about some of the academic and public libraries you have been in recently. If they have one thing in common, they emphasize comfort for their patrons.
To do the same thing in your library, create nooks with comfortable chairs, bean bag chairs, or even rugs or mats that allow kids to sit on the floor if they wish. Remember, when kids feel comfortable, they are happier and can learn much better.
Look Around You
Believe it or not, you can find inspiration for your library in the unlikeliest of places. For example, if you have a favorite store where you shop, look around and think about why it is your favorite. Is it the quiet atmosphere or perhaps interesting displays that always catch your attention?
Whatever it is, don't be afraid to incorporate these ideas into your library as well. Another great place to find inspiration is online sites such as Pinterest, which lets you see how libraries worldwide are laid out with creativity and inspiration in mind.
Be Open to New Ideas
Remember that as society and education evolve, so too do libraries. Therefore, always approach your library with an open mind, and be open to new ideas that may have seemed far-fetched only a few years ago. For example, one public library hosted a "Human Library." Instead of checking out books, patrons could "check out" an actual person for an hour of conversation.
Participants included military veterans, senior citizens, Native Americans, and people from other walks of life who shared exciting experiences. Thus, whether it's creating multipurpose areas in certain parts of your library or planning more events such as this one, you'll be surprised at the unlimited possibilities.
Once you put your mind to work, you will be amazed at just how creative you can get when transforming your library. In no time at all, children and others will view your library as one where inspiration, creativity, and innovation reign supreme.