10 Points that Explain Organic Social Media Marketing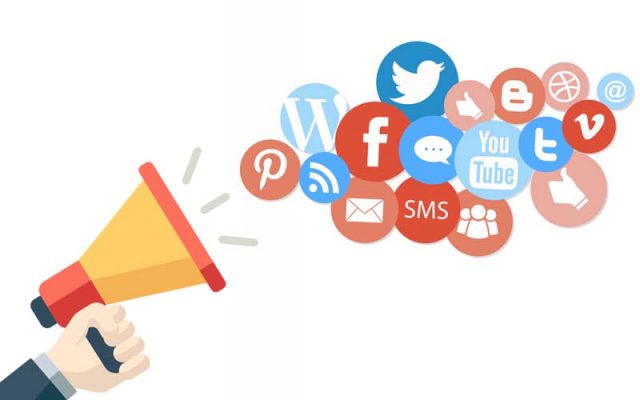 Social Media has grown extensively in today's time. From a 13-year-old kid to someone in their 60-70's are all hooked to social media platforms like Whatsapp, Facebook, Instagram, Twitter, Linked In, etc.
With the increasing number of users on social media in today's time, various brands, as well as small businesses, consider it as one of the best marketing platforms to reach their target audience. Social media helps brands to directly connect with their audience and build conversations.
We are sure yall have come across the word Organic when reading about Social Media Marketing. Before we dig into what you mean by Organic, let us first primarily look at the two types of Marketing – Organic & Paid.
In simple terms, Organic means free you don't pay the platform for the reach or the followers, it is earned by your constant efforts and interaction that you build with your audience.
Whereas on the other hand paid is when you pay the platform to help you reach prospective customers. These are generally shown as Ads or come on the feature tab while using social media.
Now as we are clear with the basic difference between them let's be a master at what organic social media is.
Organic Social Media Marketing as mentioned is free, it involves the use of a free tool like Facebook Creative Studio through which you can manage both Instagram and Facebook or other tools like HootSuite. Through organic social media, you manage the daily content or communication plan that you intend to implement on your platforms. Making a social calendar deciding the number of posts, choosing the optimum time of posting as well as the other tactics which we would be covering later in this article.
Facebook and every social media platform want to show their user the desired content, to do the same every platform has its algorithm to decide the content placement. If your post fits the criteria, that is it describes what it wants to do & whom they want to reach, social media will deliver your content to your followers and also the one related to them. Your post will be discovered more if it gets good engagement. (Engagement on social media is like, comments, share, save, etc depending upon the platform)
To sum up, Organic marketing is the content strategy that you use on your platform. The content of your post, the design, your bio, the pictures you post, and the most important continued efforts are required in building a strong organic social media presence.
Tips and Tricks to growing organically on Social Media
Every platform has its own structure; hence one strategy won't work on all platforms. For example, Visuals work best on Instagram, whereas Twitter is all about text. Video works better on Facebook & Instagram. Hence it is very important to choose the right platform for a certain kind of marketing asset.
It is very essential to know your target audience. Getting reach on social media that does not include your TG makes no sense. So you must do deep research on your target audience and know their likes and dislikes.
For example, a brand that sells sports shoes, won't receive many sales if its followers are not people who are interested in sports and fitness. It is like delivering a parcel to the wrong address. We know you don't wanna do that right?
Optimize your social media page\profile
Optimizing your social media page includes choosing an appropriate username, writing a relevant bio, profile pic, adding a web link if you have one are the basic info that one should include on their page.
Decide the correct time of posting
Like each platform has its own format, similarly, each platform has an optimum time when one gets maximum traction. The time also depends upon the estimated schedule of your TG, For example for brands that target working professionals the right to reach them is when they are traveling to work, during the break, or post 4 when they are ready to leave work for home.
Choose highly used hashtags relevant to your brand
Make a list of relevant and famous hashtags related to your brand.
Do Cross-promotion on every platform
Cross-promotion means promoting a YouTube video on Twitter or Facebook etc. or sharing your Insta profile QR code with your contacts on Whatsapp. This will help you get more reach easily.
Interact and create engagements
Use an interactive and engaging format of posts in your calendar.
Teasing the audience to interact and connect with your page.
Memes and Trend marketing have grown enormously in the past few years. It is a great way to be discovered by taking up an Insta challenge or doing a trending reel in your creative way.
Balance of engaging + Informative Constant
Always keep a balance of both brand posts that talk about your brand and are informative as well as engaging content your audience can connect with.
Keep a check on your Competitor
Decide who you see as your competitor and keep track of what they do for their audience.
Most Important of all, be constant at what you do 🙂
Now as you know what organic marketing is all about, it's time that you implement the same in your business. As no social media strategy is complete without organic marketing and the best way to start with social media marketing is to first build a strong organic presence. The balance of both organic and paid marketing will help your brand grow eventually.
Feel free to reach out to us for any queries or feedback in the comment section.
Adios!