[10 Different ways] How to practice safe Sex?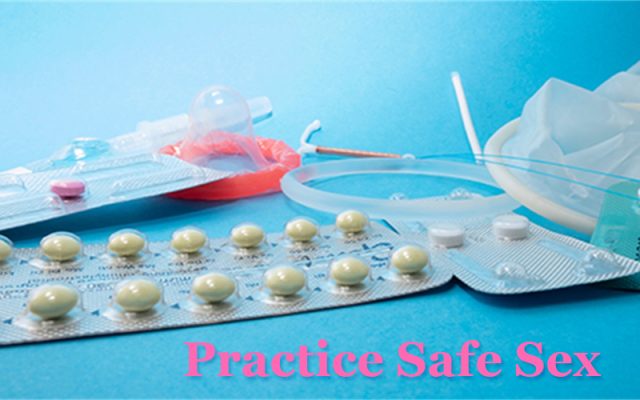 Sex Being intimate with your partner(s) is a great way to show autonomy for yourself. But there's nothing better than being safe with your partner. Prevent pregnancy and the transmission of STIs through the proper use of these tools.
Well-rounded, Single Use Protection
External Condoms: Made of latex, or similar latex-free material rotted onto a penis or sex toy for vaginal or anal insertion. Prevents pregnancy and transmission of STIs. Never carry them in a wallet, always pick the right size
Internal Condoms: External condom inserted into a vagina or anus Prevents pregnancy and transmission of STs
Dental Dams: Used for oral sex Thin layer of latex placed over the anus ar vulvar to act as a barrier between the mouth. Comes in flavors Temporary, But Repeated Use
Diaphragm: Rubber or silicone cup that is inserted, up to 24 hours before sex, into the vaginal canal to cover the cervix.
Effective at preventing pregnancy when used in combination with spermicide
NOTE: This device prevents pregnancy best in women over 30. Does NOT prevent the transmission of STIs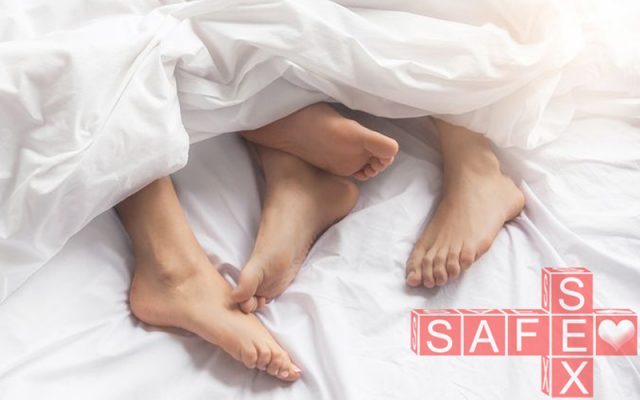 Cervical Cap: Similar to the diaphragm in shape, technique, and use. However, this device is by prescription only.
The Sponge: A foam-like device that is soaked in spermicide and inserted into the vagina to "trap' incoming sperm during penetrative sex. PERK Available at most drug stores.
Daily Use
The Pill: A small set of pills set for one-month time periods. Taken once daily to prevent pregnancy, with sugar pills (also referred to as "reminder pills") to be taken during a one-week time period during the month to allow for your regular menstrual cycle. PERK: Periods can be skipped, or manipulated.
Long-Term Use: Self- Removable/ Monthly
The Ring. AKA the NuvaRing: A small plastic ring is inserted into the vagina for 3 weeks at a time. It releases hormones to prevent pregnancy.
The Shot AKA Depo-Provera: See you in your doctor's office once every 12 weeks. This is an injection of progestin, a hormone used to prevent pregnancy
The Patch: Replaced once weekly on the same day each week for 3 weeks. Removed to have regular periods It looks like a small bandage and can be placed anywhere on the body, but the abdomen is suggested.
LIMIT THE NUMBER OF PARTNERS
TALK OPENLY WITH YOUR PARTNER
WASH BEFORE AND AFTER SEXUAL INTERCOURSE
AVOID ALCOHOL AND DRUG ABUSE
GET TESTED TO KNOW IF YOU HAVE STD
USE A LATEX OR POLYURETHANE CONDOM
PRACTICE ABSTINENCE
GET MEDICAL TREATMENT TO PREVENT OR CURE STD
USE A PROTECTION FOR A FORMS