Can waiting list passengers Travel in Train?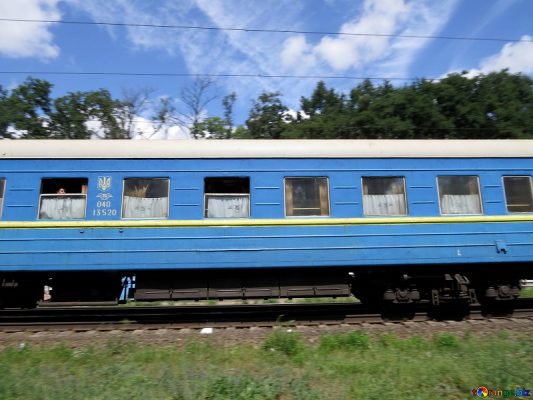 You should not go by rail if you have tickets on the waiting list. Passengers with PRS waiting list tickets (tickets purchased over the counter) are penalised and ordered to disembark at the train's next stop on premium trains including the Rajdhani, Shatabdi, and Duronto. The TTE does not interfere and allows you to ride on other trains, but it is still not recommended because it causes difficulty to other passengers who have confirmed berths. If you have a fully waitlisted e-ticket, do not board the train under any circumstances. It is automatically cancelled during chart production, and the traveller is considered as if they are travelling without a ticket.
Officially, you are not permitted to board the train if your tickets are on the waiting list. However, in the event of an emergency, you can board the train and manage on board. Usually this is an unofficial process and only with manual tickets obtained from a computerised reservation counter; tickets are automatically cancelled if not confirmed after the chard is created.  You may receive straight confirmation seats or you may be stuck on the rac; it all depends on the number of vacant seats in each quota, the boarding station, and other factors.
According to Railways data, the number of passengers using train services increased significantly from 2019-2020 to 2021-22. The number of passengers who travelled by train in October 2019, when regular train services were in operation, was 4.40 crore. With the improvement in the COVID-19 situation in September of this year, the number increased to about seven crore.
Due to the epidemic, the number of passengers using train services was limited during the previous fiscal year. The number of individuals using special rail services increased by the end of the fiscal year 2020-21.
In the first six months of the current fiscal year, almost 52 lakh people who were on the waitlist following the finalisation of seat reservation charts were unable to travel by train.
According to a response to an RTI filed by Madhya Pradesh-based activist Chandra Sekhar Gaur, in the fiscal year 2021-2022, 32,50,039 PNRs (passenger name records) were auto-cancelled as they were in wait status after preparation of the charts until September, against which 52,96,741 passengers had bookings.  According to sources, from April 1 to June 30, 2021, a total of 12,93229 PNRs were auto-cancelled as a result of staying on the waiting list following chart preparation.
Indian Railways now only sells as many tickets as there are seats available. In order to avoid the spread of sickness, it is also practising crowd control. If you have a waiting ticket for the voyage, the railway can charge you a fine in this circumstance. You could even go to jail if you don't pay the fine.
Traveling on waiting tickets has been prohibited in the Bhopal divisional region. Every day, 6,000 travellers are caught travelling on waiting tickets as a result of this campaign.
The Bhopal Railway Division, according to sources, is continuing the campaign in all of its stations. A fine of Rs 500 per ticket is levied on passengers who travel on a waiting ticket as part of this programme. It is envisaged that such an endeavour will be launched in all of the country's railway zones.
Important points to consider before Travelling by Train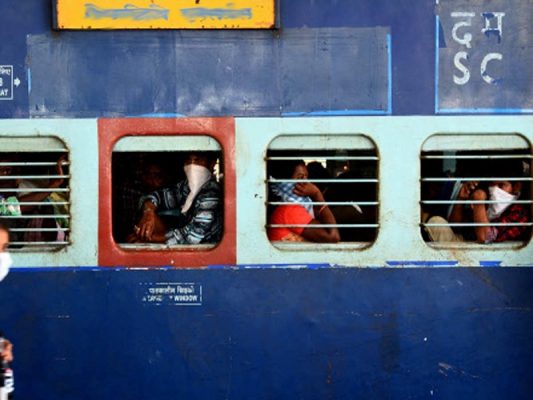 Let us look into some important aspects of travelling through trains-
Seats, berths, compartments, and carriages are reserved by the Railway Administration in line with the terms and conditions set forth in the Coaching Tariff. Passengers who want to reserve a berth or seat must do so through the Railway Reservation Offices/Authorized Travel Agency. For all classes and trains, prior reservations can be made up to 90 days in advance. The advance reservation period (ARP) does not include the train's departure day. Such reservations can be made more than 90 days in advance of the date of departure from the intermediate station at intermediate stations where the train arrives the next day.
Accommodation will not be reserved until the necessary trip ticket is purchased. There will be no tentative reservations made for lodging. Passengers' berths are booked with the goal of providing sleeping accommodations from 9 p.m. to 6 a.m. From 6 a.m. to 9 p.m., the passengers in question, if necessary, make room in the compartment for other passengers up to the compartment's carrying capacity. Passengers should refer to the PNR number, which is written on the top left-hand side of each ticket, for any reservation-related questions or complaints.
Reservation tickets must be accompanied with train journey tickets, which are provided by a computerised system against pre-purchased tickets. Similarly, zero-value journey cum reservation tickets are not valid for travel unless they are accompanied by a valid authority to travel authorising the issuance of such tickets.