Fortnite tips and tricks: a Battle Royale guide to help you win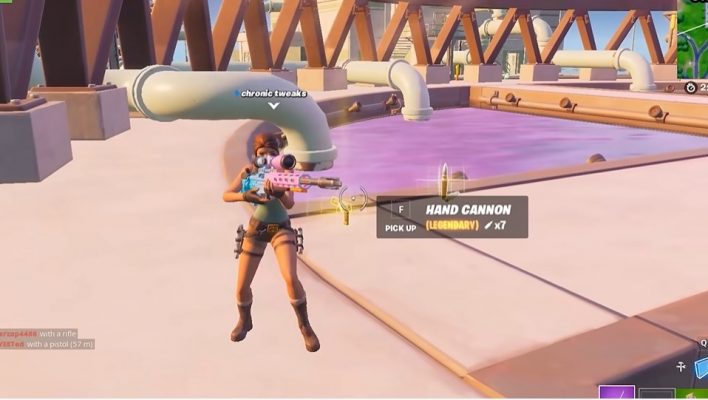 Fortnite has been here for quite a long time now, but there does not seem to be any fall in its popularity. And, if at this point you are thinking of jumping in the game with a very minimum experience and planning to take down veterans, well, let us tell you – it is not going to be easy. But fortunately, we have some smart tips to help you on the battlefield of Fortnite.
Are you tired of keep going to the back menu every time as soon as the match starts? Do you also want to be on the very top of the leaderboard in the Fortnite? Luckily, we have rounded up some of the best Fortnite hacks that will help you improve your gaming skills and earn more victory. Having a solid set of Fortnite hacks jotted down in your notebook can drastically improve your odds of winning the matches in Fortnite.
Set settings according to your playstyle
Before you enter into the match, there are some settings you can change according to your playstyle. You can alter the settings however you like and see what works well for you. Well, it all uses the hit and trial method, and it might take 1 or 2 matches to find the correct settings for you, but once you do, it will make things a lot easier for you in the game. If you do not like the fire button on the left, worry not – change it to the right.
Once you open the map, you will see plenty of famous locations that you might already have come across during Twitch or YouTube live streams. Though you can find the most loot at these places, these are also well-known hotspots to head initially for many players. Until and unless you are confident in your firing skills, it is best to avoid these spots as your drop location if you do not want to get into a scrap immediately. You can try and land on locations away from these battle-busy routes. You can go for spots that are not too build-up and also look out for other gliders while landing. 
If one thing stands between you and a Victory Royale, it's your gear. Gear can make you win or lose, so it is important for you to choose them wisely. When getting into a firefight with an opponent of the same level, it always comes down to who has the best gear. One way to find the most powerful gear is by looking at its colors. If it is grey, it is most common and can be easily found, but if it is gold – you must be having a lucky day. It is not easy to find weapons in gold color, so if you find one, it's always worth the swap. While building your arsenal, always remember to have an assault rifle and sniper along with you, and also something explosives to blow off the camping base of the enemy team.
If you have also made the mistake of running in an open grass field and getting killed instantly, then this tip is for you. It is best to stay in covers as much as you can. Even if you have to move to another building, hug the outsides or take cover in the shades. You can even crouch in small bushes to conceal your appearance from the enemy team.
Do not leave any tracks behind.
Do you know the surefire way to tell whether someone has been into a building or not? It is open gates! Finding open doors instantly alerts your opponent that another player has already passed through that area, so next time you move from one building to another, make sure to close the gates.
Also, it is not always required to deal with the final blow while harvesting the trees for making buildings or tools, as it can easily let your opponent know about your location with the help of missing trees that can be spotted from a distance.
So, these are some hacks that you can use to level up your game and turn the odds in your favor.