How To Determine If You're Eligible For Citizenship Renewal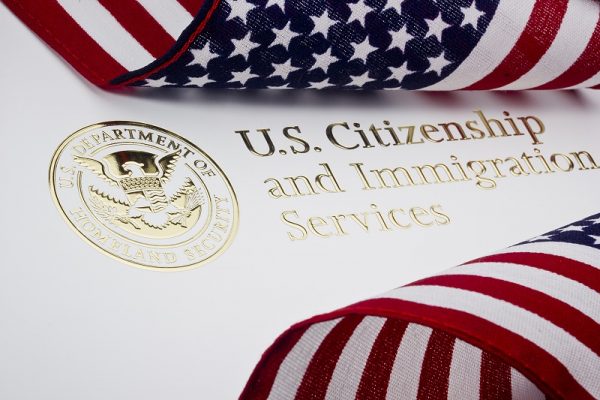 Becoming a citizen of the United States of America (U.S.A.) is the dream of many individuals across the globe. Even among permanent residents who hold permanent green cards, it's still part of the American dream to eventually become a full-fledged U.S. citizen. It's the next logical step for all those who hold a permanent resident card, and there are several advantages to being a citizen.
But even if you become a citizen, you still have to renew your passport whenever it expires or is about to reach the end of its validity. There are different forms and processes to follow depending on your specific circumstances. There are also specific indicators to determine whether you should start the passport renewal process. Here are a few ways and indicators to determine if you're eligible for the renewal of a passport or residence card.
Passport Validity

Passport of USA (United states of America) next to a Guide for new Immigrants – Welcome to the United states and American Flag. Wooden Background.

U.S. passports are valid for a period of five or 10 years. It depends on your age when you obtained your passport. If you were less than 16 years old when it was approved and issued to you, then it would be valid for five years. However, if you were already 16 years or older when you obtained your passport, it's going to be valid for 10 years.

If you're going to travel abroad, your passport should still be valid for six (6) more months beyond your stay abroad in another country or the duration of your travel. This is the minimum requirement in most countries for a passport to be considered valid for international travel.

If you're going to travel to a country that requires you to have a visa, you should also have enough blank passport pages. Your passport should have a blank page where they can stamp your visa. The requirement is to have at least one visa page for every country in your travel.

Blank passport pages are required by most countries. It's where they're going to stamp your entry to and exit from their country. Most countries require an entire blank page where they'll stamp your travel visa. If you have a scheduled trip, and your passport is about to expire while you're on travel, you should apply for the renewal of your passport.

Renewal Of Green Card

You should apply for renewal of your green card if it's already expired. You should also apply for renewal if there are only less than six months left before its validity expires.

Permanent residents holding a green card valid for 10 years should immediately apply for renewal if their green card is already expired. The same goes for those who have six months or less to go before their green card expires. But you shouldn't apply earlier than having six months to go on your green card. The U.S. Citizenship and Immigration Services (USCIS) might deny the application that you filed but won't reimburse the payment you made.

Various Situations

If you're already outside the United States and your green card is going to expire in six months or less, but you're planning to come back to the U.S. before your card expires, you should apply for the renewal of your green card immediately as soon as you're back in the U.S.

If you're traveling or residing outside the U.S. and your green card is already expired and weren't able to apply for renewal of your green card before you left the US, you should get in touch with the U.S consulate, international USCIS field offices, or U.S. port of entry which is nearest to you. You have to inform them about your particular situation before you apply for the renewal of your green card.

You should check the new border entry rules which apply to U.S. citizens and those holding permanent green cards. Keep in mind that all international USCIS field offices have been closed as of October 2019.

Conditional Permanent Resident

There's a different process for holders of a conditional green card. If you're a conditional permanent resident (CPR) and your two-year conditional green card is about to expire, they'll most probably require you to submit yourself to an interview after filing your Form-1751. It is the official form used to file a Petition to Remove Conditions on Residence. These are due to the policy changes which were implemented beginning December 2018.

Form-1751 isn't a form to apply for renewal of the conditional green card. Instead, it's the form used if you want to apply to remove the conditions on your green card. If your Form-1751 Petition to Remove Conditions on Residence is granted, they'll give you a permanent residence card valid for 10 years. To check the expiration date of your residence card, look for the date next to 'Card Expires' on your card.
Conclusion
Generally, you have to start the passport or green card renewal process if they're already expired or if there are only six months to go on them. But there are specific circumstances, forms, and steps to abide by depending on your situation. There's a procedure for people planning to travel before their passports expire. There's also a separate procedure for people already abroad whose passports are about to expire.