A Complete Checklist to Apply for the Temporary Skills Shortage (TSS) Visa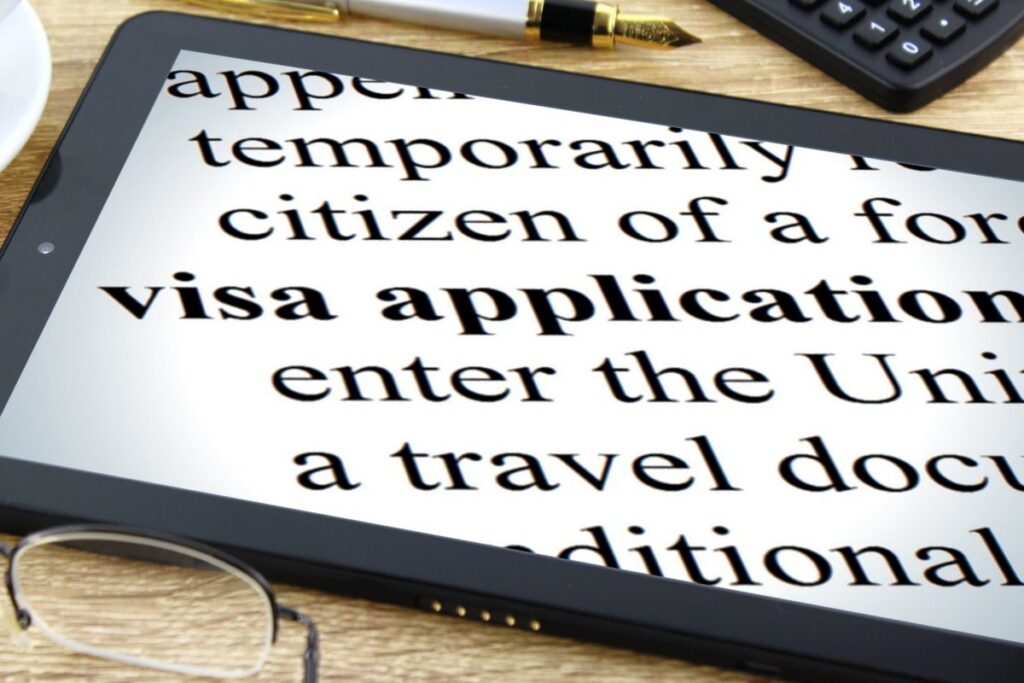 A 482 Temporary Skills Shortage visa is sponsored by the employer. It aims at providing working visas for skilled foreign labourers in Australia. Companies and employers apply for a visa for workers in specific occupations with relevant qualifications and skills when an Australian citizen with the skills is not available or eligible. It also provides a pathway for the workers to get permanent residency. Therefore, a TSS visa is a popular option for foreign employees who want to reside in Australia for a long term or those who seek permanent residency.
Stages of a TSS 482 Visa Application
The occupation and job position must be genuine and must address skills for an individual to apply for a TSS visa. There are three significant stages of the visa application with their own specific evidentiary and eligibility criteria. These stages are:
Standard Business Sponsorship, also called the SBS, is where the employer applies for visa permission and employer-sponsored visas.
The nomination procedure is when the company nominates a working position or a job vacancy in their organisation for the employee.
A Visa application is where the foreign employee demonstrates meeting the eligibility necessities for a TSS 482 visa.
Three Streams of the 482 Visa
The general requirements for an individual to get a 482 visa are that he has an approved nomination, has the experience and skills required to fill the job role, the relevant English speaking skills, health and character. The TSS 482 visa has 3 streams with their eligibility and verification requirements. These are:
Labour agreement stream
Short-term stream, and
Medium-term stream
Documents Necessary for an SBS Visa Application
A Standard Business Sponsorship is eligible for five years after approval. After the concerned government body approves it, the company can nominate job positions to fill foreign workers with the necessary skills. The business must operate lawfully to submit an application for an SBS with the following documents.
Evidence of the Company Registration
It involves the Australian Registered Body Number (ARBN) or the Australian Business Number (ABN) registration certificate. Also, an extract from the ASIC or the Australian Securities and Investment Commission's business name registry.
Financial and Other Documents
Financial documents include profit/loss statements, yearly reports and tax returns, current business reports and statements from banks. Other necessary documents include contracts for goods and services, tenancy agreements, staff evidence, and evidence to start a company in Australia.
Documents Necessary for a TSS Nomination after SBS
After the company gets an approved SBS application, they will nominate a job position to employ a foreign, skilled worker. This nomination requires the following documents.
Evidence of the Genuine Position Available in the Company
The business must present organisational charts, employment contracts of previous workers in the position, employment contracts for the new employee, a supporting letter from an accounting firm, the company's reports of the financial year, new contracts, and business deals and requirements.
Market Requirement and Salary
They must also specify the position, job description, job advertisements for roles similar to the one open, salaries and remunerations, and employment contracts of Australian citizens working at a similar location in the same role.

Documents Necessary for a TSS 482 Visa
There are general and specific documents that individuals must submit based on their family situation and other unique circumstances. Generally, the primary applicants must submit the following documents.
Passport
Approved photo identity in passport size
Government-approved identity card
CV
Document supporting Change in the Name (If relevant)
Marriage Certificate
Qualification Certificate
Assessment of Relevant Skills
Licenses and Registration (Relevant)
Police Clearance Certificate
Health Insurance and Assessment
Evidence for Proficiency in the English Language
For dependants over 18 years, evidence of residence, course enrolment, and bank statements.