How To Find If Lawyer Is Licensed?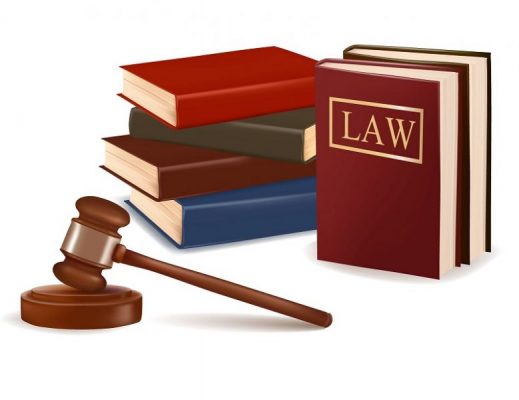 HOW DO I KNOW IF AN LAWYER IS LEGIT?
Every lawyer who is licensed to practice law in your home state must be included in the directory of your state bar association. Each licensed attorney should be listed on the website of your home state's bar association. The profile will include basic contact details, whether the attorney is currently licensed to practice law, and any ethical issues he or she has encountered. When you have a query, you can Google it. Any news reports, publications, or websites related with your attorney should be shown by Internet search engines, although it may take some efforts.
By visiting an attorney's website, you may learn about his or her awards, publications, testimonials, and even whether or not he or she gives free consultations. While a badly designed website does not always indicate that the attorney is untrustworthy, it is also not a good clue. In case you want to review, you can contact your friends who have taken the lawyers services.
Always make sure that you do all the due diligence before making a decision. Also, do not make any payment top the lawyer. In case the lawyer happens to be in a hurry of payment, ask questions and be aware. Do your research properly and then finalize a lawyer. You may be approached by a firm or individual you did not expect to be approached by, giving you services you were not seeking for. Maintain your focus on the subject or problem you want handled. Be skeptical of any offers that look to be too good to be true or to have sprung out of nowhere.
DOCUMENTS TO CHECK IF LAWYER IS LEGITIMATE OR NOT
Every lawyer will be required to be registered with a Bar council. So, you may check the bar council website to see if the lawyer is a member of a certain bar council. You can also look in the Supreme Court and High Court advocate's register.
CAN YOU PRACTICE LAW WITHOUT PASSING THE BAR IN INDIA?
If you graduated prior to the academic year 2009-10 but have not enrolled with a State Bar Council, you simply need to do so to practice law in India. There is no requirement for you to pass the All-India Bar Examination or obtain a certificate of practice. For a period of six months, the Bar Council of India (BCI) has permitted law graduates to practice in courts without first passing the All-India Bar Examination. To become a lawyer in India and practice in court, you must first complete a 3-year or 5-year full-time legal degree. Any other course will not grant you the right to practice in Indian courts.
Lawyers can now practice in all courts and forums, including tribunals and quasi-judicial authorities, as a matter of right. The AIBE is not a difficult test to pass, and you are not fighting for a position or a seat. All you need is 40 points to pass the exam.
ABOUT AIBE –
The AIBE is a paper-and-pencil offline test. (Based on OMR)
The test is given in 11 languages, and applicants can take it in any language they like.
The paper is made up of 100 objective type questions from 19 different disciplines.
There are no negative points.
The exam lasts 3 hours and 30 minutes.
SUBJECTS COVERED UNDER AIBE-
Constitutional law
Indian Penal Code
Criminal Procedure Code
Code of Civil procedure
Evidence Act
Alternative Dispute Redressal (Including Arbitration Act)
Family Law
Public Interest Litigation
Administrative Law
Professional Ethics and cases of misconduct under BCI rules
Company Law
Environmental Law
Cyber Law
Labour and Industrial Laws
Law of Tort, including Motor Vehicle Act and Consumer Protection Law –
Law related to Taxation
Law of Contract, Specific Relief, Property Laws, Negotiable Instrument Act –
Land Acquisition Act
Intellectual property Laws
IS LAW DEGREE FROM ABROAD VALID IN INDIA?
Students who get their LLB degrees from non-recognized universities must apply for registration directly to the Bar Council of India. These applications are reviewed on an individual basis, and if approved, these students may be permitted to practice in India. Students with LLB degrees from recognized universities must apply for registration with their respective State Bar Councils upon their return to India. The State Bar Councils then transmit their applications to the Bar Council of India, which holds an exam on six topics twice a year. Candidates who pass the exam are allowed to practice in India.
Foreign lawyers cannot perform any litigation or non-litigation practice in India on a permanent basis, the Supreme Court said in a decision that also grants the Bar Council of India (BCI) regulatory authority over abroad legal experts who are in the nation on temporary assignments.