is Online Trademark Registration Legit?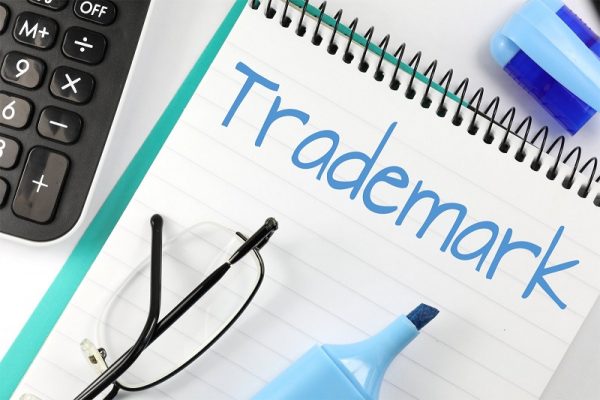 WHAT IS A TRADEMARK?
A trademark is a visual symbol that can be a word to indicate the origin of the goods, a signature, name, device, label, numerals, and is an amalgamation of colors, services and articles which help people in identifying the product.  A trademark protects the owner of the mark by granting the exclusive right to use it or to permit someone to use it in exchange for payment. Trademark protection is enforced by the courts, which can stop trademark infringement in most systems. Trademarks encourage initiative and entrepreneurship across the world by awarding trademark owners with recognition and reward.
WHO CAN APPLY FOR A TRADEMARK IN INDIA?
Anyone claiming to be the owner of a trademark, whether an individual, a corporation, a sole proprietor, or a legal body, may apply. Within a few days, your trademark application will be submitted, and you will be able to begin utilizing the "tm" symbol. In addition, the period necessary for trademark registration to fulfil procedures ranges from 18 to 24 months. Once your trademark has been registered and a registration certificate has been provided, you may use the R next to it. A trademark, once registered, is valid for ten years from the date of filing and can be renewed at any time. The renewal application can be made six months before the trade mark's validity period expires.
HOW DO WE REGISTER A TRADEMARK IN INDIA?
OFFLINE
The brand that represents your firm should be distinct and one-of-a-kind. The next step is to determine which class the trademark belongs to; at the time, it may be categorized as 45 distinct sorts of goods and services. Product classifications 1–34 is for items, and service classifications 35–45 are for services.
Once you've decided on an acceptable mark for your business, you should check to see whether your selected print is comparable to an existing registered mark. You may accomplish this by going to the comptroller general's website for patents, designs, and trademarks. On the website, you would be able to do a public search. Then select the class and begin with the search. Make sure you do the search diligently.
The next step is applying for registration of a trademark. Submit a trademark application for the class "one." That is, the brand will only be registered for the kind you have picked. In this case, you must fill out the TM-1 form. Form TM-1 has a filing cost of Rs. 3,500. The next option is to file a trademark application for different classes, series, or collective trademarks. This necessitates the submission of form TM-A. This form allows you to register the trademark on many levels. There are two unique fee levels when submitting this form.
The cost for registration will be different. If you are not a government-recognized start-up, small firm, or person, you will be subject to the Rupees 9,000 or Rupees 10,000 tax category. You fall into this category if you are a person, a government-recognized small business, or a start-up. The fee for e-filing the form is Rs. 4,500, or Rs. 5,000 if you want to file the paper.
ONLINE
Make sure you have the following documents:
Business Registration proof
soft copy of the trademark.
The proposed mark's evidence of claim can be used in another nation.
The applicant agrees to the power of attorney.
When you apply to the government website online, you will receive an instant response on the government website. You will be able to use your Trademark (TM) sign alongside your brand name after you have received your declaration.
When your application is approved, the Registrar will check to ensure that you followed the precise limits controlling the use of your brand name, as well as current legislation. Furthermore, there should be no conflict or dispute between any current or pending registration brands.
Following the completion of the examination procedure, the Registrar will publish your registered trademark in the Indian Trademark Journal. This is a crucial component of trademark registration, and there should be no resistance within three months (i.e., 90 days) or, in some situations, 120 days from the date of publication. Then your brand's name would gain acceptability.
If no oppositions are lodged within 90 days, the Registrar will accept your trademark application. The Registration Certificate, which contains the Trademark Registry's seal, is subsequently issued by the Registrar.
The registered trademark sign (-) can be used alongside your brand name as soon as you issue your certificate.
HOW DO WE KNOW IT IS REGISTERED?
You will be granted an allocation number that may be monitored online once you have received confirmation of the application's filing. That will take time, and assuming there are no problems with the documentation, you should find out if your application was granted or refused in 18-24 months.
It will certify that your brand has been registered and is now protected after you receive the trademark registration certificate. The registration is valid for ten years from the day the application is filed. They may re-register the trademark once this period has passed. It can be renewed indefinitely.