Can Commerce Student do Advertising?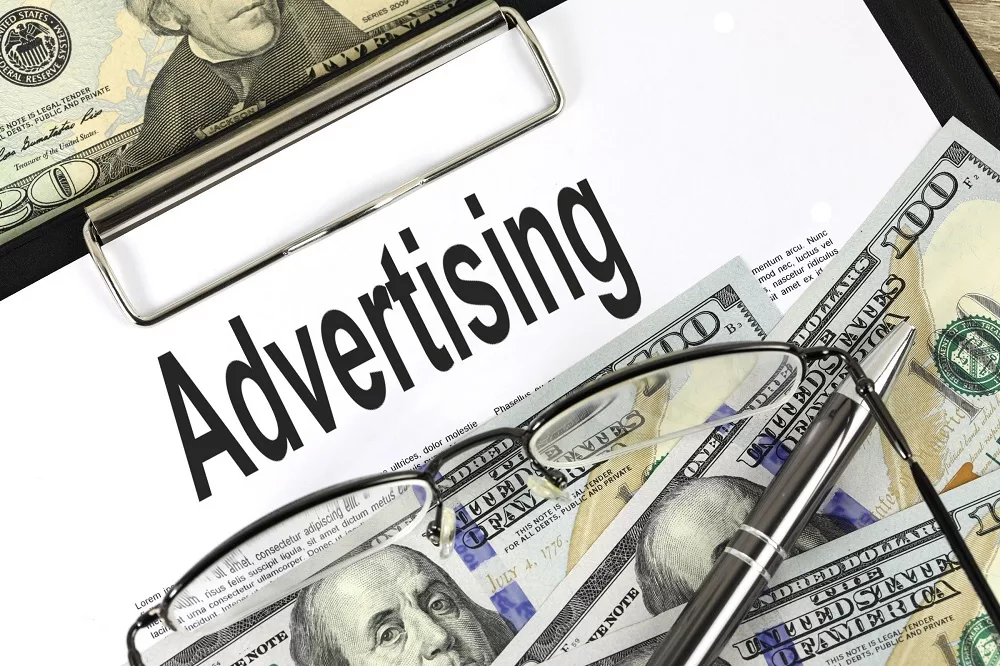 Overlapping commerce and advertising? What good would come out of this? 
"Stopping advertising to save money is like stopping your watch to save time." – Henry Ford
In these influential times where everything is taking a digital form, commerce and advertising too, adapted to this strategy.
Intersection of commerce and advertising is another example of modern business, along with promoting business and building brands for recognition, it works in favour of e-commerce, learning consumer behavior and their purchasing patterns, revenue generation, targeted marketing, etc. The end goal is engagement. All these points help in constructing designs and plans that are more suited to the audience according to their preferences.
Diversity skills refer to being dynamic when it comes to engaging with skilled people coming from various backgrounds. When one is equipped with these skills, it makes it easier for them to get accustomed to any work that they're assigned or wish to take up. This increases productivity, generates innovative ideas, leading to work efficiency and boost in morale of the workforce.
A commerce student is equipped with diverse skills, therefore they have potential to excel in this field due the knowledge they gain.
Strong Analytical Skills: Commerce students deal with concepts like economics, finance, accounting, etc; helping them develop skills like problem solving, critical thinking, and analysing. These skills help them understand consumer's behaviour, understand market trends and make thorough decisions after lining up the facts.
Business acumen: This refers to the ability to interpret and understand variou concepts of the business. Other than that, their knowledge helps them target the right audience, chalk out suitable policies, analyse the previous attempts, resource management, using an insight based approach to achieve their objectives, etc.
Market Research Skills: Students are accustomed to traditions, changes, surveying, researching market trends and techniques, that help in gathering insights. Their researching skills helps in narrowing down the approach and applying exactly where it's needed.
Team building and Collaboration: Diverse skills come in handy when these students are working in a team setting where they efficiently multitask and transition when needed.
Understanding Advertising
Definition and objectives of advertising
So we know that advertising is a product, sales, or a brand being promoted to attract attention, generate interest, enhance sales, etc. and commerce is exchange of goods and services between two or more entities. Other than promoting and aiming for sales, one must make sure that the audience engages with the ads, or else the efforts turn out to be futile.
Both of these concepts deal with making shopping experiences simple for us and to make the customer aware of facts they didn't know before respectively. Now they have more in common than we think. Thus when combined, it spikes economic growth and engagement. We can chalk out strategies that will not just boost sales but make the approach more customer centric.
Various aspects and roles within the advertising industry
Advertising is a vast spectrum.
Four main aspects include product, price, place, promotion. Core teams in advertising are account managing, business development, creatives, media and operations marketing, and technology & analytics.
Let's divulge into this deeper:
Roles in the career of advertising.
Creative Manager is responsible for the vision of the campaign and the overall theme. With the help of their professional team, they work towards bringing it to life.
The Content Writing Team provides the content for the advertising. This content should be compelling enough to attract attention. Content they provide could be of any form. Scripts, blogs, storylines, jingles, taglines, etc.
Art director: Where the creative manager envisions the campaign's theme, the art director works closely with the creative team to do justice to the decided theme. This includes creating layout and visuals, making sure it's apt with the theme, directing ads, delivering unique work that has their essence at the same time.
Account Executive oversees the client-customer relationships. They act as a point of contact between them. He/she relays the necessary information, feedback, gathers insights, etc
Market Researcher and Digital Researcher, both these roles overlap when it comes to gathering data by conducting surveys, chalk out policies based on insights, analyse market trends, target the audience based on the newly acquired information, introduce new opportunities where there's scope of development.
Account Manager is responsible for the communication between the companies and the customers. Connecting with the stakeholders, managing the key business, identifying opportunities etc.
Skills and knowledge required for a successful career in advertising
We're aware of the fact that digital marketing, search engine optimization, and software management are crucial when it comes to advertising. However, there are a few other skill sets that are required.
Advertising makes use of all the available platforms and channels the resources of a company to promote their services, more importantly, engage the audience. This isn't achieved by one person, it's the efforts of the team that carries through. It often requires meeting new people, collaborating and coordinating with them.
For this, an individual should inculcate soft skills like teamwork, time management, analytical thinking, communication skills, creativity etc.
Relevance of Commerce Education in Advertising
Transferable skills from a commerce background (marketing, finance, business strategy)
Commerce education has given the students exposure to the business sector, providing economic growth, playing a significant role when it comes to advertising. Below are a few skills that the commerce students are equipped with in the marketing aspect:
Analysing the market, conducting research based on the insights driven by data collected, strengthening the skills used to critically analyse and interpret the risks, etc. are all possible because of commerce education that helps in effective advertising.
Allocating resources and funds wisely, making the most of what's given is a skill and with commerce education, advertisers can financially manage the same. Working in the given budget, achieving their set objectives, making informed decisions, planning, etc. are a few skills that individuals start to gain a better knowledge about.
Communication and Presentation Skills: These students often possess commendable verbal and written communication skills that persuade people or even influence their decisions.
Understanding consumer behavior and market trends
Having knowledge of consumer behavior to stay in the competition and make informed decisions. It helps us answer the questions, what the consumer prefers, their purchasing patterns, what influences their choices and decisions, what they tend to avoid, how well they respond to certain things, etc. On the other hand, market trends analyze the functioning of the market, get to know beforehand where the risks lie, where the company is likely to flourish, how the market is responding to the recent activities, etc.
When it comes to understanding both the concepts; consumer behaviour depends upon various factors. Age, gender, culture, location, lifestyles, interests, etc. are a few reasons that can provide a better approach to target the audience based on their preferences. Other factors that need to be studied are their buying patterns, how often they purchase, what they prefer, which mode of advertising would engage and connect with the consumers, how to implement the changes, etc.
Market trends can be studied with the help of research, surveys, employing people to analyse the data drawn out of the insights, going through the reports of the economic growth, having knowledge about their competitors, etc.
Other than that, aspects like inflation, employment ratio, and how sustainable the product is, whether or not it harms the environment; play a key role in the consumer's spending. Today the consumers want to make responsible choices and thus studying and strategizing based on these reasons would give the companies a head start.
Analytical and data-driven approaches for advertising campaigns
Analytical and data driven approaches work in optimization and effectiveness of ad campaigns. When campaigning, one should be clear of the objectives they want to achieve and work towards it. Primary tasks should be to increase traffic on the website, boost brand awareness, and engage with the audience. Setting parameters will later help in measuring the success.
Understanding the consumer as we mentioned above, companies should establish a rapport, be customer centric when coming up with new policies for its audience to ensure loyalty.
Implementation of these data driven approaches by aligning the facts, reallocating the resources will have effective results.
Specializations and Roles in Advertising for Commerce Students
Account management and client servicing
Account management and client servicing are two closely related concepts revolving around dealing with managing the company's relationship with its clients, maintaining their reputation, ensuring satisfaction, addressing their needs, etc. Students working in this field must try to understand what the client wants, tailoring products to their needs, meeting and delivering their requirements, forming trustworthy relationships with them and providing the best services that come under account management and client servicing.
Market research and data analysis
Market Research is collecting data, to gain insights, understand the consumers behavior, research on the current market trends, etc. Data analysis is the interpretation of the collected data to make informed decisions derived from data, planning the next step, understanding the business activities, identifying patterns and opportunities in the market.
These fields offer tremendous scope. However to excel they must stay updated on the latest tools, staying up to date with the trends, enhancing one's knowledge and staying up to date with the dynamics.
Media planning and buying
We keep mentioning the use of all media forms for advertising and campaigning but media and channel owners don't advertise for free. It involves selecting and purchasing specific media channels to reach their target audience. Identifying which channel would be better suited for the role, working on the given budget, planning the content accordingly, fall under this domain.
Digital marketing and e-commerce
Digital marketing and e-commerce, both, deal with buying, selling and promoting the goods and services over the internet. In this age, where everything is being digitised and social media presence has become a must-have, commerce students can adapt to different strategies of modern business and excel in their fields. Key aspects include social media, email and digital marketing, search engine optimization, setting up online stores, customer relationship, analytics and measurement, staying up to date with the latest trends and technologies.
Not only these, but with the help of their knowledge in finance and marketing, commerce students can pair it with generating content specific to certain fields. This could be writing blogs, social media content for businesses or engaging and informative essays or descriptions for e-commerce websites to educate people on various niches, etc.
Gaining Advertising Skills and Knowledge
There's a cut throat competition everywhere. Candidates need to constantly upskill themselves to secure their desired position. Thus to level up, students need to add additional education to their CV's. Companies give out opportunities to promising candidates so they have a chance to prove themselves.
To gain experience, one can take up online certification courses on sites like Udemy and Coursera. There are other platforms like Google Ads Certification and Facebook Blueprint. Apart from that individuals should constantly strive to stand out, polish themselves with practice and gain as much experience and exposure as possible. This could be any interning at agencies, taking up personal projects, freelancing, joining associations or industries that share the same cause, etc. Once the student gets the hang of the work, get involved in various activities and show progress, it becomes easier for them to take up challenging tasks and deliver effortlessly.
Overcoming Challenges and Bridging Gaps
Things are often easier said than done. Transitioning has its own hardships. Stepping into an entirely different field can prove to be a challenge.
Commerce students are often trained in the business, marketing and financial perspective. Hence many may lack the creative skills required for advertising. Advertising is a fast paced, ever changing field. There are changes everyday, style of approach differs from individual to individual. To adapt and evolve constantly with no background or experience in the creative front might get taxing. Delivering assignments, coming up with innovative ideas, lacking connections, building a portfolio that showcases one's abilities, understanding consumers needs, meeting the requirements of the consumers, etc. are a few hurdles. Other than that, shifting from a field that has an analytical approach to a one that requires thinking and willingness to embrace changes can prove to be tedious.
Challenges like bridging the knowledge gap, lack of advertising skills, adapting to a fast paced environment, applying theoretical knowledge into practice, inculcating creative skills, etc. can be overcome with the help of right mentoring, passion for learning, discipline and determination in the work one chooses to take up.
Conclusion
Throughout the article we explored compatibility between commerce education and advertising. Their objectives, skills required to excel, relevance, roles, specialisations, similarities, differences, potential hurdles one should look out for etc.
In these changing times, there are new professions coming up everyday that require the individual to adapt to new ways of thinking and stay in competition. Thus they constantly need to have a dynamic approach. Students should explore more and more what the market has to offer and what they can bring and contribute to the table. This can be possible with the help of taking up opportunities that come their way, work and collaborate with various agencies and join and attend events that give them the exposure they need.
Along with using the previously learned knowledge, students are also required to develop new ideas and upskill themselves.
Being responsive, adapting to the changes in industry, committing to their cause, developing a sense of problem solving and coming up with solutions in times of crises, maintaining a professional demeanor, establishing credibility with the brand's image, are assets that the commerce students are taught right from the beginning. These, combined with the innovation in marketing and advertising, one can successfully transition from commerce to advertising.