Do Fashion Designers get Paid well? Detailed Guide!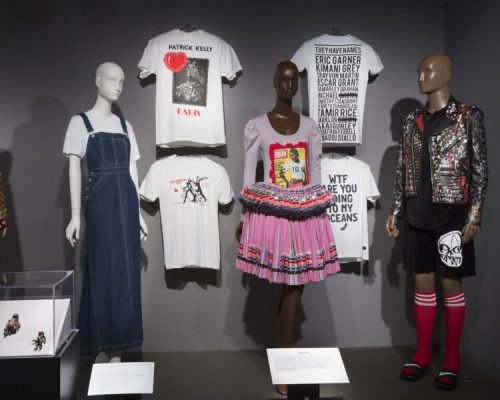 Like every other profession, the fashion industry is one of the most dignified industries to have emerged from custom-made fashion to mass-market fashion. When things were pretty straightforward with weaving clothes at home, the rise in ready-to-made garments made sense to reduce the domestic chores. 
With growing trends to wear different clothes as per the choice and need of the hour, the necessity of tailoring one-size clothes turned the focus on personalized designing. This made a massive impact on the economy resulting in changing design techniques and perspectives too. 
The modern clothing design also forced a change in mastering skills that saves time and money. Many designers, today, have established their labels to market their design collections. While some still struggle with finding jobs despite having the skills and knowledge. 
In a nutshell, the employment rate for fashion designers is sloping down, and the pay scale is the only real culprit. However, we do not have an expert opinion, but we have analyzed the current market considering the salary estimates and surveys. 
Before that, it is essential to consider how much weight this profession carries compared to the pay they receive.
Who Are Fashion Designers and What Are The Responsibilities Of A Fashion Designer?
Fashion designing is one of the highly creative fields for an art lover. Unlike other professions, it is one of those fields that enjoys the freedom of crafting ideas through designs. Above all, it is one of the in-demand careers for people with a fashion sense and can understand how to pick up the right clothes for the right people. 
Fashion designers design clothes for womenswear, menswear, and kidswear as per the changing trends. They acquire the skills to visualize and observe the fashion that can relate to an individual identity. At least to say, the clothes designed by them build confidence and make us aware of the fashion world. 
Roles and Responsibilities 
Creating an exclusive list of trending fashion with the help of market research and detailed analysis and observation skills, framing an idea about the customer's taste.

Creating or sketching a design similar to the trend and comparing them with the competitor's style. 

For the authenticity of the sketch, fashion designers collaborate with other team members for genuine feedback.

After positive feedback, a fashion designer makes patterns or styles for their design for mass production.

Planning on fabrics, color, texture, size, and the people who are most likely to wear the design.

Keeping a check on making the final design, pricing, and converting leads.

Testing the designs on models and attending fashion week shows for marketing.

Networking with suppliers, vendors, and retailers for a long-term association.
Pay Range For Fashion Designers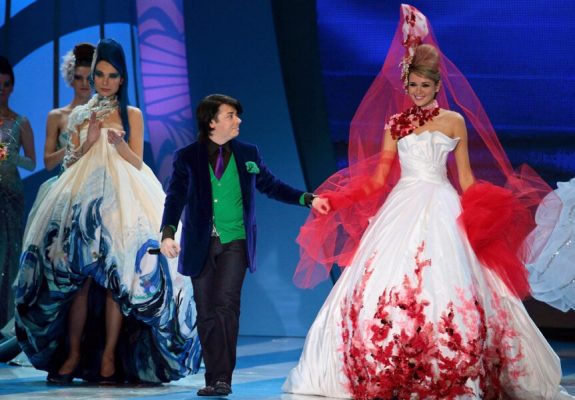 Fashion designers go through a lot of pain and struggle to create one final design. With many responsibilities as discussed above, they are often caught up with deadlines, harsh criticisms, attending fashion shows, unapproved methods, demanding clients, and unending expectations. They are usually paid less for the value they bring to the table. 
Contrary to the belief, the work of fashion designers is often overlooked, which ultimately affects the salary structure. As per the estimates by Indeed.com, the average salary of a fashion designer in India is Rs. 19,693 per month. 
The salary of a fashion designer is not limited to a static number but ranges with experience, education, skills, industry, location, and demand. 
Salary In Terms Of Experience
| | |
| --- | --- |
| Experience (in years) |  Salary Range ( based on estimates) |
| 0-2 years | 10k – 15k |
| 2-4 years | 15k – 25k |
| 4-6 years | 25k – 40k |
Salary In Terms Of Education
| | | |
| --- | --- | --- |
| Fashion Institutes | Average Salary (per annum) | Highest Salary (per annum) |
| National Institute Of Fashion Technology (all locations except Kolkata) |   Rs. 4 lacs – Rs. 5 lacs |   Rs. 12 lacs – Rs. 20 lacs |
| Pearl Academy, Delhi |   Rs. 2 lacs – Rs. 4 lacs |   Rs. 10 lacs – Rs. 12 lacs |
| Symbiosis Institute Of Fashion, Pune |    Rs. 4.2 lacs |    Rs. 6.5 lacs |
Salary In Terms Of Industry
Garment and Textile Export Houses:

A Garment Export house is the leading sector that procures raw materials and turns them into the final piece of cloth. It manufactures Shirts, pants, blazers, swimwear, shorts, denim wear, and modern technology while exporting high-quality fabrics globally.

The number of export houses in India offers immense career opportunities for fashion designers. With significant export houses like Gokaldas, Loyal Group, Mandhana, Alok Industries Limited, etc., one can draw Rs. Three lakhs in starting to Rs. 6.5 lakhs to reach the highest pay scale. 

Textile and Fabric manufacturing units:


The textile and manufacturing units have attracted a vast number of job seekers recently. As per the data available on Indeed, the manufacturing units are a great place to work as a textile designer, textile manufacture, merchandise, etc., similar to fashion designer roles.

In terms of salary, textile designers can draw an average pay of 4.02 lacs per year. 

Branded Fashion Showrooms:

If Mumbai, Delhi, and Surat are the fashion hubs in India, brands like Allen Solly, Lifestyle, Nike, Bata, Raymond, etc., are some of the most sought-after fashion names.

With designs influenced by western culture, these brands can make you earn a handsome salary. For starting as a fashion designer, you can expect Rs. 2 lakhs to Rs. 9 lakhs per year. Footwear brands like Nike and Bata offer much more in terms of salary and compensation benefits.

Television and Film Industry:

Fashion designers can also work for the entertainment industry. It is not surprising that the industry offers the best package for those who can understand costumes as per the actor's personality, character, and role.

Retail Chains and Boutiques:

Fashion designers can build the foundation of their careers by working for the retail sector. Future Group, for example, is one such leading retail industry that hires fashion designers for their clothing department. The pay scale for retail companies can vary from 2 lakhs to 7 lakhs, depending on the company size.

Another great option for fashion designers is to start earning by showing their designs in boutiques. Many people who prefer high-end fashion can find intriguing collections in such boutiques. You can either work as an assistant or can start your fashion boutique.

Education industry:

The education industry is one of the industries that remain consistent with the growth, both economically and socially. The reason behind the flourishing growth is the lack of skilled professors as compared to students. As a fashion designer, you can opt for a teaching career in premium institutes like the National Institute Of Fashion Technology (NIFT), Pearl Academy, and Symbiosis Institute Of Design (SID). Based on the 2021 ranking, NIFT and Pearl Academy offer diverse courses in fashion, with the former being a public sector and the latter being a private institute.

The salary can be easily estimated to be anything not less than 15K – 40K per month for an assistant or executive level. The range can jump to 40K – 70K with experience for a senior post.
Conclusion:
Nevertheless, it is no brainer that the salary of a fashion designer has been subject to variation. With better skills, education, and industry, the pay gets only better. However, the current market for fashion designers from non-reputed colleges goes down to the average salary.