What Companies do Fashion Designers work for?[Top 5]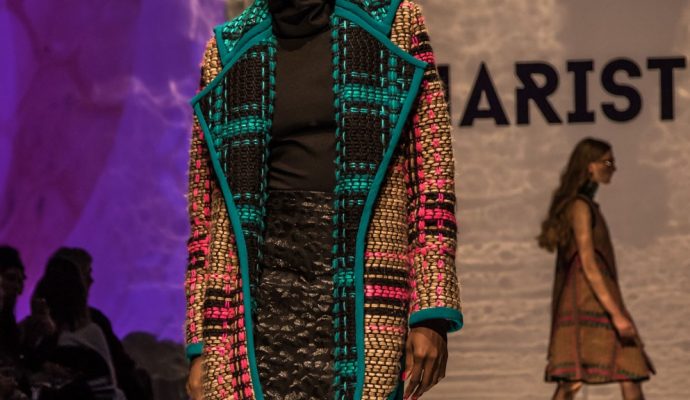 A fashion designing job has been the highest-paid job in the creative field. If patterns, designs, textures, and color have always inspired you to create art, then this job manifolds many opportunities in every sector.
For instance, if the retail and e-commerce sector is always striving, the recent development in export houses, big manufacturing units, or establishing a label of your own is pulling out all the odds.
The scope after pursuing graduation or a post-graduation in fashion designing is quite blooming in the 21st century. Earlier, when tailoring was limited to household chores, the world of fashion today has outlined great improvements. Replacing hand-woven designs with computer graphics, the fashion industry is seemingly puffing up with technology.
To this day when the consumers are targeting high-end fashion, given that, the demand for designers is skyrocketing. Not being limited to retail units, but also expanding in business forms like manufacturing or diverting to export fashion houses, the fashion designers are kicking it off.
In terms of goodwill, work culture, pay scale, growth opportunities, and clientele base, we have analyzed some of the best companies for fashion designers.
Companies To Work For As A Fashion Designer
1.  Shahi Exports Pvt Ltd.
The dream workplace for a fashion designer, the name of Shahi exports is garnering the highest employment rate. With more than a lakh employees, the export house has designed 65 factories in 9 Indian states to manufacture garments for kids to adults.
The leading export house has a focus on making women feel independent, for that matter, it builds a safe environment making 67% of women work for major brands.
As per the data available, the Shahi is known to have 3 textile mills, converting quality cotton into the fabric for finishing high-class designs. Awarded many times for turning the fashion game on, the Shahi exports is a hub for some great designers who deliver value for its consumers.
2. Aditya Birla Fashion and Retail Limited
Rated 4.3 for the brand value and net worth, Aditya Birla Fashion, and Retail Limited has been a prominent name in the fashion industry. Ranked highest as India's retail company, the testimonials laid by employees define the company's working culture.
Known previously as Pantaloons Fashion and retail company, the Aditya Birla Fashion and Retail Limited is now a part of the Aditya Group. This acquisition was made to deliver authentic results for various sectors, both nationally and globally.
Also, in business terms, the retail company has been serving fashion, cement, viscose filament yarn, and life insurance sector, to name a few within India.
Extending its roots globally, the retail unit has 3000+ brand stores of famous brands like Simon Carter, Hackett London, Ted Baker, Ralph Lauren, American Eagle, and Fred Perry.
Even its native presence with iconic brands like Louis Philippe, Van Heusen, Allen Solly, and Peter England, has marked the company as a business leader.
3. Future Group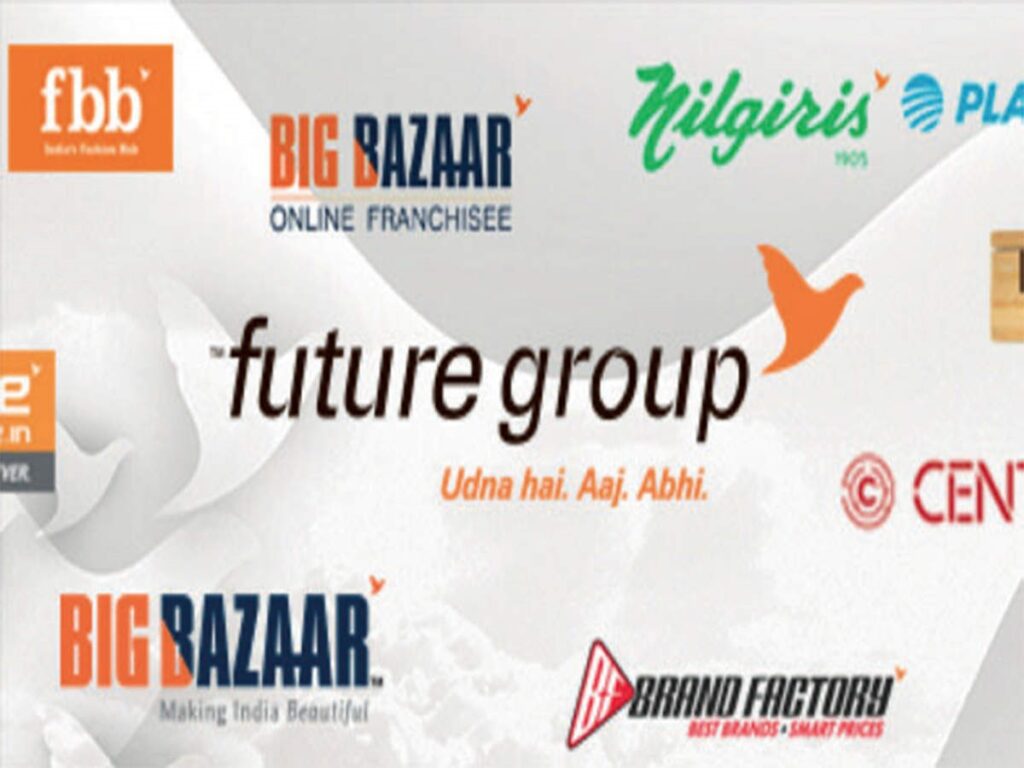 Founded by Kishore Biyani, the Future Group is one of the major contributors in the retail and fashion industries. With mass employment each year, the future group operates two major companies – Future Retail Limited and Future Lifestyles Fashion Limited. Each one being dominant to its sector, both of the companies work on the principle of bringing value to the table.
If future retail limited is serving supermarkets like Big Bazaar, Food Bazaar, FBB, Hometown, then the Future Lifestyles Fashion Limited is funding Brand Factory, Central and Planet Sports, a few lifestyle stores to name.
4. Amazon
Amazon has been the target employer for most of the industries, let alone the people seeking employment. The world-renowned Amazon, being a multinational company, is a one-stop solution for business divisions like e-commerce, digital streaming, artificial intelligence, and cloud software.
Started with the online selling of books, movies, video games, etc. the retail company has now invested in lifestyle products, electronics, food, games, industrial supplies, jewelry, and the like.
For a fashion designer, the company is a brand value to add many growth opportunities in fashion. For an even package scale, it targets only the best to provide salaries in seven-digit numbers.
5. Myntra
Calling out some of the finest fashion styles, the Myntra is home to fashion enthusiasts. A native-born in Bengaluru, the e-commerce website is one of the most influential places for fashion designers. From architecture to work ethics to selling high packages, the company has powered growth in the fashion world.
Progressed out of humble beginnings, the focus of the company was limited to selling personalized products. Soon after that, the company decided on selling apparel and lifestyle products of 350 brands, targeting international brands too.
After being purchased by Flipkart, the e-commerce brand has remained on its toes to work for 1,50,000 products belonging to more than 1000 brands.
CONCLUSION
Considering the market scenario, the employment rate in the fashion industry is prone to fluctuation with changes in demand and supply. As a fashion designer, it is quite common to look only for the best companies in terms of any opportunities that may come.
But, it is required to regard all the factors and not limit them to the inclination for the rankings and brand value.
As for the companies mentioned above, you can assume a salary between 5 lakhs to 30 lakhs, based on market standards. Moving back, these companies work on the brand, work culture, investors, and a few testimonials of previous employees, so studying a bit on these aspects will help you to make an efficient decision.