Can you Donate Home Decor To Goodwill? Answered all your questions!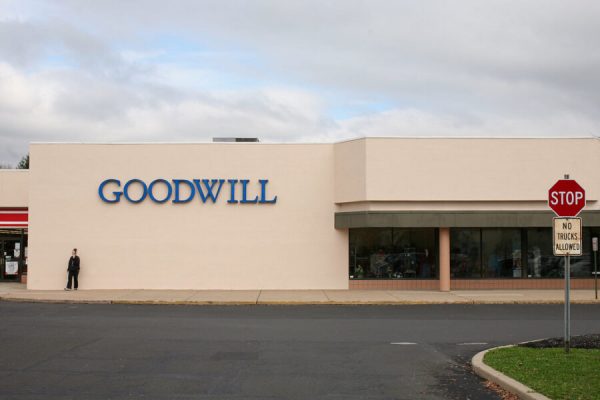 Those fresh flowers sliding into a ceramic vase are probably expecting a corner to catch your attention. And those paintings hung right at the center are making you fall in love with art. 
Home decors are not just an art to beautify your walls but also symbolize the culture, stories, and opinions. With time, the same items taken care of like a baby become a burden after a few years. How often do we repair them for use? Most likely never. To get rid of them, you possibly find a place to discard them only to catch the attention of rag pickers. 
The sight of garbage piled up in the corners of many streets and localities is no less than torture. Adding to it, the awful smells of dump waste only tell the stories of irresponsible behavior. Being harmful to health and our mother nature, it is important to churn out a permanent solution to this problem. 
Start with a small gesture of DONATION.
With a solution as simple as donating a few of these used home decors, you can change the perspective. 
It is said that charity begins at home, yet we always understate the donation's impact. With small efforts, how many lives do you think can be changed? Probably a million to count. 
A donation is a responsible act that makes a huge impact on your individuality, let alone the impact on people. 
Goodwill Industries International Inc. 
Known as a renowned organization, Goodwill is one of the places that work towards bringing a change in society. It is a non-profit organization located in Boston in Massachusetts, USA, serving more than 17 countries. 
●   Mission: The American-based non-profit institute works to provide job training, employment placement services, and other services for community groups.
●   Target: Aimed to bring smiles to millions of people, the Goodwill Enterprises work for disabled people who struggle with finding a job and for people with a lack of education.
●   Work: As the name suggests, the firm works for the social cause to strengthen the careers of the impoverished and needy people. Accepting used products works on the policy to employ people who help repair and mend such used products.  
Items Acceptable for Donations in Goodwill: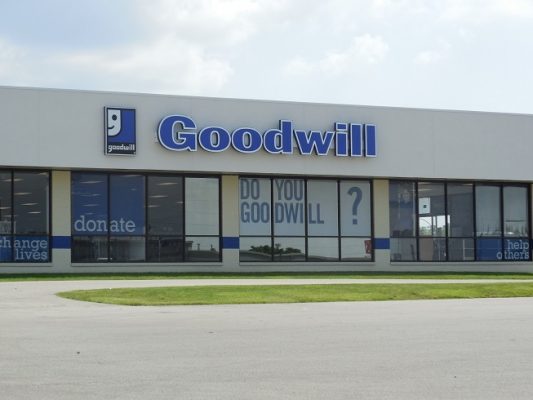 1. Used clothes 
2. Shoes (with no holes, stains, etc.)
3. Home Decoration items like Painting, Wall clocks, Photo Frames, Showpieces, Artificial flowers, Vases, Designer Candles, etc. 
4. Books
5. Sports Equipment and Exercise tools
6. Small Kitchen Appliances
7. Used furniture in good condition
8. Working Lamps
9. Television, Computer, and the accessories
10. Media items like DVD's, CD's and Blu-Ray
Items Non-acceptable For Donations In Goodwill:
1. Damaged or broken furniture
2. Large appliances like Refrigerators, Heater, Washer, etc. 
3. Harmful chemicals, paint, or weapons
4. Children cribs and swimming pools
5. Tires, mattresses, and water-based tubes
6. Personal care products 
7. Wood, home construction goods
8. Magazines, newspapers or cash receipts, etc. 
9. Plumbing tools
10. Food
Use Of The Donations:
Ever wondered how your donations are being used and put into use? Well, the donations in Goodwill are free as the firm hires people who will repair the used items to bring them back to life. Such goods are then resold to the local stores, funded by Goodwill and work on a non-profit basis. 
The donated items received by Goodwill are sent to the local stores, where used products are resold to people at ultra-low prices. Eventually, the sales from such stores are used to fund job training programs for people in need of jobs. 
Alternatively, the firm uses the donated goods to sell on www.shopgoodwill.com or by auction on eBay. 
The Goodwill grant approval for your donated goods. After passing through a sanitary check, the products are made to sell by retail stores. If any product is found unsuitable for resale, the firm gives them to "Goodwill Store," which may resell them at very low prices. 
Concerning the total earnings, about 84% of revenue from sales is used to provide job opportunities for people and help businesses with resources. 
How To Find Goodwill?
Goodwill Industries is located in the USA, not limited to the local regions but operates in 17 different countries. With many local stores in countries like the USA and Canada, Goodwill assists many stores in South Korea, Brazil, Mexico, and a few other countries. 
Having 152 local stores in the USA itself, more than 3200 stores are funded by the income generated from donated items. 
For a simple reason to find a local Goodwill store in your country, you need to visit their website www.goodwill.com. In addition to finding the nearby Goodwill retail store, this website helps you search career prospects, pick up sites for donation, wholesale stores, etc.