How did Fairy Tail became an Ecchi Series? Explained!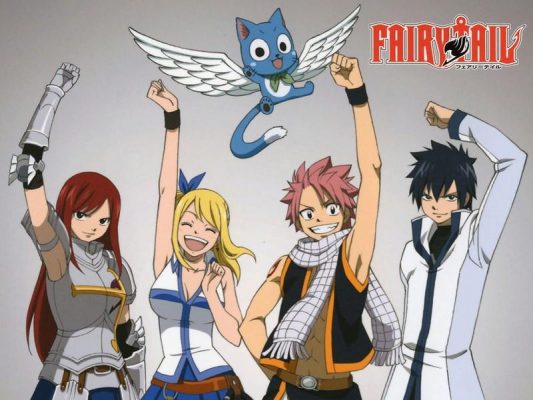 Fairy tail
Fairy tail is a Japanese manga written by Hiro Mashima. The main story revolves around the adventures of Natsu Dragneel. He is a member of a wizard guild named Fairy Tail.
After writing several sad plots, this time, Hiro Mashima wanted to write something super funny. A group of children relaxing and enjoying at a bar was a literal inspiration for this manga series.
He started with the Fairy tale title. Then imagine a boy with firepower, Natsu. Then he thought of adding different wizards with different powers. Therefore he kept on adding characters as he thought of them. Son, he renamed the title of the manga like Fairy Tail rather than Fairy tail.
Plot
The world of Earth has numerous wizard guilds. Here wizards use their magic to do various jobs. Our protagonist Natsu Dragneel is a dragon slayer wizard. He embarks on a journey to find his adoptive father, dragon Igneel.
In his journey, he met and befriended a young celestial wizard Lucy Heartfilia. She also joins his guilds. Later on, Happy, a cat-like Exceed partner, Gray Fullbuster, an ice wizard; Erza Scarlet, a Knight, and Wendy Marvell, Carla, another Dragonslayer, becomes a team.
This team embarks on the journey, facing numerous challenges such as criminals, dark guilds, and demons.
Adaptations
Fairy tail manga series has various adaptations:
Manga series
Fairy tail is a manga series written by Hiro Mashima. It was published in a manga anthology Weekly Shonen Magazine from 2006 to 2017. Later all 545 individual chapters were collected and published in volumes.
Del Rey Manga took the English adaptations of the manga in March 2008. After its shut down, Kodansha USA acquired the license and published manga till 2018.
Many other English-speaking countries also read this manga.
Anime series
A-1 Pictures produced the anime version of this series along with Dentsu entertainment and Satelight. Shinji Ishihara directed the show, and the tv show premiered on TV Tokyo in October 2009.
Ova
A-1 Pictures and Satelight have produced 9 OVA of Fairy tails.
Theatrical film
Fairy Tails film adaptations came in 2012. It was named Fairy Tail the Movie: Phoenix Priestess. It was directed by Masaya Fujimori.
The second film was launched in 2017 as Fairy Tail: Dragon Cry.
Video games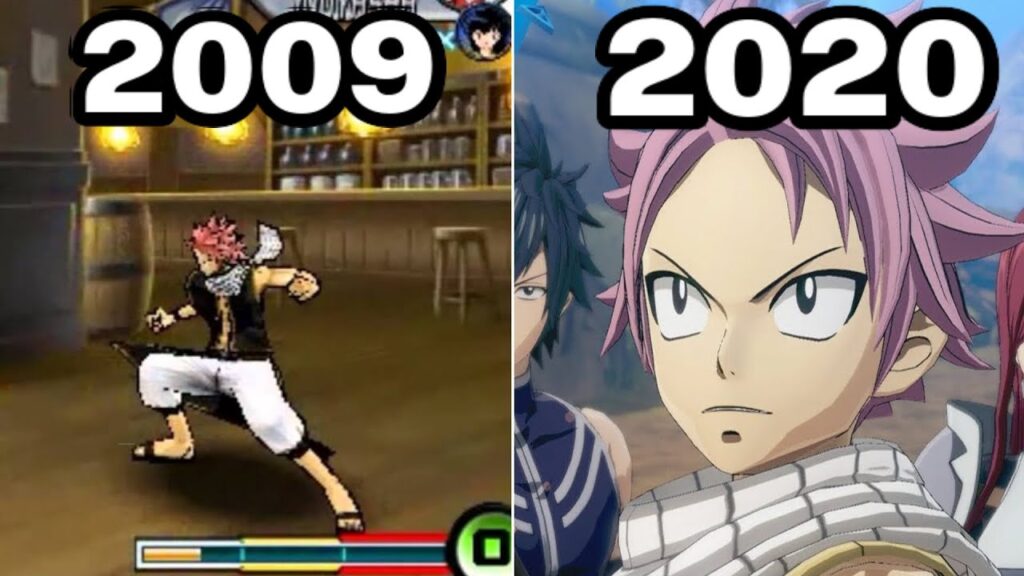 There are video games adaptations of the series too:
– Fairy Tail: Portable Guild (2009)
– Fairy Tail: Zeref Awakens (2012)
– Fairy Tail: fight! Wizard Battle (2010)
– Fairy Tail: Attack! Kardia Cathedral (2011)
– Fairy Tail: Hero's Journey (2016)
How did Fairy Tales become an Ecchi Series?
Fairy tail is a fight or battle anime. It is a series about some wizard children embarking on an adventurous journey. There is nothing ecchi over here.
But things change when the writer starts doing fan services. Moreover, these series become complete ecchi series in its OVA adaptations.
Ova series are uncensored series explicitly made on the demand of the audience. Therefore it is like a fanservice adaptation of a fairy tale.
Is Fairy tale an ecchi series?
An ecchi series is an anime or manga with a lot of inappropriate scenes. But there is nothing like that in Fairy tail.
Though the writer does some fan services quite now and then, that is not too erotic or inappropriate.
Moreover, Fairy tail takes the form of ecchi series in its OVA adaptations. As OVA adaptations go on uncensored and work on the demand of its audience, it contains many inappropriate scenes.
Fairy Tail: A Final Review
Like any other series, Fairy tail has its positives and negatives sides. Let us analyze each before deciding if fairy tail is a good anime to watch or not.
Backstories
Fairy tail has emotional background stories for the characters. This story seems genuine and convincing. One of the best examples is Zeref. Zeref can be seen as a most unique and tragic villain. After that, you won't be able to hate him entirely.
Females character
This series has lots of strong woman characters. These are well-developed characters.
Variety of Cast
This series has lots of characters. Therefore you will get a taste of new characters and enjoy their stories too. And you will have an extensive list to choose your favourite character among them.
Abilities
Characters have extraordinary magical abilities. Say it is Luy who can summon beasts from a different world or Natsu with extraordinary Dragon slaying powers. Or others like Gray, who has ice powers, and many others.
Fight Scenes
This manga series is known for its fights scenes, and yes, no one will deny this.
Relation between characters
This series is all about friendship and bonds between characters. All members of the guild are treated as family members. They all support each other and are each other's power.
Negatives
Cliched Scenes
There are many scenes in the pretty predictable anime version. The main character destroys the super-powerful enemy just like that, but this is for good so let it be.
Fanservice
These series contain lots of fanservice. So if you cannot handle the itchiness of this fanservice, this is undoubtedly not for you.
Power
Most of the time, you cannot tell which character is powerful than another.
Repetitive fight pattern
This series has repetitive fight patterns. I mean villain sounding all cool and seeming invisible, then overpowering main characters, then a speech of friendship and boom, the villain is destroyed.
Power-ups
Characters of fairy tail get a sudden power boost by their speech of friendship, and boom! The enemy gets destroyed even though that was seeming invisible a few moments before.
Music
The music of the anime doesn't sound pleasing to many.
Conclusion
Well, it totally up to you whether you love Fairy tail or not. As a manga, it has the best storylines, characters development and fight scenes. But it is not appropriate for children under 12 years old.
What's your opinion on this? Do tell us in the comment section below.