How are Lawyers Appointed for Poor Defendants?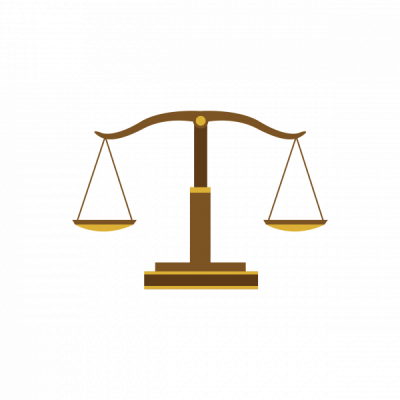 IS THERE A RIGHT TO A LAWYER IN INDIA?
yes, there is a right to legal assistance in India. It is one of the most important elements of the procedure established by law. If a person is unable to get legal aid, which deprives the person of his rights. The right to a counsel is mentioned in article 22 of the Constitution of India which is that no person who is arrested shall be detained in custody without being informed, as soon as may be, of the grounds for such arrest nor shall he be denied the right to consult and to be defended by, a legal practitioner of his choice. The defendant is provided with a lawyer by the state.
Legal aid to a poor person facing trial whose life and liberty are in peril is mandated not only by the Constitution and the Code of Criminal Procedure but also by International Covenants and Human Rights Declarations. Article 14 (3) (d) of the International Covenant on Civil and Political Rights entitles the person facing a criminal charge to defend himself in person or with the assistance of a counsel of his choice, and if he does not have legal representation, to be informed of his right and to receive legal representation without payment if he does not have sufficient means to pay for it.
Article 10 of the UDHR states that everyone is entitled to a fair and public hearing by an independent and impartial tribunal in the assessment of his legal rights and obligations, as well as any criminal accusations brought against him, in complete equality.
RIGHTS OF ACCUSED
there are certain rights guaranteed to the accused, for a fair trial. These rights include trial by jury, representation by a counsel especially when the person is accused of a serious crime, the right to present witnesses and evidence to prove his innocence and finally to cross-examine The other party.
Right to a fair and just trial
right to a fair and just trial arises from the Indian Constitution along with many judgements of the Supreme Court and the High Court. Article 14 states that every individual is equal before the law, hence everyone will be treated equally. Everyone is granted the right to a speedy trial in the case of  Huissainara Khatoon v/s Home Secretary, State of Bihar where it was held that a trial must be disposed of as diligently as possible
Right to consult a lawyer of his own choice
article 22 of the Indian Constitution states that if any person gets arrested, the person has the right to choose and elect his own lawyer to defend himself. As per section 40 1D of the CrPC, it allows prisoners and convicts to consult lawyers during interrogation. Section 303 of the CrPC States that even after the criminal proceedings have begun the criminal has the right to free trial and should be defended by a lawyer who is competent of his own choice.
article 39 of the Constitution of India aims at securing justice. Providing free legal aid is a need in India. In Khatri V/s Bihar, The court held that the state must provide free legal aid to the poverty-stricken accused person. If a person himself did not ask because he is not aware of his rights, it is the responsibility of the government to provide legal aid to him. In the case of Sukh Das V/s State of Arunachal Pradesh, the court held that just because a person is poor does not mean that the accused person is refused legal aid, even though the accused fails to apply.
The Court concluded in the case of Sheikh Mukthar v. State of Andhra Pradesh that if an accused has not been represented before the Court, the Court must either appoint an Advocate or send the issue to the Legal Services Committee and seek that such an appointment be made.
The main concept upheld by courts of law is 'innocent unless proven guilty.' An accused is someone who is suspected of committing a crime but has not been proven guilty. If he is denied access to legal counsel, he would never have the opportunity to prove his innocence. According to criminal law jurisprudence, "let hundreds go unpunished, but an innocent should never be punished."
Every person whose monthly income does not exceed Rs 9,000 is eligible for free legal help in disputes before subordinate and high courts under The Legal Services Authorities Act, 1987. The limit in matters before the Supreme Court is Rs 12,000. The state governments have the authority to raise this restriction. Income limitations do not apply to those belonging to scheduled castes, scheduled tribes, women, children, disabled, and so on.