Where Finance Meets Romance!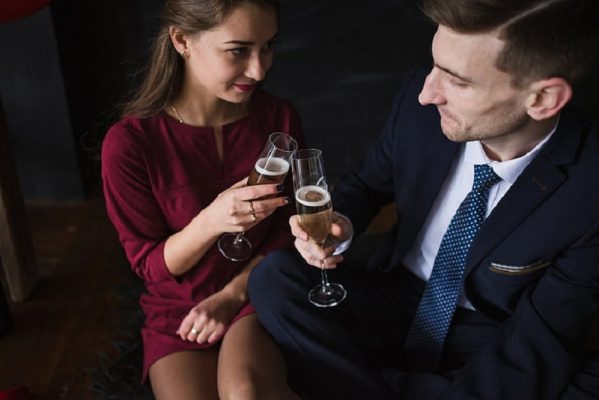 The meaning and idea of dating are rapidly evolving for the good. The notion has now crossed demographic groups and regions, due to apps like Tinder.
Sugar dating is a new type of relationship that combines love with money. For the layman, a sugar relationship entails a rich individual, referred to as a sugar daddy/mommy, financially supporting their other half, referred to as the sugar baby. Both sides form a bond in sugar dating with the broad consensus that all partnerships are flexible, and that money plays a significant role. Periodic allowances to settling for college expenses and resolving debts are all examples of financial assistance.
"According to a survey, money issues are the leading ground for divorce worldwide. This indicates that wealth not only makes things go around, but it also makes it possible for all of us to find love," says Darren Chan, the CEO and founder of The SugarBook, a Malaysian sugar dating website. Sugar dating has certainly gained popularity in the area, given the fact that it is still considered forbidden in conservative Asia. Sugar dating runs counter to the usual Asian attitude, and as a result, it is frequently seen unfavorably. The biggest reason for this, according to a SugarBook poll, is the idea that sugar dating is merely another kind of prostitution.
He emphasizes, "Sugar dating isn't really prostitution." "It's a way of life, not even a job." Sugar babies are not forced to have sex, and thus have the same freedom as the rest of us to pick whoever they want to date. They don't sell their bodies for cash. Prostitution, like other forms of sexual exploitation, is a business contract in which people earn their own money in exchange for sex." This program allows users to form 'honest and straightforward relationships with wealthy people all over the world. They not only provide financial assistance to sugar babies, but they are also opened to sharing their extensive network of connections and achievements.
Is Sugarbook still active?
The tagline for the application is "where romance meets finance," and it claims to provide users with a "sugar romance" where both parties "determine what they want in a partnership in return for monetary support."
It also describes itself as a "social networking tool that assists in the development of mutually beneficial ties with our current societal elite." Sugarbook owner and CEO Darren Chan were arrested and detained for ten days by Malaysian officers on February 23, 2021, after officials in the Islamic nation suspected Chan of violating anti-prostitution regulations. The corporation got over the prohibition by utilizing the URL sucrebook.com a day after it was imposed. Google has removed Sugarbook and a bunch of all other sugar baby applications from its Play Store as of September 1, 2021.
Why was Sugarbook banned?
In February, officials in Malaysia became aware of an increase in the number of young folks using a certain mobile app. Sugarbook, founded by 34-year-old Malaysian businessman Darren Chan in 2017, was already gaining some traction among young Malaysian undergraduates looking for a quick buck during the COVID-19 outbreak. However, it caused a violent backlash in the largely Muslim country and enraged conservative leaders, who demanded a formal restriction on the services to avoid "immoral conduct."
Chan Eu Boon, the app's creator, was charged with the offense of making a remark which might create fear and panic through a statement about students, sometimes known as "sugar babies," in a hearing in Shah Alam, Malaysia, outside of Kuala Lumpur.
The 34-year-old did not testify, and his counsel said that because the website had been closed by Malaysian authorities, the detrimental consequences of his allegations regarding youngsters were already "greatly reduced."
Where can I find a sugar baby?
The very last thing users want to do while looking for a sugar baby is going to a website and start conversing with either a bot or, even, scammers. Rather, go directly to a stable platform with many users and a variety of search choices.
This way, identifying a connection won't take as long as it may otherwise. We looked at a lot of websites and came up with the following list of the finest sugar baby websites and applications.
Seeking.com
SugarDaddyMeet
RichMeetBeautiful
WhatsYourPrice
Established Men
Ashley Madison
AdultFriendFinder
SugarDaddy
Conclusion
Sugarbook touts itself to be a service "where romance meets finance," with the goal of matching older men together with younger women, with men required to aid their partners financially. Sugarbook, which was founded in 2016, claims to have grown to nations such as Singapore, Thailand, and the United States. The majority of Malaysia's 32 million people are Muslims, and they have been prohibited from committing adultery under Islamic law. Muslims are bound to sharia laws in some sections of the multi-ethnic nation, which has a double legal system. Agence France-Presse is a news agency based in Paris, France. Sugarbook was already warned against by regulators, and reports suggested that it's been disabled, however, it can still be accessible through some Malaysian internet services and installed as a Mobile application.