Is COD Warzone Dying 2021? Is it worth it? Features of Warzone!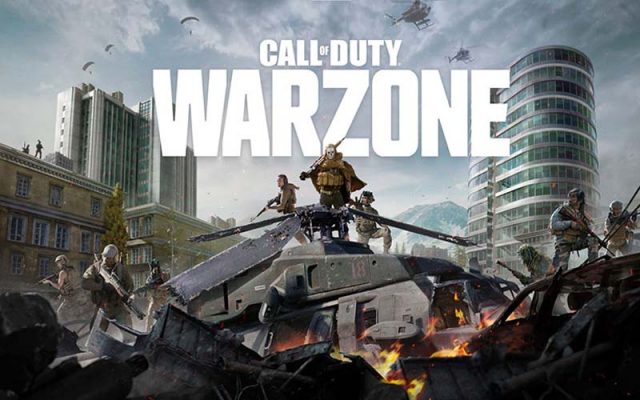 Battle Royale games are one of the most popular choices among gamers around the world. After the release of Pubg, several video Game Company released their version of Battle Royale games.
Warzone is a Free Battle Royale game. It was released on 10 March 2020. It is an online game that allows around 150 players. This game runs on PlayStation 4, 5, Xbox One, Xbox Series X/S, and Microsoft Windows.
There is several Battle Royale game out there and each has its distinctive feature. Among this tough competition, this question might have popped into your mind: Is CALL OF DUTY Dead?
Well ever since, the release of COD Warzone its popularity is increasing. Not only it has occupied a special place in the player's heart, but it also has become one of the most popular Battle Royale games out there.
Number of Players playing Call of Duty: Warzone 2020-2021
Is the Warzone dying in 2021?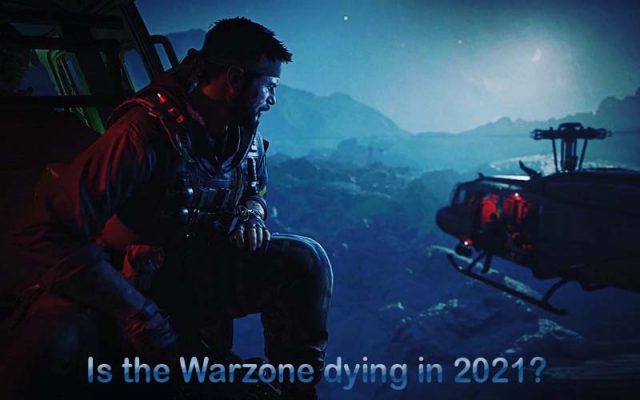 On the first day of release, 6 million players played the Activision game. It isn't dying soon besides its popularity is increasing
Warzone player count 2021
| | |
| --- | --- |
| Month | No. of Players (million) |
| March 10, 2020 | 6 |
| March 13, 2020 | 15 |
| March 20, 2020 | 30 |
| April, 2020 | 50 |
| May, 2020 | 60 |
| August,2020 | 75 |
| December, 2020 | 85 |
| April 2021 | 100 |
Well, I am sure this table is enough to prove that how many people play cod 2021. And also that COD Warzone isn't dying any soon.
Now lets us look into why people love this game. And if Is Warzone worth downloading?
Is Warzone worth downloading?
Warzone is a second Battle Royale game of the Call of Duty franchise. It's free and is one of the best and polished Battle Royale games out there.
Features of Call of Duty: Warzone
The warzone was a huge hit as soon as its release. It launched in March 2020 and soon afterward the Lockdown bean. And its popularity increased sharply.
Here are some best Features of Call of Duty: Warzone.
Free: Call of a duty War zone is a free-to-play Battle Royale game. It can be played by anyone on PC, Xbox, and PS. You can simply download it and play it.
Easy: The game is easy to learn. The game controls are super easy and simple to learn. One can learn easily how to master a gun and earn their kills.
Cod Warzone Mode: Warzone features two game modes: Battle Royale and Plunder.
Cod warzone Battle Royale mode is similar to other Battle Royale games. Hereby a person competes with each other, the map is shrinking and the last remaining player wins the match.
In the Plunder mode, teams have to search for stacks scattered and accumulate $1 million. When the time is over the team who gathers the most money wins the match.
In addition to these primary modes, there are several time-limited modes introduce in the game.
Weapons: Weapons are a highlighting feature of this game. Their looks sound and the way it fires seem realistic. Moreover, you can find many weapons across the map.
Each weapon has its specialty and differs from the other based on range, power, and size. The combination of Legendary AR and Legendary Sniper Rifle is enough to make to win any match.
Cross-platform: This is one of the best features of warzone cod. While most of the games such as Pubg, Fortnite does not allow cross-platform play. Call of duty warzone pc players can play with their friends on Cod warzone Xbox.
Death is not ultimate: Warzone gives you three chances to revive yourselves in the game. Death is not permanent in Warzone.
Gulag Warzone: What's a gulag cod? When a player dies for the first time they are sent to a gulag. It is a prison where players fight off each other.
Both players will have some gear and the one who survives will be sent back to the match. The other ones responsibly will fall on their teammate's shoulder.
Redeployment Token: If you die again in the gulag then your friend can buy you a redeployment token. Then you will be revived again.
Self-revive kit: This is the third option. You can find it on the map or buy it from a buy station. This can help you when you are knocked out.
Play with Friends: COD warzone allows you to play with your friends. It supports cross-play which is amazing. You can play solo or make a team with your friends.
Currently, the COD warzone allows making a team with 4-players.
Final words
Call of duty warzone is one of the best Battle Royale games. In 13 weeks it's managed to attract 100 million players. With its amazing features and rising popularity, it is not going to die any soon.