10 Sports that most of Japanese Schools may have!
Have you ever read Japanese Manga or watched an anime or cartoon? If yes, then you must be impressed by the Japanese. Japanese are known for their intelligence and amazing education system…but do you know they are equally enthusiastic about Sports and that the Japanese School system gives equal importance to Sports? No… then read this article for more information…
Japan is a small island country located in the eastern Pacific Ocean. This country is a group of islands but mainly – Hokkaido, Honshu, Shikoku, and Kyushu.
This is known as the land of the rising sun as the Sun rises first in here. It is famous for its pink cherry blossoms, amazing architecture, marvelous traditional arts, calligraphy, etc.
But most of us are familiar with their Education System. Japanese School system is one of the best education systems. Therefore they not only give importance to education/learning but also give equal importance to physical activities.
Japanese embraces both traditional sports like sumo, kendo, judo and also eastern sports like football, baseball, etc.
Schools play an important part in the sports education of the Japanese. They aim to teach their students to maintain a balanced and healthy lifestyle.
Let us look into how a Japanese student lives in a school.
A Japanese High school
– It is not acceptable for students to drive a car or motorbike in a school. Students generally walk or drive a cycle. Or if they have to commutate then they use public transports.
– During their way to school, they are required to behave appropriately. They have to leave a seat for other elderly passengers, not to chew gums or read a book while walking.
– They have to maintain their school's reputation on their way to school.
– Schools generally begin at 8:30; they are required to sit down in a classroom where the homeroom teacher inquires them.
– After school, they are required to attend their extracurricular activities and associate with clubs.
– Every student has to take part in two clubs, one for sports and the other for science, English, art, etc.
Japanese School not only pays attention to education but also tries to groom students and inculcated discipline in them. Also, it provides them an opportunity to participate in sports.
Japanese Schools offer a variety of sports; let us see them one by one.
If you're interested in pursuing IT certifications, you might want to check out ExamLabs.
Sports offered by Japanese high school
Baseball:
Baseball is one of the most popular sports in Japan. It is also known as Yakyu.
In Japan, they even organize high school baseball tournaments. This tournament is as famous as any professional baseball tournament.
This tournament is held twice a year at Koshien Stadium- spring (March) and summer (August). These are so famous that several students and their parents come to cheer for their favorite team.
Soccer:
Japan is a soccer-freak country. Soccer is the second most popular sport in Japan.
Even they organize a nationwide tournament for High school students. All Japan High School Soccer Tournament is organized for two weeks in every winter vacation.
Sumo Wrestling: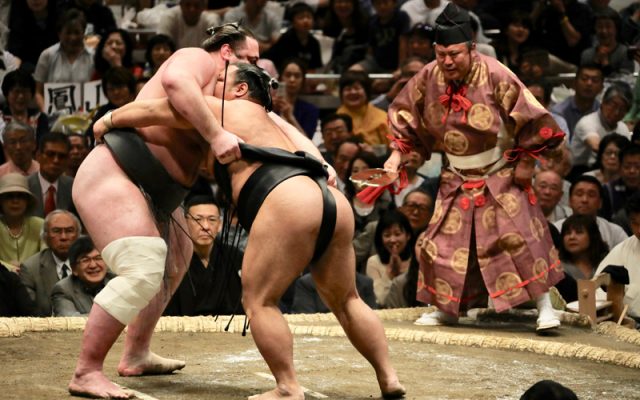 It is their national sport. Sumo wrestling is a sport where two wrestlers big sized) enters a ring and tries to push each other out of the ring. They are heavily weighted but fast-paced and swift wrestlers which make this game very exciting
Judo:
Judo is martial art it is taught in the school from a very early age like five to six this is a very difficult art that requires consistency difficulty and lots of practice
Kendo:
Kendo is a martial art that originated in Japan. It is a sword fighting style but a in place of a sword a student has to use shinai (bamboo sword) and wear bogai (armor).
Tennis:
Table tennis is also popular among students. Generally, the senior student practices tennis for hours, and their junior has to catch the ball for them.
Swimming:
Swimming is also offered by Japanese schools. Japan is a flood-prone area therefore students are encouraged to learn to swim from a very young age.
Volleyball:
Volleyball is also anticipated by many. It is played by both female students and male students.
Rugby:
This American sports moderately popular sports in Japan. In the sport, the player has to run with a ball in his hand and another player chases him to stop him from the goal. It is similar to football and basketball.
Track:
Students have also the option to choose running as their extracurricular activities.
Japanese gives importance to both education and physical fitness. School introduces students to sports and motivates them to stay healthy and learn to live a balanced life.