7 Reasons Why Makeup Artists wear Black?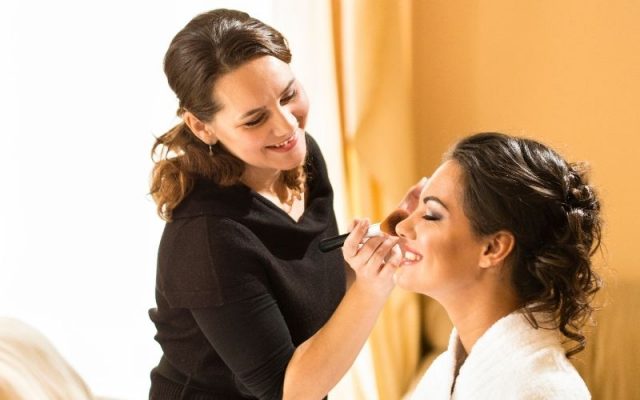 Have you ever notice a Makeup artist…And wondered why is she wearing all black…Well, that's what we are going to talk about. Why Makeup Artist wear Black?
Makeup Artist adds colors in the life of peoples. But why are they wearing a spontaneous black color? Let me tell you wearing a Black color can be stylish and fashionable for many, but for an artist, it has many other benefits. Black looks generally good on everyone but there more.
Why makeup artists always wear black?
No matter which makeup salon you will go to. You will always find a lady or a man dressed in all black waiting to serve you. But why?
To mix with the Background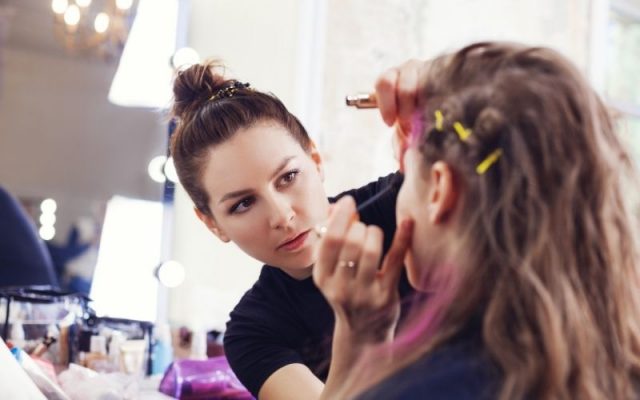 Originally Makeup artists stated to wear black to blend with the background during a live theater. Not only Makeup Artists but everything else was black, curtains, background, etc. It helped artists to hide from the audience and work freely in the background.
Black- All Season
Black…flattering on everyone can be worn any day and in any season, it has a slimming effect and always a chic way to go…
Dressing Flexibility
Black generally goes with everything whether it is accessories, hair color, looks, etc. A Makeup Artist can easily highlight their look y adding their favorite hair pins or a colorful scarf or anything else.
Professional but space to creativeness
Black as a Makeup Artist uniform can look professional, but at the same time, it gives Makeup Artists a room to experiment. They are free to experiment with almost anything according to their taste.
Spotlight on Clients
Of course, a client deserves the spotlight. Black is a neutral color and doesn't reflect colors. It makes into a perfect background for a Client to check their colored hairs or makeup.
No Stains!
Makeup Artist has to pick different makeup simultaneously sometimes it falls on their dresses. But if they are wearing black it can help them to hide those stains. Suppose an Artist is wearing a White uniform then they have to buy a new T-shirt every single day. But a Black t-shirt is perfect to hide stains and look clean.
Team Member
A uniform-colored dress helps a makeup artist to spot their team member easily if working in a crowded place, say a set or parties.
A Makeup Artist dresses to work comfortably. They have to move around a lot and have to use their hands therefore if their will wear an uncomfortable dress it won't help therefore a |Makeup Artist always to choose to wear something casual but not boring. And what's better than a Black.