10 Harmful Chemical that make Makeup Poisonous to Eat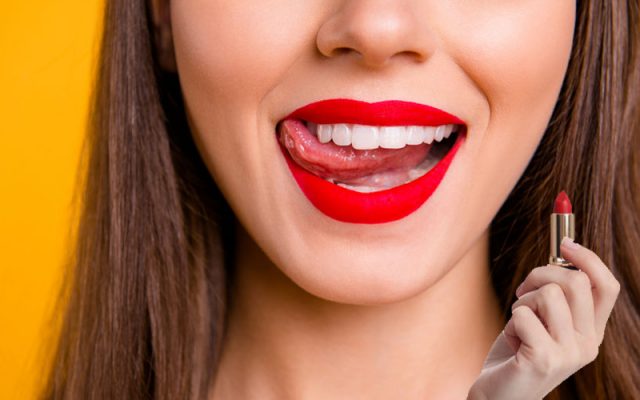 To be honest, when was the last time you drooled over your cocoa-scented eye shadow or strawberry-flavored lip gloss? I know you did it…But do you ever thought- Is makeup poisonous to eat?
Contents
– Can you die from eating Makeup?
– Harmful chemical in Makeup
– Tips to avoid Toxic chemicals
Well to be honest your Makeup is full of toxic and poisonous ingredients. ..Yes!! Internal screaming…dhin Tanana*3
Makeup is becoming a habit of women nowadays. Almost every woman applies a makeup product. But did you ever check the Ingredients lists of your foundation bottle?
I know most of you will answer no. But you should always the ingredients before buying any product. And then you will understand how poisonous and toxic your makeup can be.
If you have a child in your house, you should be extra careful. You should keep and store your makeup in locked drawers. Make sure none of your makeup products is kept with the reach of your child.
A child often mimics what he sees others doing. And he will surely try to mimic you and apply makeup. It won't only spoil your makeup but it will be fatal for him if he consumes it.
Can you die from eating Makeup?
The toxicity level of your regular makeup product is Minimal toxic. Which means you won't die if you consume a small amount of makeup.
It may cause mild irritation in the stomach, intestines, vomiting, loose stool, and mild diarrhea. It can also irritate eyes and skin.
So you must be thinking now…I am an adult and I won't eat makeup. So why do I read further…STOP
Even if you don't eat your makeup product, you are still not safe from its harmful effects. It is a toxic product.
Human skin absorbs everything applied to it. So when you apply your makeup product to your skin, your pores absorb it and flush it into the bloodstream.
I know you probably know that you lick away your lipsticks many times…
Regular consumption of makeup can slowly transform into harmful diseases. Such as Cancers, endocrine disorders, developmental delays, and neurological problems.
Harmful Chemical in Makeup


So take out your makeup and check its ingredients list. And if your makeup contains any of this ingredient then dump it straight away…I know you had spent your fortunes on it but the treatment of these diseases will cost even more…
Phthalates
This chemical is responsible to disrupt our endocrine system. Also, it interferes with the reproductive, nervous, and developmental systems.
Lead
Lead is proved to cause miscarriages, reduces fertility, and delays puberty in females. It is often used in foundation, lipstick, and whitening toothpaste.
Quaternium-15 and Other formaldehyde-releasing Preservatives
These are often used in mascara, compact powders, and eyeliners. It causes cancer, skin sensitivities, and irritation.
PEG Compounds
PEG or polyethylene Glycols are used to thicken, soften and gelatinize makeup. They are known to harm the nervous system and affect human development.
Butyrate Compounds (BHT, BHA)
These chemicals cause endocrine disruptions, skin allergies, and lead to reproductive, organ toxicity.
Parabens
Parabens are often used as preservatives in cosmetics. They are known to instigate human breast cancer. It also harms the reproductive system, nervous system, and immune system.
Octinoxate
Often found in foundations, this chemical leads to endocrine disruption and thyroid disorders.
p-Phenylenediamine (CL- digital number)
It is a type of coal tar dye. It causes harm to your respiratory system.
Carbon black
This ingredient is linked to cancer and organ toxicity.
Siloxanes (siloxane or methicone)
This chemical is used in cosmetics to soften, smoothen, and moisturizing skin, but it disrupts the endocrine system and affects the reproductive system.
So what is the alternative to Makeup products?
Tips to avoid Toxic chemicals
Before buying a Cosmetic look for the ingredients and try to buy cosmetics without toxic chemicals.
Switch to natural makeup
There are several DIYs available on the internet you can use to create your Diy Makeup Product.
Opt for Makeup Brands whose product contains less or no toxic chemicals.
Make your Diy Body scrubs and face packs rather than buying from the market.
Use products that claim to be natural, pure, and organic.
Try to use as little makeup as possible.