11 Easy Home Workouts – Benefits of Home training vs Gym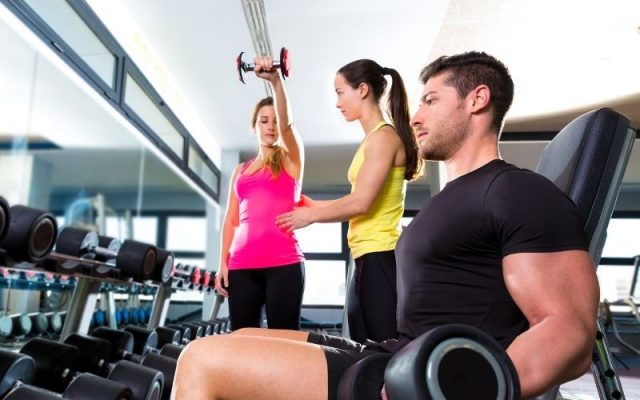 Due to the current Covid situation, many are not able to hit the gym, but does that means that you will not be able to keep yourself fit? So what about working out at home? But are they effective as the gym?
Now that you have made your mind to start exercising don't step back…whether you can join a gym or not, it doesn't matter all you need to have a strong will.
It's super easy to set up a small gym in your house.
Moreover, you can find hundreds of other ways to work out at home. I know it can seem confusing and hard, like what should I do? Where should I start? But don't worry till the end of this article you will get a broad idea to start work-in out at home.
And once you get an adept understanding of what to do and how to do it, you can start working out at home which would be as effective as a gym workout. Let find out…
Benefits of Home training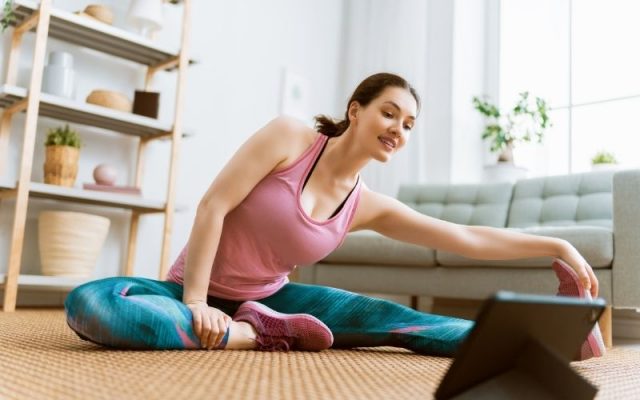 Here are some benefits of home training:
Convenience:

You can start working out anytime and wherever you want. No more bags and driving anywhere. If you are a housewife this can be helpful.

Cost:

You might be able to save a couple of bucks. A gym can also you a bit, membership fees, outfit, and those accessories.

Variety:

You can variety of exercises while working out at home. You can shift your wants and requirements easily.

Creative:

You can be as creative as you want. You can combine exercises with your daily chores and aim two birds with the same arrow.

Your personal space:

If you a shy person, then this can be perfect for you. You can exercise in your peace.
Whether you work out in a gym with high-quality equipment or at home, the most important thing is your motivation and willpower.
How to get fit by Home Training
Here are some ideas for you to start your homework out session.
Cardio Exercises
Cardio but how can you possibly do this at home.
While you can opt for cycling, running, swimming, etc if you can o outside. Here is some alternative you can try at home:
Skipping: Want to burn some calories fast? Try skipping rope, this fun exercise can build muscles and sculpt your thighs.
Exercise bike: Or spend some money and buy an exercise bike. This will enable you to get the benefits of cycling at your own home.
Steps: Simply up and down can make your day.
HIIT: high-intensity interval training is a great way to burn calories as it includes a short sharp punch of squat jump and burpees. It can help to burn fat and build muscle.
Body Weight Exercises
Yes, you heard it right! Your body weights are an effective way to build strength, endurance, flexibility, and balance at home. How? Pushups, squats, burpees, and planks.
Burpees: This is a whole-body workout, combining squats, push-ups and jumping can help to work your muscles at home.
Push-ups: Pushup is a perfect way to use your body weight. You can make it more challenging by doing its varieties.
Sit-ups: Just like pushups you can take advantage of your body weight.
Squats: They are ideal exercises to tone your thighs.
You can simply do this by sitting and standing like a chair.
Lunges: One le split squat.
Others are jumping jacks, step upset.
Take video session
Nowadays there are lots of YouTube videos that can help you with your homework out training. So follow some of those and get started.
Walk
If not anything complex then why don't you try walking? Simply walk into your house every half an hour.
Basic Fitness equipment
You can also purchase some basic fitness equipment like dumbbells, balls, etc., and start training.
Creativity
Just put some challenges while doing household chores. For example, raise one le while washing utensils, bend while cleaning your house, etc. just be creative and you are ready to be fit.