Travel without Destination! How can I travel without travelling?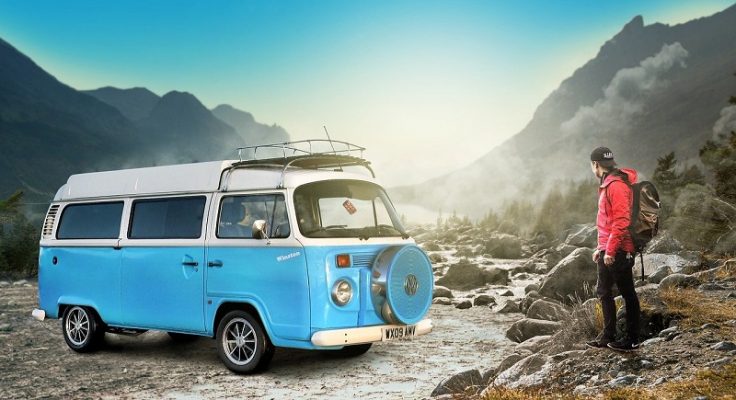 Travelling not only gives one peace of mind but also provides a relief from the everyday life and schedule. And nowadays, travelling is not only a hobby but has also become a full-time job. Yes, you read that right! There are many such travellers who are now earning by travelling to various places and have become a full-time travel blogger and vlogger as well. While travelling can be a hobby for some, a source of income for some, it is also a mode of spiritual well-being. People also travel to be able to spend some time with their own selves, seek solitude and connect with their own soul closely.
Usually, this kind of travelling doesn't involve a whole plan as such and is majorly associated with no such specific destination. A person who travels with no particular destination is considered to be a wanderer. When the journey becomes more important for a person rather than the destination, this thing seems to take place. There is no need of reaching any place, country, town or city, just enjoying the journey and the beauty it carries with itself. The destination might not seem much important but what lies there is that the person just wants to explore what comes along the way. He just wants to feel and seize the moment and travel and make the most of his journey.
The place or the final destination isn't of that much value. Travelling is an art. Be it a about those travellers who love to travel now and again to different parts of the world, have a full to-do list made with them on which places they want to visit, or those who just pick up their backpack and start their tour without any second thought in their mind, travelling is a very personal thing and is different for different categories of people.
How can I travel without travelling?
We all must have heard the quote, "to travel is to live." Many people nowadays travel to earn their living and many travel to free themselves from their boring routine life. If there is a situation where you cannot really travel physically, you can then travel without travelling. Here is how you can do it-
Prepare a list of your favourite places which you would like to visit.
You can make a list of those places which you want to visit and which you can really currently afford to go to. For the initial phase, you can make the list short and add 5 to 10 places to it which you really want to visit initially.
Watch blog posts or surf the net
You can watch popular travel vlogs or read blogs about travelling to get a clearer picture and idea about travelling and stuff.
Visit the album of earlier trips
While going through your previous albums and pictures, you will surely get a boost and would want to travel again. Along with this you will again get a sight of your travel memories.
Why is travelling important?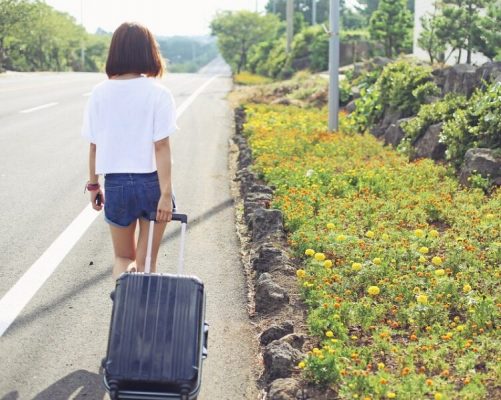 Travelling helps one to experience life in different ways. Travelling acts as a good remedy for anxiety and depression and helps in improving a person's overall well-being. Travelling helps one to experience different cultures, food, geographies and people. A person discovers new dynamics, lifestyles and a lot more. Travelling also helps to broaden a person's horizon. While it can act as a huge push for self-development. It also ensures the overall personal growth of a person. Each journey fills a kind of creativity in a person and enhances his power to explore and believe in himself. something innovative which opens you to find your strengths, weakness, morals, values etc. This helps you to learn things about yourself, other people and other places. Sometimes traveling presents challenges and opportunities in such a way that makes you a stronger person leading to a better version of yourself. Traveling can also offer you an unparalleled opportunity to reinvent and discover who you really are.
What are the 3 types of travellers under tourism?
While there are many different kinds of travellers but the main 3 types usually are-
Business Travellers
There are the people who travel for work or business purposes. These travellers work on firm schedules, timetables and plan their entire trip around meetings, conferences, and events.
Leisure Travelers
These are the kind of travellers who are looking for a break from their everyday life. This travel is associated with entertainment, free time and enjoyment.  These are either solo travellers or traveling with their family or friends. These trips are focused on relaxation, exploring, and having a good time. Example- relaxing by a pool, tourist attractions, visiting new parts of the world.
Special Interest Travellers
This type of travelling is focused on specific needs and wants of the traveller. These trips are based on the preferences of the traveller. Example- religious trips, cultural trips, etc.