What Editing Software do Movies use?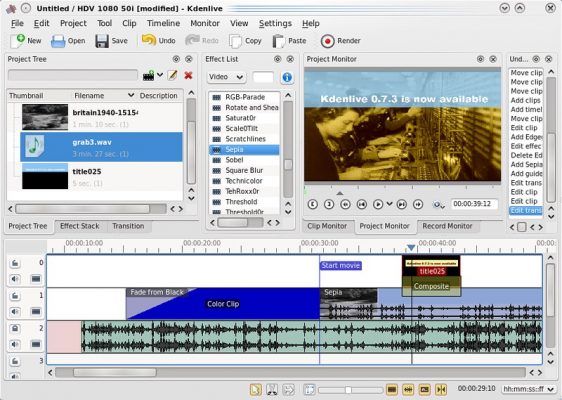 The world which we are living in currently is a totally digitalized and revolutionized one. And in this utter digital era, one can create a strong impression through movies, pictures and other means of media. Media plays a strong role in catching the sight and attention of customers and thus displaying an effective picture, audio or video carries a good amount of importance.
Videos and moving graphics create a much stronger impression as compared to audio and thus a good video can be showcased only if it is created and edited well. Thus, a rich editing software is necessary for this. An editing software with high-resolution video recording, usable by professionals and non-professionals alike, and which keeps up with newer formats is said to be an effective and enriching editing software. If it involves separate apps for motion graphics and colour grading in one package itself, it can provide a more integrated editing experience for all. It is a cherry on the cake if it is also accessible, affordable, and consumer-friendly and involves multicam editing, which lets one switch among different camera angles of the same scene shot.
Movie-making is both a hectic as well as a tedious task. From production, management, videography to editing and presenting the final output on screen, the process of film making involves a lot of time and efforts. This whole lengthy process can be made a bit easier with the help of good editing tools and software. You might be thinking that what does a good editing software include. An editing software is considered resourceful only if it includes important features like create 3D graphics, add different sound effects, user interface, media management system, File Import Formats, File Export/Production and Special Effects. Adobe Premiere Pro video editing software, Adobe Creative Cloud, Photoshop and Adobe After Effects are generally the top editing software usually used in the making of both Hollywood and Bollywood films.  Let us have a look at this editing software in detail–
Top editing software used by movies
1.Adobe Premiere
Adobe Premiere is usually considered as the best video editing software. Many Hollywood films have been edited with Adobe Premiere. Some of the famous movies edited with this software are "Gone Girl" and "Hail Caesar." Adobe Premiere offers an integrated product suite that manages video, audio, graphics, colour correction and even more. Sensei, which is Adobe's AI, helps with detecting and balancing light around faces.  Along with this it includes certain pros like- Stellar stabilization, supporting import of up to 8K resolutions, import of raw file format from cameras, smartphones, and DSLRs, etc.
2.Adobe After Effects
Adobe After Effects provides advanced/custom motion graphics, a lot of motion tracking and also animated explainer videos. Adobe After Effects updates with new features very often, and also has an integrated C4D, another 3D editing software, which comes for free. It also involves paid and free third-party plugins.
3.Blender
Blender is best for 3D animation. And one can do this through the help of tutorials and this software also provides one with a variety of other options related to animation like creation of animated characters related to an explainer video.
4.Corel VideoStudio
Corel VideoStudio has a 360-degree VR and 4k support. Along with this, the software also has a feature of tracking specific objects throughout the cut which is why this software is considered to be the best motion tracking systems of all.
5.Avid Media Composer
Avid Media Composer has been used as a professional video editing software for Hollywood movies. It includes timelines, media bins and various other editing tools. Some top films edited with this software include "Mission Impossible: Fallout" and "Jurassic World: Fallen Kingdom".  It involves an edit HD media and high-resolution footage, Dynamic media folders, Script Integration and Multi-user collaboration in real-time. It also includes a lot of high-end tools like, colour correction, footage stabilization and speed control.
Most common editing software used by movies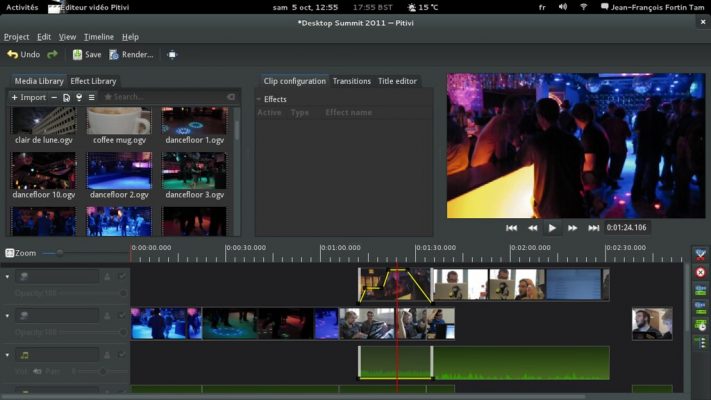 With the latest developments in technology and most importantly in the field of film-making, editing software have gained utmost value. While there are many software used for editing movies which have been mentioned above. But the most common of all still remain Final Cut Pro (FCP 7) and After Effects. Sony Vegas Pro and Adobe Premiere Pro are also popular among filmmakers.
Best Video Editing Software of 2022
Here is a list of the best ranked video editing software one can consider in the new year-
This video editing app as part of Adobe Creative Cloud and allows one to work with the latest video formats. One can edit video footage in ultra, high-end 8k as well as in virtual reality.  A notable feature of this software is its end-to-end VR 180 capabilities. Premiere Pro provides a complete package to create a professional video.
This editing software assists with storyboard and timeline video editing. It helps turn images into movies and provides creative effects, project templates, title presets, transitions, 1500+ filters, etc. This video editing software provides all required editing tools to crop, trim, and split video and also change the aspect ratio and rotate or change the video the way one likes to.
Adobe Premiere Elements is considered to be the best video editing software for beginners. It involves characteristics like transition effects, enhanced face detection, haze removal, focus adjustment, touch-based editing, etc. One can create their video in 3 modes namely: Quick, Guided, and Expert.