5 Smart Offline Strategies To Boost Your Brand Awareness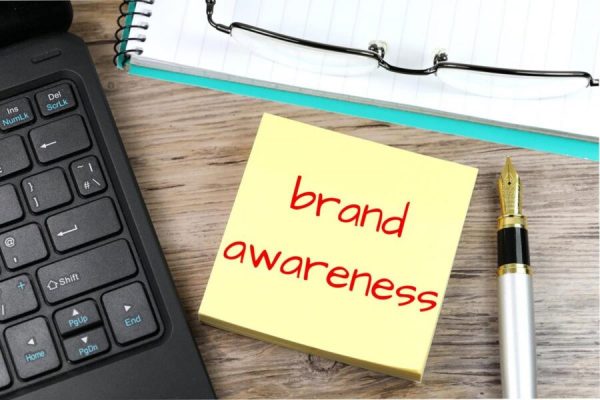 Businesses often find it challenging to boost their brand awareness due to various reasons. Some don't know how to do it, while others are not even aware of what brand awareness is. To put it simply, brand awareness is the extent to which a company is recognized for the product or service it provides. The highest degree of brand awareness is achieving eponym status. It means your brand becomes synonymous with the product or service it provides. For example, the Q-Tips brand has become synonymous with cotton swabs. But how does a brand boost its brand awareness?
There are some effective offline ways to boost brand awareness. Whether it's flyer distribution or referral programs, businesses can indulge in these strategies to garner massive brand awareness. Here are seven such innovative offline strategies to boost brand awareness. Take a look.
1. Merchandising
Free merch is one of the most effective ways to spread your brand awareness without much hassle. You don't have to request or convince people to help you spread the word. Instead, you provide branded freebies to them that they use in daily life and advertise your product without realizing it.
Coffee mugs, pens, umbrellas, t-shirts, hoodies are some of the popular merchandising options that you can use to promote your brand. When an individual uses your branded product in public, your brand is automatically promoted to hundreds and potentially thousands of people without actively working for it. That's why merchandising is one of the effective ways to market your brand. You can provide your merchandise with outgoing shipments, distribute them in busy streets or give them to the visitors of exhibitions.
2. Business Cards
You might be mistaken if you think about who uses business cards in this modern digital world. Business cards are one of the effective ways of personal and business branding. Business cards add a human touch to your branding efforts. You can provide company business cards to your sales representative and other individuals who deal with prospects daily. That way, they can create a personal connection with the prospect, and the clients also feel valued and connected to the business.
3. Flyer and Pamphlet Distribution
Flyer distribution is one of the most productive ways to boost brand awareness across local areas. You get to choose different spots within a city to get maximum footfall, and you can select the location where your target audience is most likely to be present in great numbers. It can be a convention, busy streets, public places, etc.
There are different ways of flyer distribution as well. It can be hand-to-hand distribution, letterbox distribution, or direct mail distribution. You can choose the distribution method according to your target audiences and preferences.
4. Trade Shows and Exhibitions
Trade shows are attended by the who's and who of your industry. Trade shows and exhibitions get tons of footfalls, and they are more likely to convert into paying customers as they are relevant to your industry and are looking for the product and services you provide. You can put up a stall in the exhibition where people can visit and get more information about your product and service. You get to talk directly with the prospects and create a better relationship with prospects that help to retain more customers.
You can also distribute your brochures, business cards, and flyers at the venue to improve your brand awareness. That way, you can achieve more results in minimum investment.
5. Newspaper Ads
Millions of people read newspapers daily. They are an effective way to reach masses at once. Modern newspapers strategically place ads within the different sections to improve the relevance and results. For example, a sports brand can advertise its brand in the sports section of the newspapers. That way, you improve the possibilities of getting more relevant eyeballs and strengthen your brand awareness.
6. Direct Mail
Direct mail is a reliable and effective way of reaching your customers. If you have a good mailing list of customers, you can send your marketing material through direct mail. You can also personalize the messaging to improve relevancy and customer retention. When a customer receives a personalized package at their home, they feel valued and appreciated. It helps to create trust and credibility in the minds of your audience.
7. Sponsoring Local Events
Getting connected with the local communities helps build trust and credibility in your region. When you support local causes, charities and sponsor community events, you create a soft spot in people's hearts. That way, you can be the friendly neighborhood business that supports local communities, reflecting on customer reach. More people trust your brand and want to associate with you on different levels. You can get more customers, clients, vendors, and even investors when you present your brand to people you care about.
Offline marketing strategies are still used in the digital era, mainly because they still work. No matter how much internet or social media people use, they still live in the real world with real people. The physical aspect of offline marketing helps create human relationships between a business and the customer. That is why companies should direct their attention to offline marketing strategies to promote their brand.