10 Types of Lawyers that are in High Demand in Canada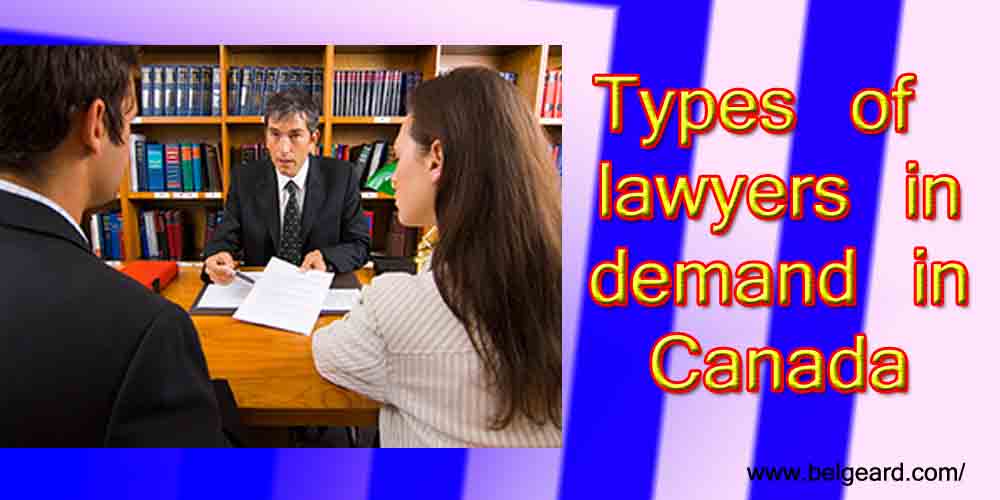 Do you reside in Canada? And want to become a Lawyer? Or do you want to work as a Lawyer in Canada? But confused, will you become a Canadian Lawyer or which lawyers are in Demand in Canada? 
This article will give you a bird' eye view of becoming a lawyer in Canada. And also will show you some of the types of lawyers in Demand along with their Salaries. So what are you waiting for? Let's just get started… 
Lawyers in Canada
In Canada, Lawyers are referred to individuals who are called to the bar or reside in Quebec. Other lawyers are called Barristers or solicitors. 
Barristers and Solicitors are synonymous as advocates and attorneys of other countries.
Solicitors are lawyers who advise legal issues and do not go to court to represent their clients. They are don't litigate in a courtroom. Sometimes they may go to court for filing an application or administration work.
Barristers are trial rooms. They are specialized in legal fields. They are litigator, which argues in the courtroom in front of a Judge.
Is a lawyer a promising career in Canada?
Working as a lawyer in Canada can be a lucrative job option for you. There are multiple opportunities in different law fields. These opportunities can be broadly classified into three categories: 
– Private practice
– Government work
– Working for Public interest
Highest paying jobs in Canada
Along with multiple job opportunities in Canada for a Law student, Lawyers as a profession are the second-highest paid in Canada. 
What are other professions in Canada offer higher salaries?
Doctors or Physician- $ 150,000/ year

Lawyers- $ 135,000 year

Driller/ Miner-$ 77,250/ year

Dentist-$ 75,000/ year

Registered Nurse- $ 74,000/ year
Salaries of Lawyers in Canada
Lawyers practicing in Canada or Quebec notaries can easily earn around $37,000- 294,000. Their pay scale depends on their working experience, the firm they work for, and the province in which they work. 
Province in which lawyers are paid high in Alberta, Ontario, Quebec, and British Columbia. 
A barrister can earn $103,077 on average per year, whereas a solicitor can earn around $ 75,000, increasing your experience. 
How to become a lawyer in Canada?
Now, let us see how to become a Lawyer in Canada. 
Education Requirement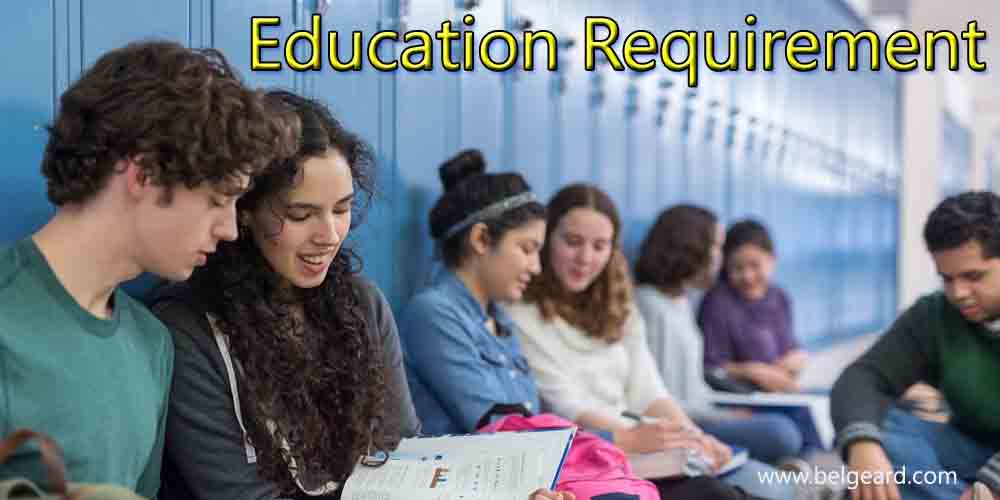 1. You need to be an undergraduate. You can choose any degree for your graduation program, for instance, B.A. or BSc. 
2. After this, you have to pass the LSAT. LSAT or Law School Admission Test is an entrance test that you have to give to get admitted to any law school. 
3. Next step is to go to a law school. There are around 24 law schools in Canada.  
If you want to practice law in Quebec, then go for French civil law.

On the other hand, If you're going to practice law in any other province of Canada, then choose English ordinary law jurisdiction. 
4. After you complete your L.L.B. program, you will have to qualify for the Provinces Bar Admission Course. 
5. If you want to practice law as a notary in Quebec, 
You will have to a Diploma of Notaries Law (D.D.N.) or a Masters degree of law in notaries law. Then a 32-week of the vocational training program. 
Then you have to register yourself with the Corporation of Notaries. 
6. You need to be certified by the Law Society of the respective province before you start practicing.  
Types of a lawyer in Demand and their salaries in Canada
Almost every type of Lawyer, from Criminal to Corporate lawyers, is in demand in Canada. Here we have listed some of the most famous kinds of lawyers in Canada. 
1. Intellectual property lawyer: C$ 120,000 
2. Corporate Lawyer: C$ 97,966
3. Medical Lawyer: C$ 130,880
4. Criminal lawyer C$ 74,843
5. Real Estate lawyer C$ 61,042
6. Civil litigator C$ 100,348
7. Immigration Lawyer C$ 70,765
8. Family lawyer C$ 129,890
9. Personal Injury lawyer C$ 94, 768 
10. Solicitor: C$116,940
Famous Lawyers of Canada
Ok, I decided to go for it. Here is a list of some aspiring and successful lawyers of Canada you can look up to.
Regina M. Corrigan

Brain A. Crane

Anthony G. Creber

Domenic A. Cross

Stephen Cross

Ronald E. Dimock

Thomas K. hunter

Brain G. Kingswell 

Christopher C. Van Barr

Derek Winnett