Reasons Why Urban Gardening is Important [Changing Lives]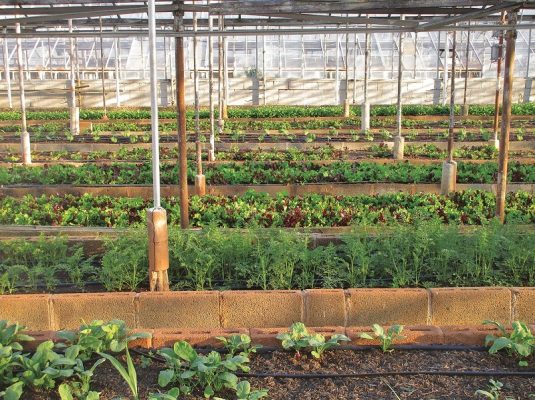 Did you see the last video of Preity Zinta growing fruits and vegetables in her backyard? We are guessing you must have been through the same excitement as her when she was reaping those strawberries, oranges, and peaches?
Celebrities have constantly been influencing people to share a bit with the community. From sharing clips of the Swachh Bharat campaign to celebrating World Environment Day by planting trees, celebrities use their status for a good cause.
Similarly, their awareness has pushed us to be a part of the initiatives that contribute to the environment. Amongst all of the social causes, the initiative of urban gardening is calling the maximum attention.
What is Urban Gardening?
Similar to traditional farming, urban gardening is farming in urban areas. An initiative to heal the environment, urban gardening is a fight against the diminishing greenery in cities.
Started as a movement, the concept of growing plants, vegetables, and fruits is turning tables. The most apparent reason behind the trending culture is the freedom to harvest crops with limited supplies.
As opposed to traditional farming, urban gardening does not need much land, water, labor in the first place, let alone the costs carried on the use of such resources.
To be precise, the whole point of bringing in farming in urban areas happened because it kicked in luxury to grow food in small patios, rooftops, and gardens, etc.
Types Of Urban Gardening:
Backyard Gardening:

Backyard Farming is not a new concept that needs an introduction. Many people have been doing it as a hobby and seeking the pleasure of gardening.
Backyard farming means farming on vacant land of your house.
If unavailable fertile lands have left a void in the ecosystem, the land that was made available is sold at high rates. With that in mind, gardening in your own house is a feasible and convenient medium to grow food organically.
Gardening at your house brings you close to nature while learning about the plantation at the same time. It is also a peaceful activity to share your home-grown food with friends, families, and neighbors.

Vertical Wall Gardening:


The walls of your house can also be used to grow food in much less time. Vertical wall gardening is planting herbs and veggies vertically on wall shelves or walls. Apart from being an innovative style, this gardening style covers no space and yet fulfills the need.

Hydroponics:

With limited access to soil and water, plants often lose their ability to grow to their best efficiency. But the hydroponics method of planting crops with limited resources is approachable for people who believe in saving resources.

Hydroponics is a technique to grow herbs, plants, and vegetables in nutrient-rich water solution. With no soil, the plants are kept in a large tank or tub filled with water. Nutrient extracts like fish waste, duck manure, and fertilizers are mixed for plants to acquire all the essential nutrients.
 The Root Causes Of Urban Gardening
Lack of resources:

The farming concept has been in practice for decades, but the shortage of resources in rural areas inclined people towards urban affluence. By using large areas of land, traditional farming has increased the need for water and labor resources.
Even the practice of using chemicals to get the food in less time has imposed a risk on people's health, let alone increasing the costs.
By and large, using more resources and land for crops induced a flaw in living a healthy lifestyle. 

Overpopulation:

With more and more people moving urban, the population is reaching an unexpected rise.
Unfortunately, overpopulation is causing more harm than good. Rising above the effects on food demand, it has even lapped in pandemics like Covid-19.
This rapid transition of people, particularly in lifestyle, has put a plunge on the environment. As can be seen, besides littering that leaves behind carbon gases, cutting down on trees is the most common behavior.
For that matter, it is pretty imperative to put forth our best behavior to protect the environment.


Misuse of land:

Planting and sheltering animals is an excellent step towards society but exploiting them for a selfish cause only defines the abuse of power by many farmers. Using large areas of land and sustaining heavy chemicals for agriculture has also broken down the quality of the soil.

Food Security:

The rising population demands the right to necessities, and with that comes the right to have a stock of surplus food for a healthy lifestyle. If growing crops wasn't the issue for many farmers, the efficient use of such crops was most definitely the need.
The old tradition of farming clings onto one or two methods of time-consuming farming techniques. This, in turn, made people face difficulties in obtaining food. Considering this shortage, farmers started using herbicides and pesticides on crops which is also a threatening alarm for serious health diseases.
In terms of costs, too, most of the crop cultivators were bound with transportation costs, including the packaging costs. 

How is Urban Gardening beneficial?
Environment-Friendly initiative:

It is a common sight to bear the trucks of garbage thrown out of the window. With planting trees and veggies, the carbon gases can be reduced to a certain extent. Also, having plants around improves the air quality for us to breathe in pure oxygen.

Approachable:

As opposed to conventional farming, urban farming is stress-free and easy to start in your own house. In less space and with limited use of inputs, this farming level brings in innovative culture to stay around nature.

Organic Food:

Unquestionably, growing vegetables and fruits with your sheer hard work are nothing less than an achievement. Above that, having the privilege to consume only fresh and chemical-free vegetables and fruits is uncommon and a necessity for health benefits.

Mental well-being:

No matter how much is being said about mental well-being, it is often overlooked in the busy schedule. So, it is important to get outdoors and invest some time and energy to create natural greenery. With urban gardening, you can find the "me time" and indulge in gardening practices simultaneously.